Paul Manafort seeks prison sentence "substantially below" 10 years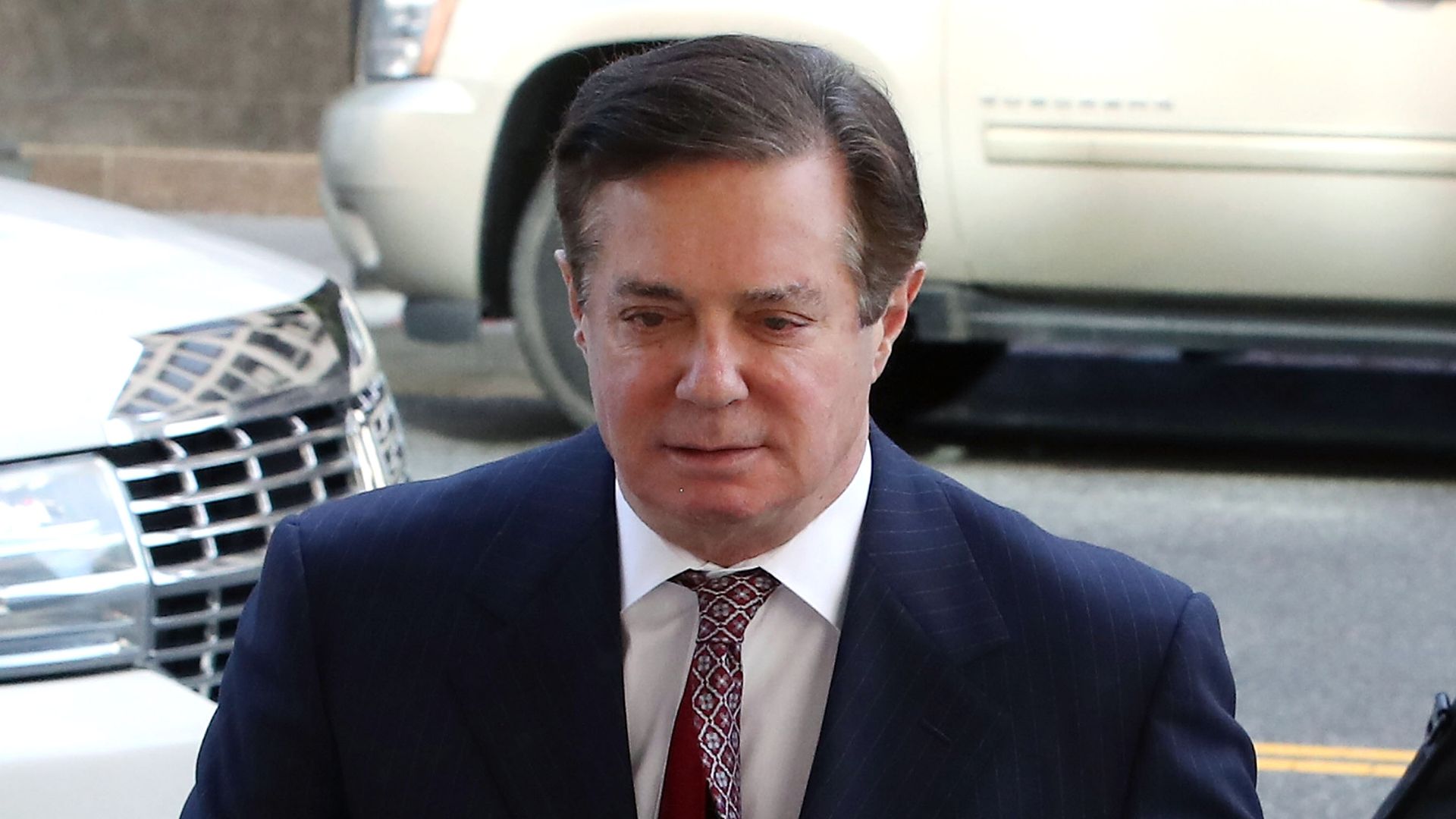 President Trump's former campaign manager Paul Manafort should serve less than 10 years in prison because he's already been "punished substantially", his defense counsel submitted Monday night to a federal judge.
Driving the news: Manafort will be sentenced in two separate cases in Washington, D.C., and Virginia next month for financial crimes he has admitted. Special counsel Robert Mueller filed an 800+ page sentencing memo in which he said Manafort "repeatedly and brazenly" broke the law for over a decade, even after being indicted. Manafort could spend the rest of his life in prison, a reason his attorneys cited to U.S. District Judge Amy Berman Jackson in their court filing for giving him a sentence "substantially below" 10 years.
Go deeper