Low expectations follow Trump and Kim to Vietnam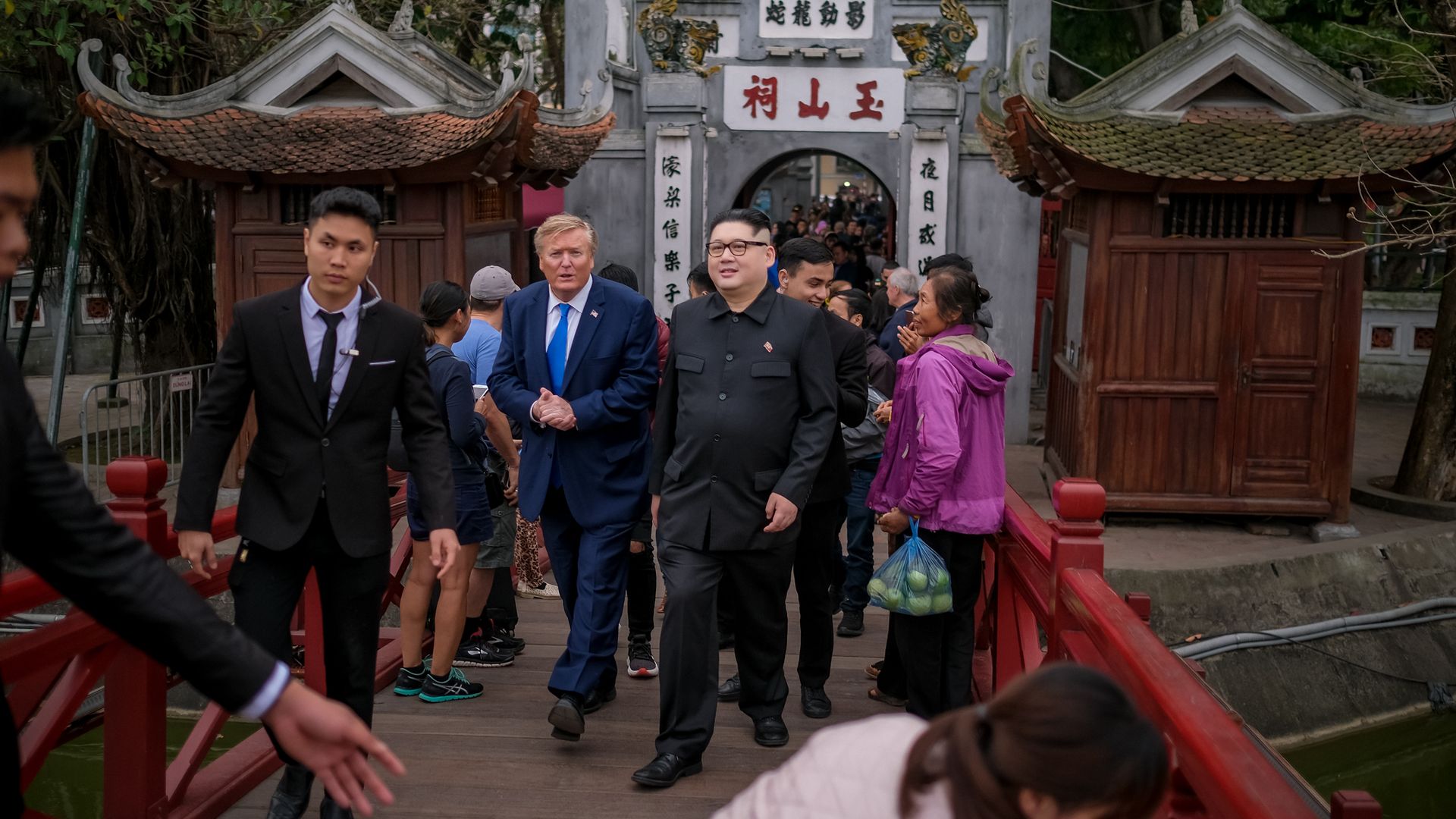 Expectations are fairly low heading into this week's Hanoi summit, including among Trump's team.
Between the lines: Suzanne DiMaggio, a Carnegie fellow who has facilitated dialogue with the North Koreans on behalf of both the Obama and Trump administrations, says she's optimistic that "the administration has adjusted to an approach that's in the realm of possibility."
Bruce Klingner, a former CIA Korea specialist now at The Heritage Foundation, says any breakthrough in Hanoi would have required substantial groundwork that doesn't seem to have been laid.
Klingner is worried about "how far the president is willing to go to get an agreement" that might consist primarily of promises Pyongyang has made to previous presidents.
Unlike in Singapore, there's no obvious stick to go along with the carrots. "We haven't heard talk of 'this may work out and if it doesn't we'll move to phase 2,'" he says. "We're not hearing that inherent threat."
DiMaggio says the rhetoric we have heard from Trump in advance of the summit — that there's "no rush" toward denuclearization and that Kim is a great leader — sends exactly the wrong message.
"That led the North Koreans to conclude they should only deal with Trump. The North Koreans like what he says, it's music to their ears. To an American diplomat, this is the worst-case scenario."
"One worry is that Trump will give away too much. That he'll get to the table, Kim will butter him up and he'll give away the store," she says, noting that the two will meet one-on-one.
What to watch: DiMaggio and Klingner both raised U.S. troop reductions in Asia as something that shouldn't be on the table, but might be.
Go deeper