Congress dives into privacy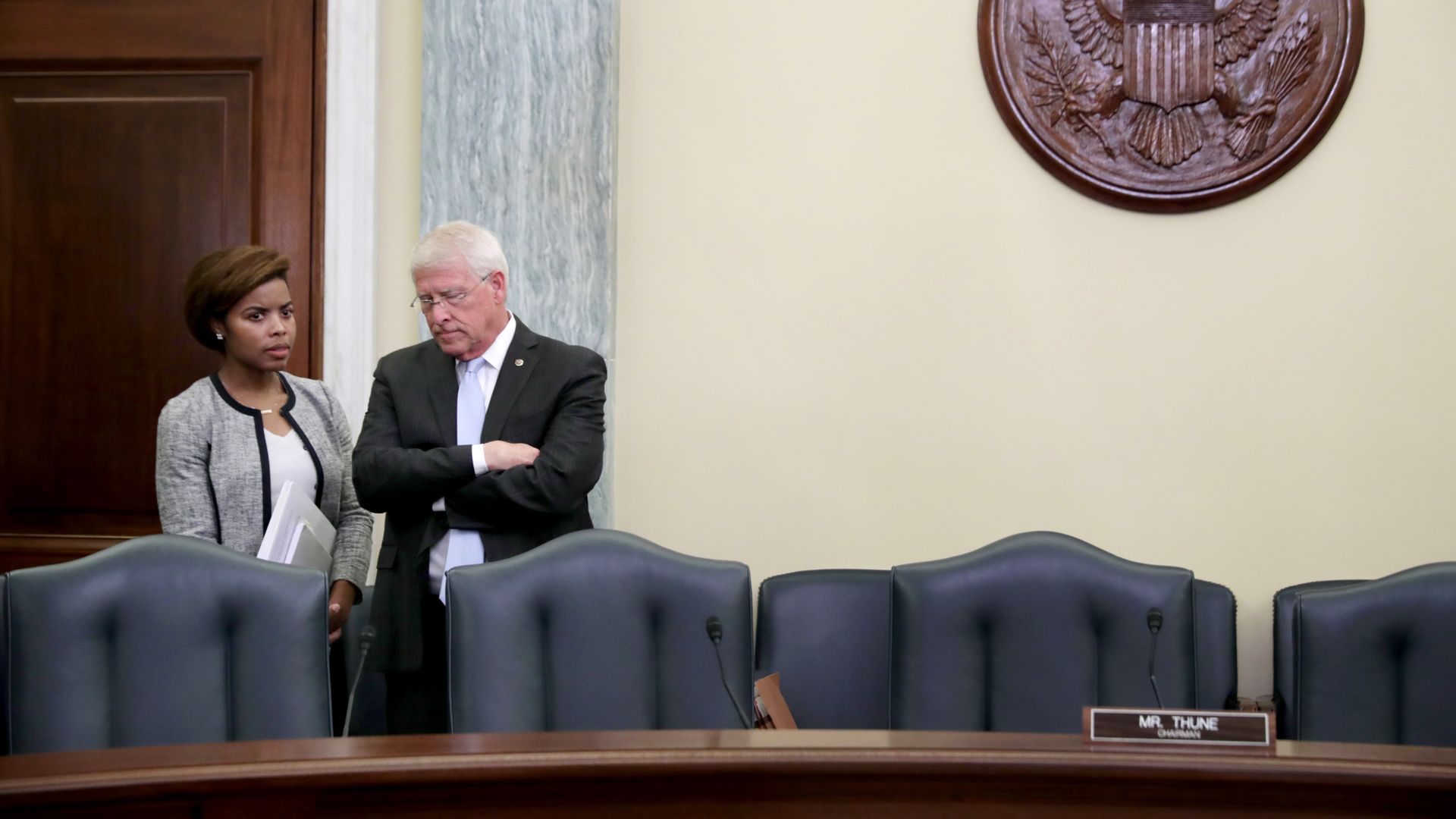 Lawmakers who will play key roles in writing a national privacy law may tip their hands at a series of hearings this week.
Why it matters: Industry groups have been pushing Congress to take action that would override a growing number of state privacy laws, led by regulations set to go into effect in California next year.
Driving the news:
A House Energy and Commerce Committee hearing on Tuesday featuring industry representatives and consumer advocates.
A Senate Commerce Committee hearing on Wednesday featuring trade groups for tech and telecom companies, but not public interest groups. (AT&T and the trade group US Telecom are hosting a fundraiser for the committee's chairman, Mississippi Republican Sen. Roger Wicker the night before the hearing.)
What to watch:
Timing: Top lawmakers on both panels may signal when they expect to introduce legislative proposals. A group of senators working on bipartisan legislation have yet to confirm, for example, when they will release their legislation.
Preemption: One of the hottest debates on Capitol Hill is whether Congress should override state rules, with Democrats indicating they'd only agree to do so if a national law was appropriately tough. Lawmakers representing California — including House Speaker Nancy Pelosi — have expressed an interest in protecting states' rights to enforce their own privacy rules.
Scope: Much of the privacy debate has centered on Silicon Valley and Facebook in particular. Will lawmakers continue that trend or more aggressively ask questions about other industries, like retailers and DNA tests, that also produce sensitive consumer data?
The other coast: California Attorney General Xavier Becerra and a state lawmaker introduced a bill to make changes to the state's forthcoming privacy rules following public forums on the issue, including an expanded ability for consumers to sue companies over privacy issues. Common Sense, a consumer advocacy group, said it supported the changes.
The bottom line: So far, the privacy debate in Congress has seen a lot of press attention and not much movement. Despite a year of discussion about these issues on Capitol Hill, it's still just the beginning of what could be a protracted legislative process.
Go deeper