2020 Democrats propose new approaches to slavery reparations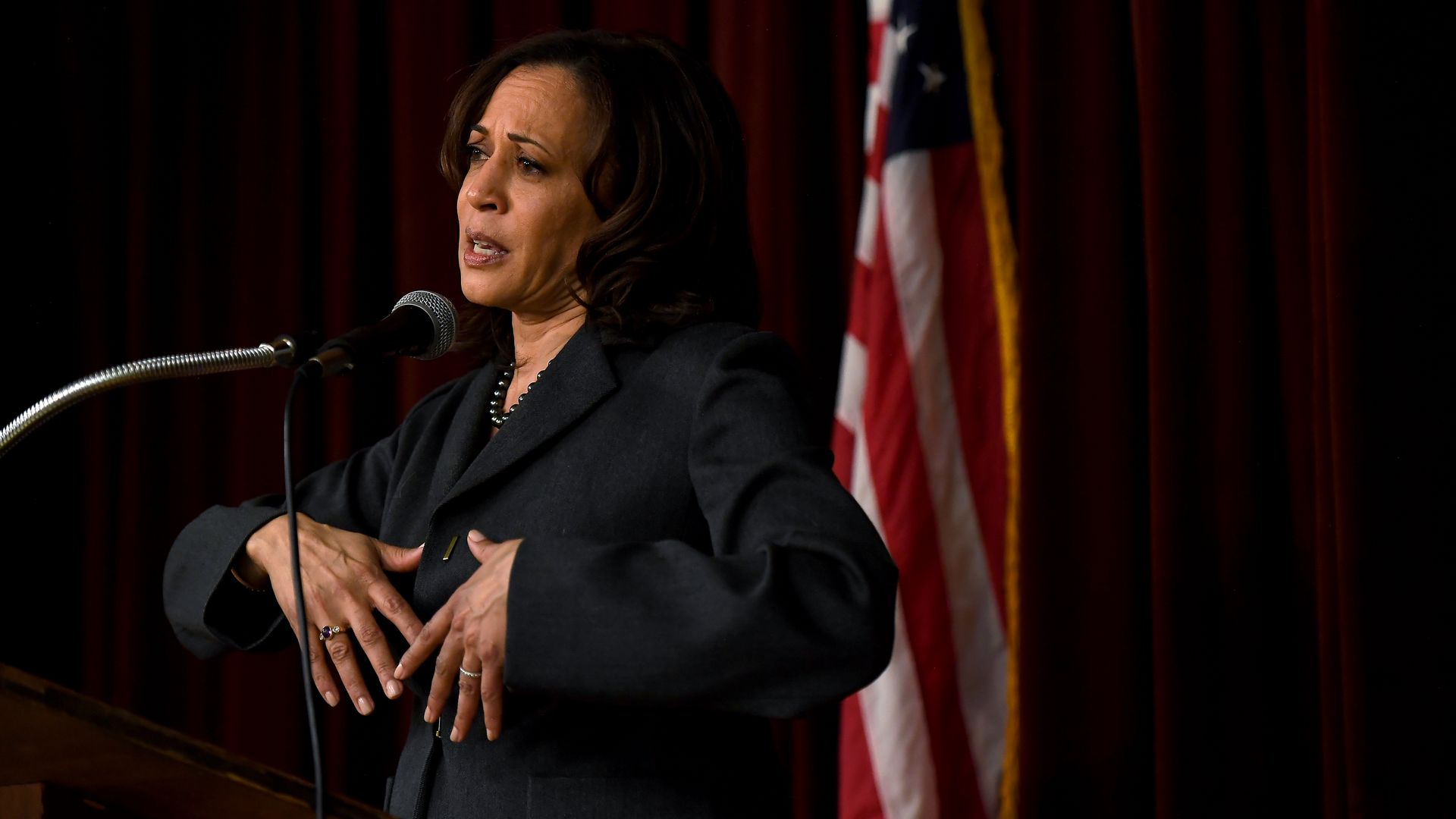 Some 2020 Democratic presidential candidates are proposing non-traditional ways to provide reparations for the descendants of slaves, the AP's Errin Haines Whack reports.
What's new: Sen. Kamala Harris, Sen. Elizabeth Warren and former HUD Secretary Julián Castro have all made the case for the U.S. government to make reparations for "centuries of stolen labor and legal oppression," but none involve traditional cash payments.
Why it matters, per Whack: "[I]nstead of backing the direct compensation of African-Americans for the legacy of slavery, the Democratic candidates are talking about using tax credits and other subsidies."
Harris proposed monthly payments in the form of a tax credit to qualified U.S. citizens.
Warren proposed universal child care that would be guaranteed until a child is put in school.
Sen. Bernie Sanders, asked about the issue at a CNN town hall last night, didn't directly answer, but he said during the 2016 campaign that he did not support the idea.
Go deeper: Democrats campaign in Iowa on policy — not Trump, Mueller
Go deeper