Wisconsin dairy farms are shuttering at an unprecedented rate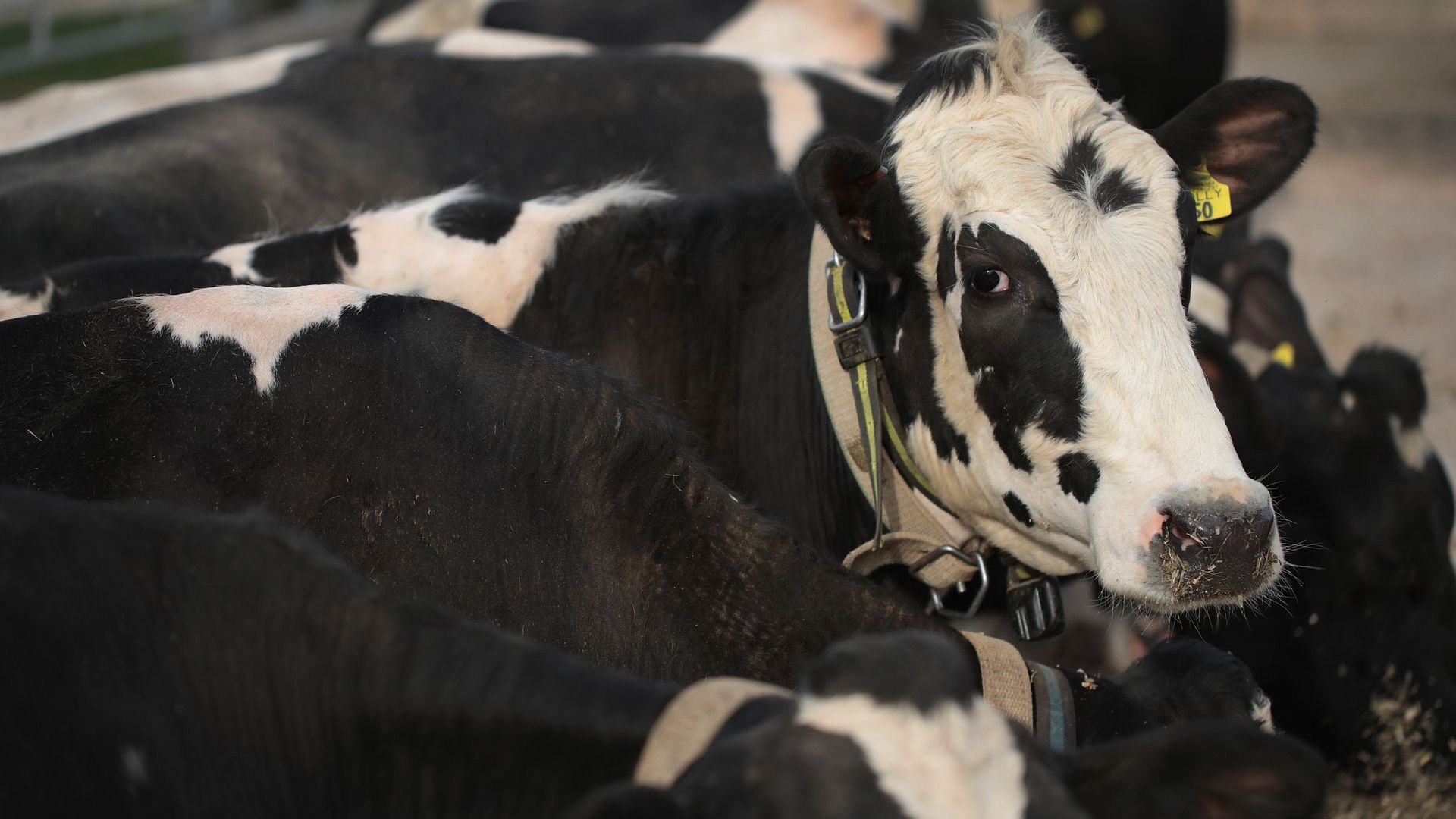 Wisconsin lost almost 700 dairy farms in 2018, which amounted to nearly two per day, Rick Barrett of the Milwaukee Journal Sentinel reports.
Why it matters: "Much of Wisconsin's $88 billion farm economy hangs in the balance. Hundreds of towns across the state depend on the money that dairy farmers spend at equipment dealerships, feed mills, hardware stores, cafes."
Farm milk prices are nearing their lowest mark in 50 years, and many small farms can't manage.
Overproduction and failing export markets since 2014 have wiped out dairy farms across the U.S. 
Wisconsin has 8,000 dairy herds — down 40% from 10 years ago.
Be smart: Wisconsin is one of the heartland states that put President Trump over the top in 2016; midterm results show he could easily lose America's Dairyland this time. Weakness in the state's signature sector won't help.
Go deeper: Farmer bankruptcies swell to decade high in Farm Belt
Go deeper