Potential 2020 candidate Jay Inslee calls for end to Senate filibuster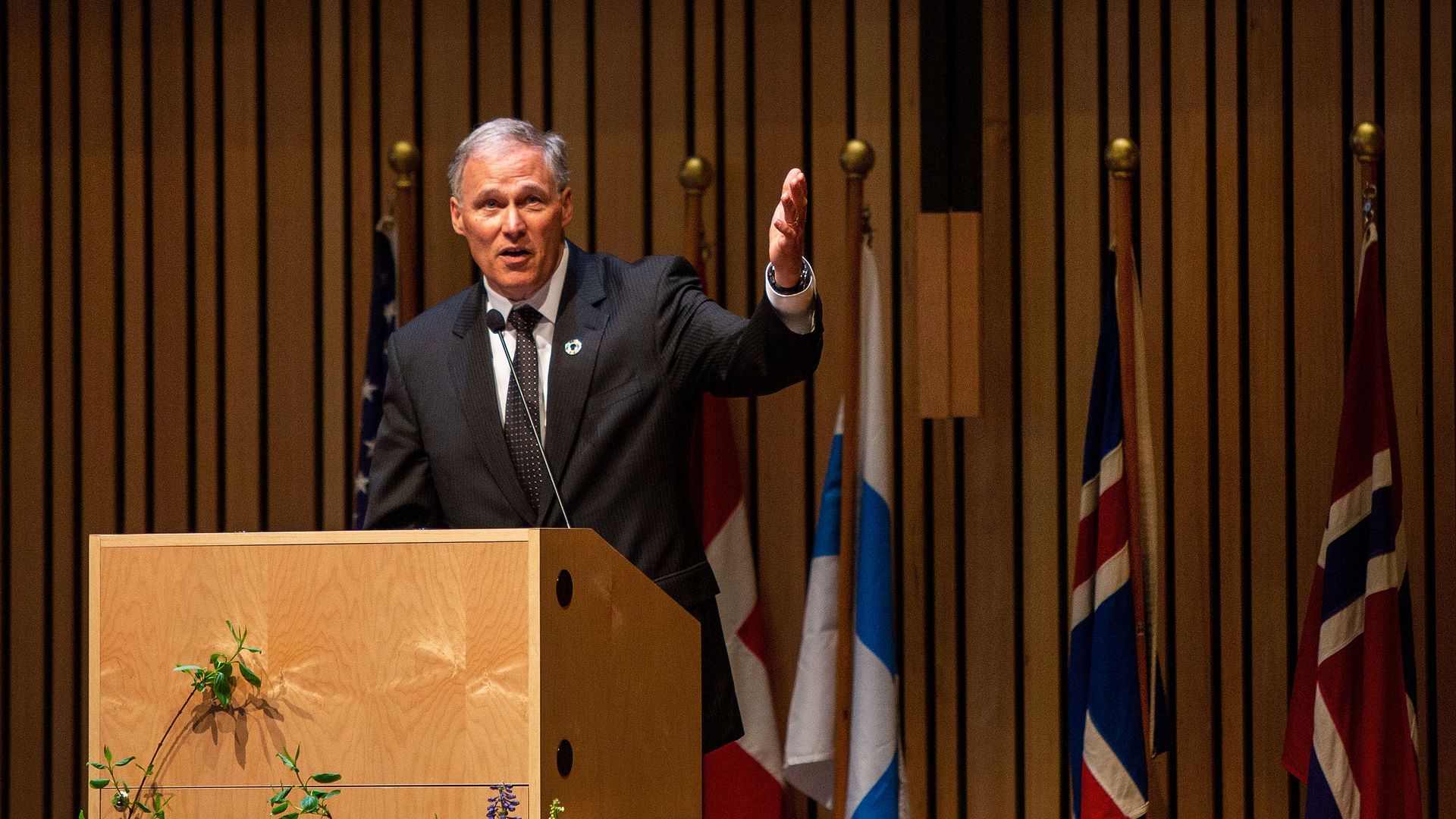 Washington Gov. Jay Inslee (D), who said Monday he's close to making a decision on whether he will launch a 2020 presidential bid, told the HuffPost that the Senate filibuster, which requires 60 votes to pass most bills instead of a majority rule, should be eliminated.
"I do believe that the time for the filibuster has come and gone. It was an artifact of a bygone era that is not in the U.S. Constitution and somehow it got grafted on in this culture of the Senate."
Why it matters: As the 2020 race begins to heat up, progressive proposals like the Green New Deal and Medicare for All are all likely to be dead on arrival in the Senate — even if Democrats manage to take back the majority in 2020.
The big picture: Sen. Bernie Sanders (I-Vt.), who has among the most progressive policy proposals in the current Democratic field, told CBS News last week: "I'm not crazy about getting rid of the filibuster. ... The real issue is that you have in Washington a system which is dominated by wealthy campaign contributors."
Sen. Kamala Harris (D-Calif) told reporters over the weekend that she's "conflicted."
Sen. Elizabeth Warren (D-Mass.) told Politico last month it should be "on the table" if Democrats retake the Senate and White House.
Sens. Cory Booker (D-N.J.) and Kristen Gillibrand (D-N.Y.). have expressed concerns about going nuclear.
Go deeper