Trump's "slenderizing" ties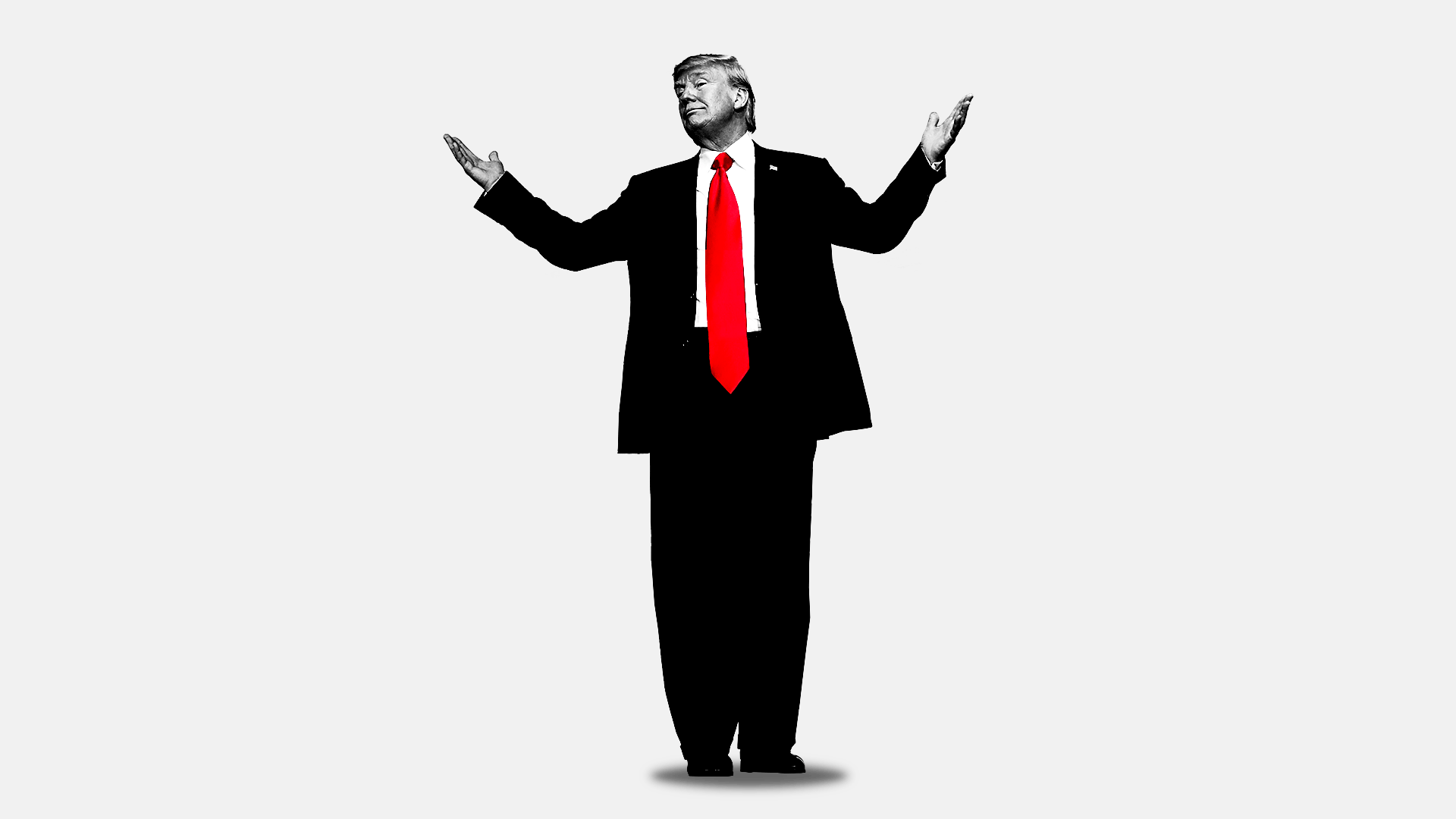 In his book, "Let Me Finish," Chris Christie answers a question about Donald Trump that has long perplexed me: Why are his ties so ridiculously long?
What he's saying: Christie, who was the first high-profile Republican elected official to endorse Trump's 2016 campaign, describes what Trump was like backstage before rallies. "Donald choreographed every last detail...he produced me, too, or tried to," Christie writes.
'I want your tie to be longer,' he said. 'It's slenderizing.'
'I'm not retying my tie,' I told him. 'My tie is fine. I think yours is too long.'
'No, no,' he shot back at me. 'Mine is the perfect length. It makes you look thinner.'
Bonus: Christie describes a completely bonkers scene from Trump's 2016 debate prep. General Michael Flynn, whom Christie describes as "a train wreck from beginning to end," suggested that Trump pivot back to being pro-choice to "knock Clinton off guard."
"No sir," interjected Kellyanne Conway, according to Christie. "That's not a good thing to do."
Our thought bubble: Had Trump followed Flynn's advice, we would now be writing about President Hillary Clinton. Trump would've still achieved a record evangelical vote in 2016 — but instead of a record high, it would've been a record low for a Republican.
Go deeper ... Trump 101: He is definitely not a health nut
Go deeper