Super Bowl ad spat threatens big brewers' joint campaign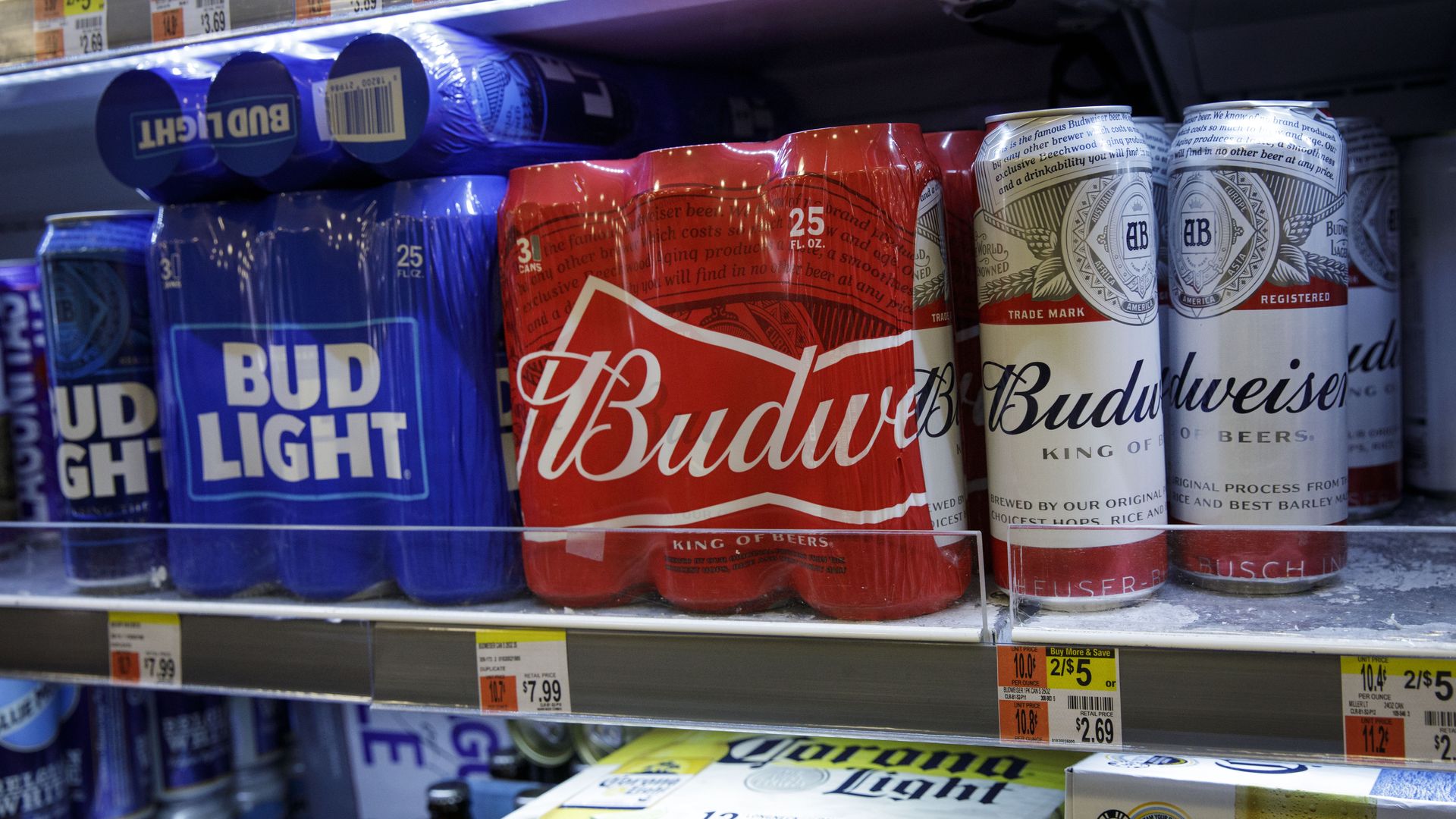 A planned alliance between the world's big beer makers to lure consumers back to their beverages is at risk after Budweiser's parent AB InBev roasted MillerCoors in a series of Super Bowl commercials for its use of corn syrup, the Wall Street Journal reports.
The state of play: The traditional big brewers have lost market share in the U.S. as drinkers increasingly favor wine, spirits and craft beer, so a joint force of AB InBev, MillerCoors, Heineken and Constellation Brands had planned a joint effort to promote their products. But AB Inbev's ads pushed MillerCoors to drop out of a meeting for the project next month — with MillerCoors' communications head telling the WSJ that the ads could actually serve to harm the wider beer sector.
From Cesar Vargas, VP of legal and corporate affairs for Anheuser-Busch:
"We, along with other members of our industry, remain fully committed to strengthening the beer category and our joint efforts to highlight the very positive impact that beer has on our economy and in our communities will continue as planned."
Go deeper: The rise of no-alcoholic beer
Go deeper