A peace treaty could be essential to North Korean denuclearization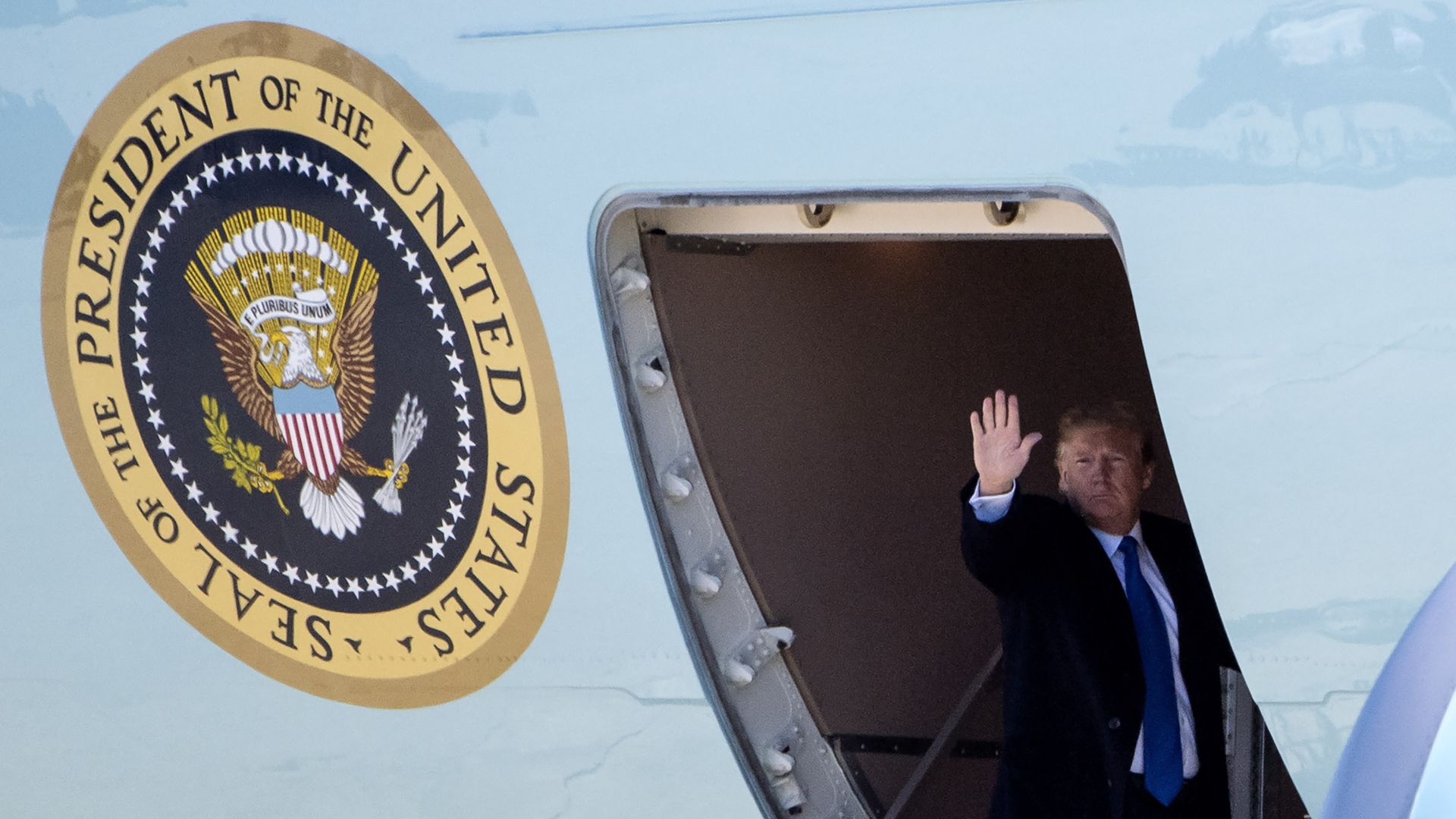 As the second summit between President Trump and North Korean leader Kim Jong-un approaches, the U.S. continues to focus its attention on the dismantlement of North Korea's nuclear program.
Yes, but: If Trump is serious about denuclearizing North Korea, he should also use the summit with Kim Jong-un to take steps toward negotiating a peace agreement and formally ending the Korean War, noting the diplomatic engagements that have taken place between North and South Korea in 2017 that help to ease tensions on the Korean Peninsula.
Why it matters: North Korea has long tied its nuclear ambitions to the military threat posed by the U.S. In fact, decades of U.S. pressure and sanctions have only galvanized North Korea's nuclear program. Steps toward a peace agreement would provide a foundation for future successful negotiations between the two countries.
Where it stands: South Korean President Moon Jae-in has been making efforts to build a better relationship with Kim Jong-un and between their respective governments.
This diplomatic approach has borne fruit, including the removal of landmines and guard posts within the Demilitarized Zone and the discussion of opening a joint liaison office in the North Korean city of Kaesong.
North Korea has reciprocated with matching overtures of its own, leading to agreements that might precede more decisive actions.
The U.S., meanwhile, is considering an economic package that could encourage Kim Jong-un to agree to dismantling North Korea's nuclear weapons program.
This would mark a departure from Washington's past efforts of "maximum pressure" on North Korea and could, along with similar actions on the part of the U.S., make the prospects of denuclearization more realistic.
The bottom line: Inter-Korean diplomacy has offered a path toward normalizing relations and disarmament. If the U.S. wants North Korea to dismantle its nuclear weapons program, it must support South Korean overtures and take a more measured, holistic policy to reduce tensions and lay the foundation for trust. A peace treaty to formally end the Korean War would benefit U.S. efforts to rid the Korean Peninsula of nuclear weapons.
Bonnie Jenkins is the founder and executive director of Women of Color Advancing Peace, Security and Conflict Transformation, a non-resident senior fellow at the Brookings Institution, and a former ambassador at the U.S. Department of State.
Go deeper