The 9/11 Victims Compensation Fund is running out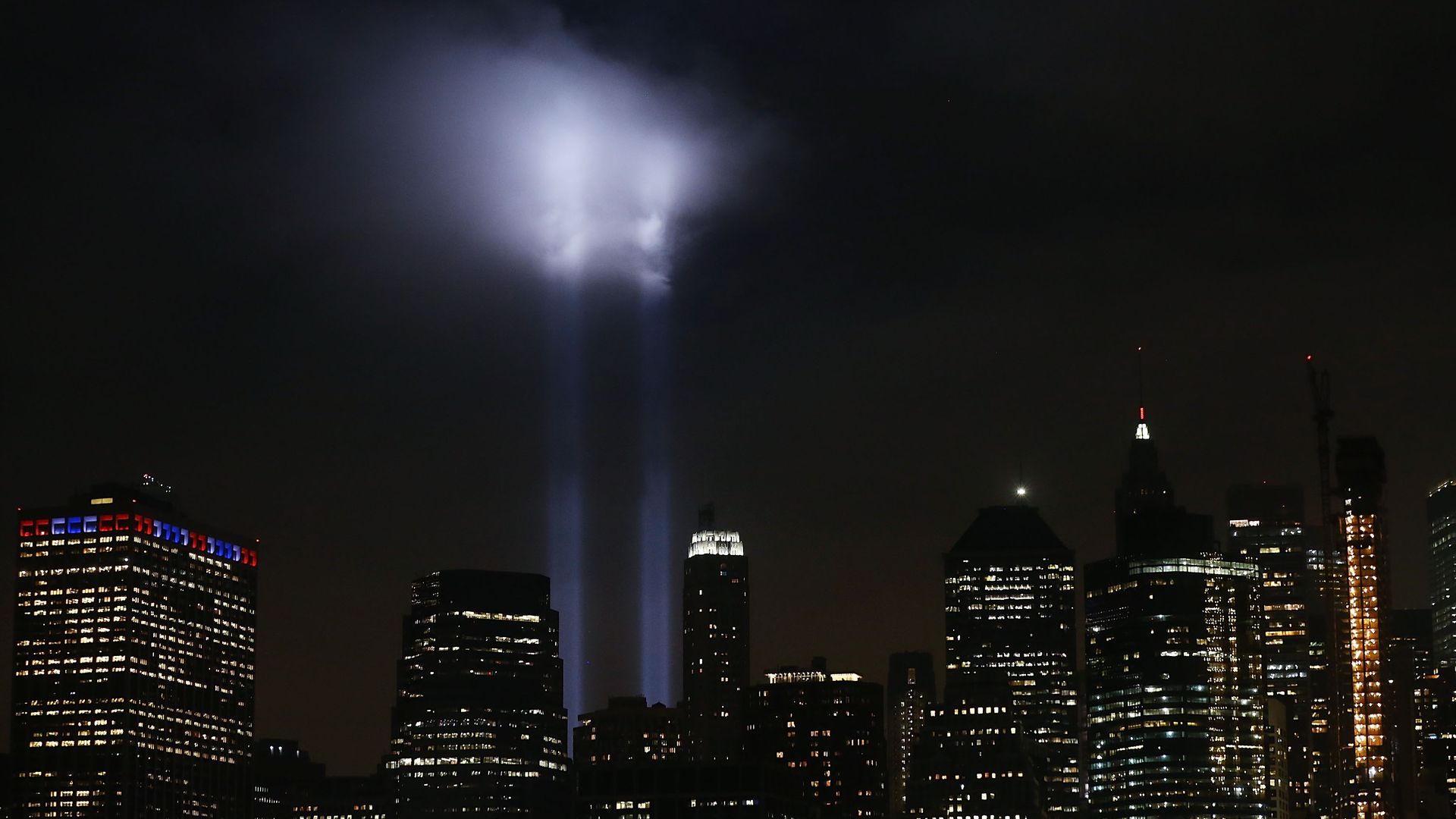 9/11 first responders and victims impacted by the toxins at ground zero lobbied lawmakers on Monday to make the 9/11 Victims Compensation Fund permanent before the fund's authorization expires next year, the New York Daily News reports.
Why it matters: The fund is running out of money — so much so that cases emerging after Feb. 1 will only get paid 30% of what earlier claims did. After 2020, no claims will be paid out if Congress doesn't take action. 93,028 first responders or survivors were still being treated or monitored in the World Trade Center Health Program at the end of 2018, with about 800 new people signing up every month, according to the Daily News.
The Daily News also notes that the tally of victims after 9/11 will eventually exceed the 2,977 killed on the day of the attacks.
Support for the bill is bipartisan: Sens. Kirsten Gillibrand (D-N.Y.), Cory Gardner (R-Colo.) and Chuck Schumer (D-N.Y.), as well as Reps. Carolyn Maloney (D-N.Y.), Jerry Nadler (D-N.Y.) and Pete King (R-N.Y.) introduced legislation Monday to fully fund the VCF.
"The Daily Show's" Jon Stewart, who has long been an advocate of 9/11 first responders and victims and is on Capitol Hill pushing for the change this week, said he intends to highlight which lawmakers won't support making this fund permanent.
Go deeper