Venezuelan border clashes further isolate Maduro's regime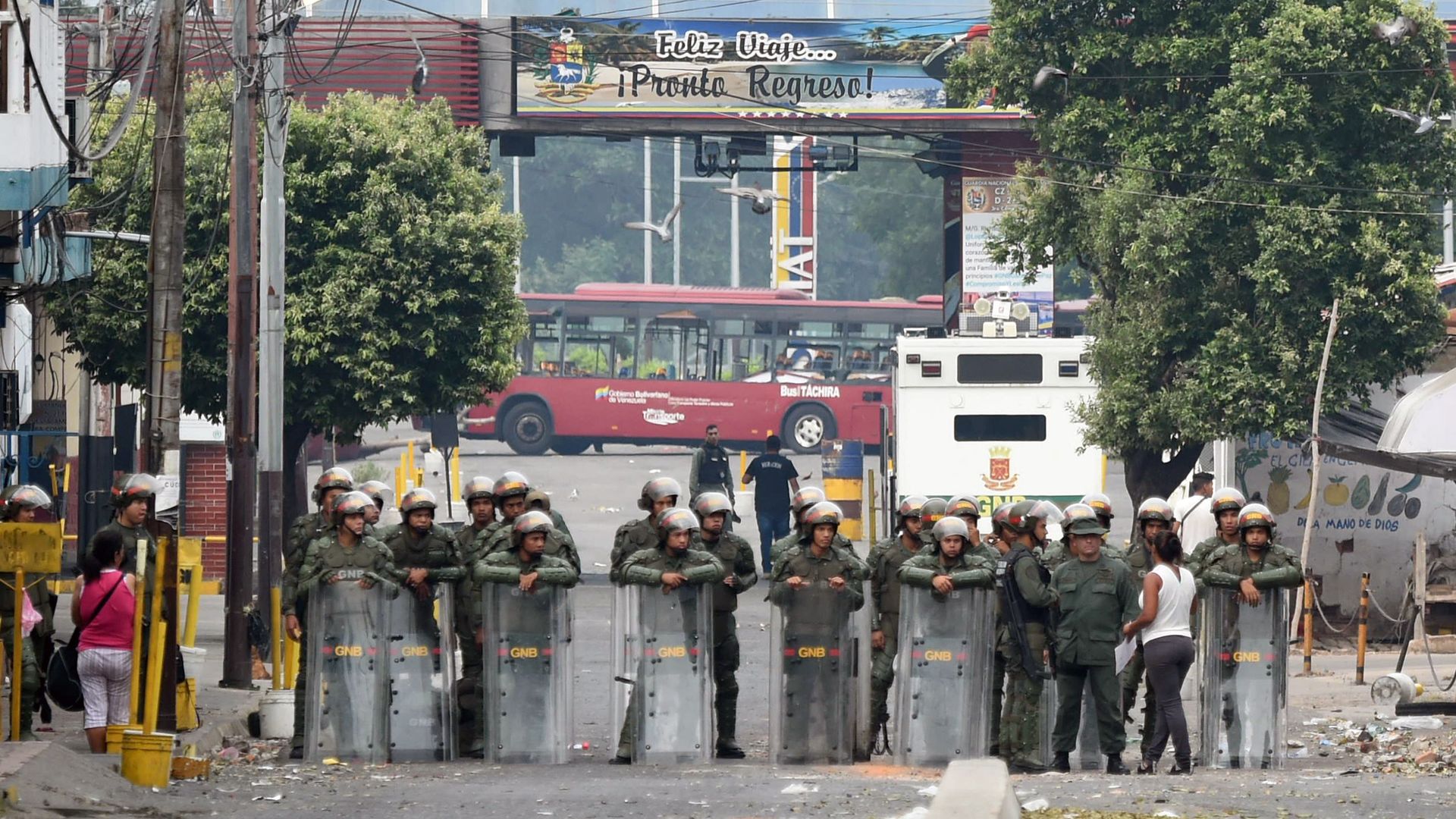 As expected, yesterday brought violent clashes on the Venezuelan border. The Venezuelan opposition head Juan Guaidó, whom the U.S. and some 50 other countries recognize as Venezuela's legitimate leader, led a massive effort to force humanitarian aid across the Colombian border into Venezuela.
The bottom line: Embattled dictator Nicolás Maduro is rapidly isolating himself. He's shut down commercial airspace; he's broken diplomatic ties with neighboring Colombia; and the military still loyal to him are shooting Venezuelan civilians. 
The Trump administration — including President Trump, Vice President Pence, national security adviser John Bolton and the State Department — have been declaring their support for the aid effort and issuing warnings to Maduro. 
Bolton tweeted: "Masked thugs, civilians killed by live rounds, and the burning of trucks carrying badly-needed food and medicine. This has been Maduro's response to peaceful efforts to help Venezuelans. Countries that still recognize Maduro should take note of what they are endorsing."
Why it matters: Guaidó and his allies set up this moment to test Maduro — to see whether his troops, the key to his power, would obey his orders.
What's next? Maduro clings to power but is having trouble with energy and resources. The U.S. government already has broad sanctions in place. But senior Trump officials are now identifying individuals to sanction — they're going one by one through the senior ranks of Maduro's regime.
Pence plans to have his first meeting with Guaidó, in Colombia tomorrow, signaling support after the weekend violence. (Reuters)
Sen. Marco Rubio tweeted last night: "After discussions tonight with several regional leaders it is now clear that the grave crimes committed today by the Maduro regime have opened the door to various potential multilateral actions not on the table just 24 hours ago."
Go deeper: Saturday's showdown in Venezuela will test strength of Maduro, Guaidó
Go deeper