Justin Fairfax compares himself to Jim Crow-era lynching victims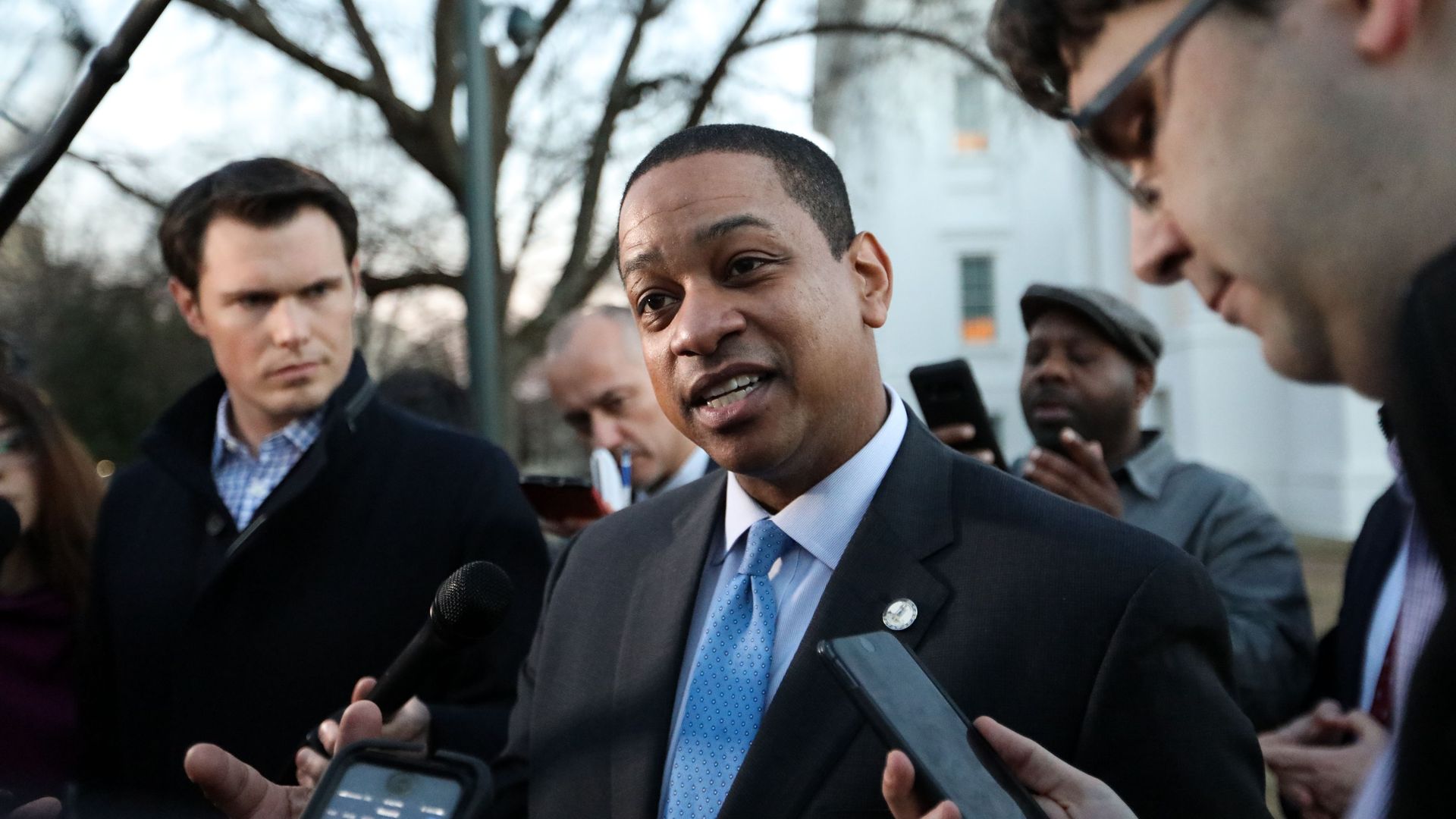 Virginia Lt. Gov. Justin Fairfax, who has denied accusations of sexual assault from two women while rebuffing calls to step down, compared himself to Jim Crow-era lynching victims during an impromptu speech in the state Senate on Sunday, the AP reports.
The big picture: After his speech as he presided over the end of the 2019 Senate session, "stunned senators sat in awkward silence," per the AP. It came just days after state Republicans proposed their plan to hold a public hearing for Fairfax and his accusers — Vanessa Tyson and Meredith Watson — to testify regarding the claims.
Fairfax's full quote, via the AP:
"I've heard much about anti-lynching on the floor of this very Senate, where people were not given any due process whatsoever, and we rue that. And we talk about hundreds, at least 100 terror lynchings that have happened in the Commonwealth of Virginia under those very same auspices. And yet we stand here in a rush to judgment with nothing but accusations and no facts and we decide that we are willing to do the same thing."
Go deeper: A global male leadership crisis
Go deeper