U.S. firm aided Chinese DNA collection of Uighur Muslims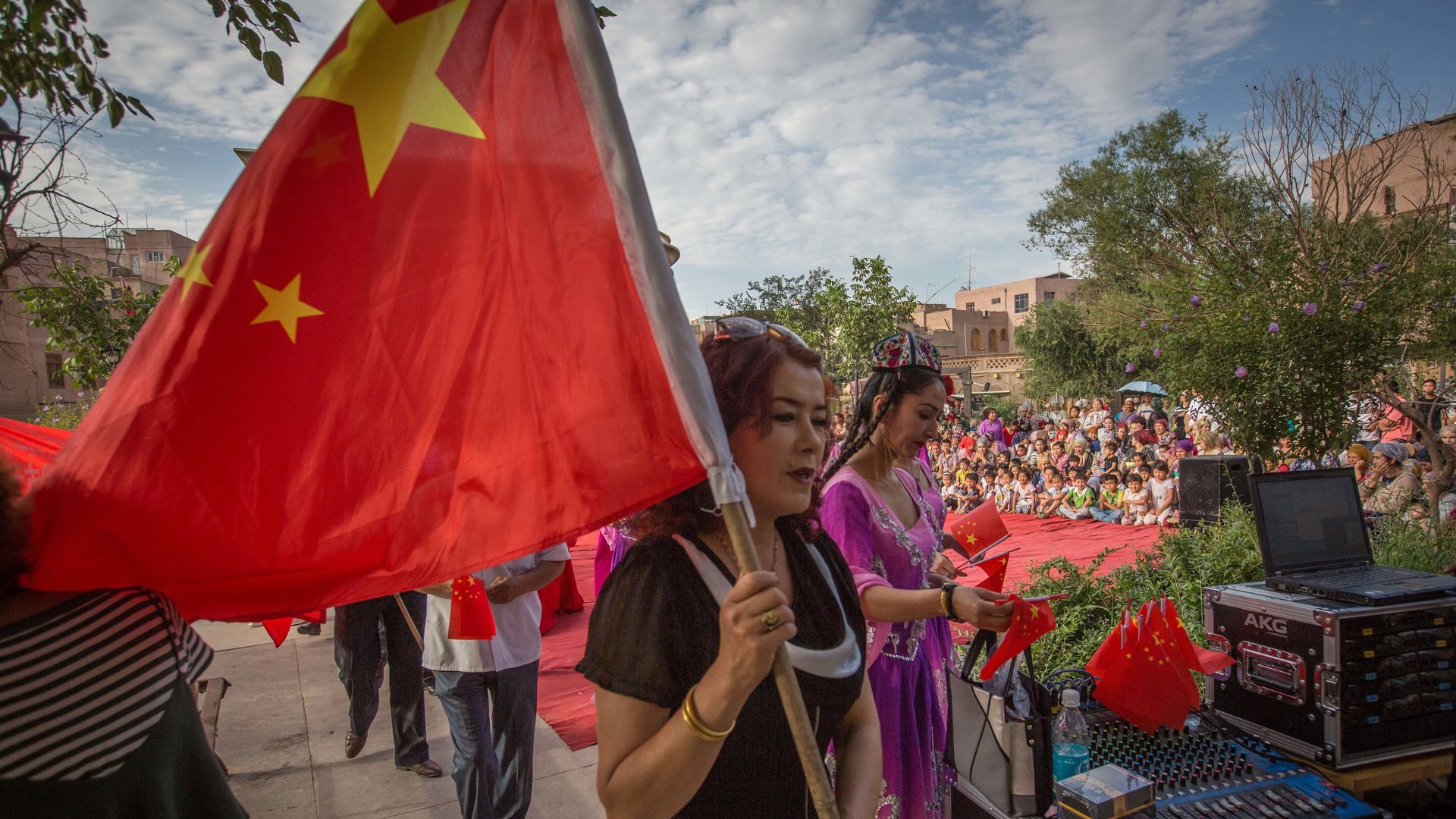 The New York Times reports that experts from the U.S. played a role in the Chinese government's use of DNA samples to keep tabs on its Uighur population — the largely Muslim ethnic group whose members the government has also forced into camps.
The big picture, per the NYT: Almost 36 million people took part in a DNA testing program in Xinjiang, the part of China where the government's campaign against Uighurs is most pronounced. Many Uighurs were coerced into giving the samples.
An American company, Thermo Fisher, supplied the equipment the Chinese government used to conduct the testing, per the Times. Those tests weren't used for health screenings, as advertised, but as part of an effort to keep track of the ethnic minority population.
China accounted for 10% of the company's business in 2017, and American officials have criticized the company previously for its willingness to sell China equipment that could be used for tracking and monitoring.
Thermo Fisher said this week that it would stop selling equipment in Xinjiang, but not the rest of China.
China also relied on DNA samples from Yale geneticist Kenneth Kidd to help perfect its technology and prove that it could effectively use DNA to identify Uighurs.
Kidd told the NYT he didn't know that had happened, and that he was "not particularly happy" with the way his data had been used.
Go deeper