Malaysia railway deal shows why Belt and Road projects are hard to kill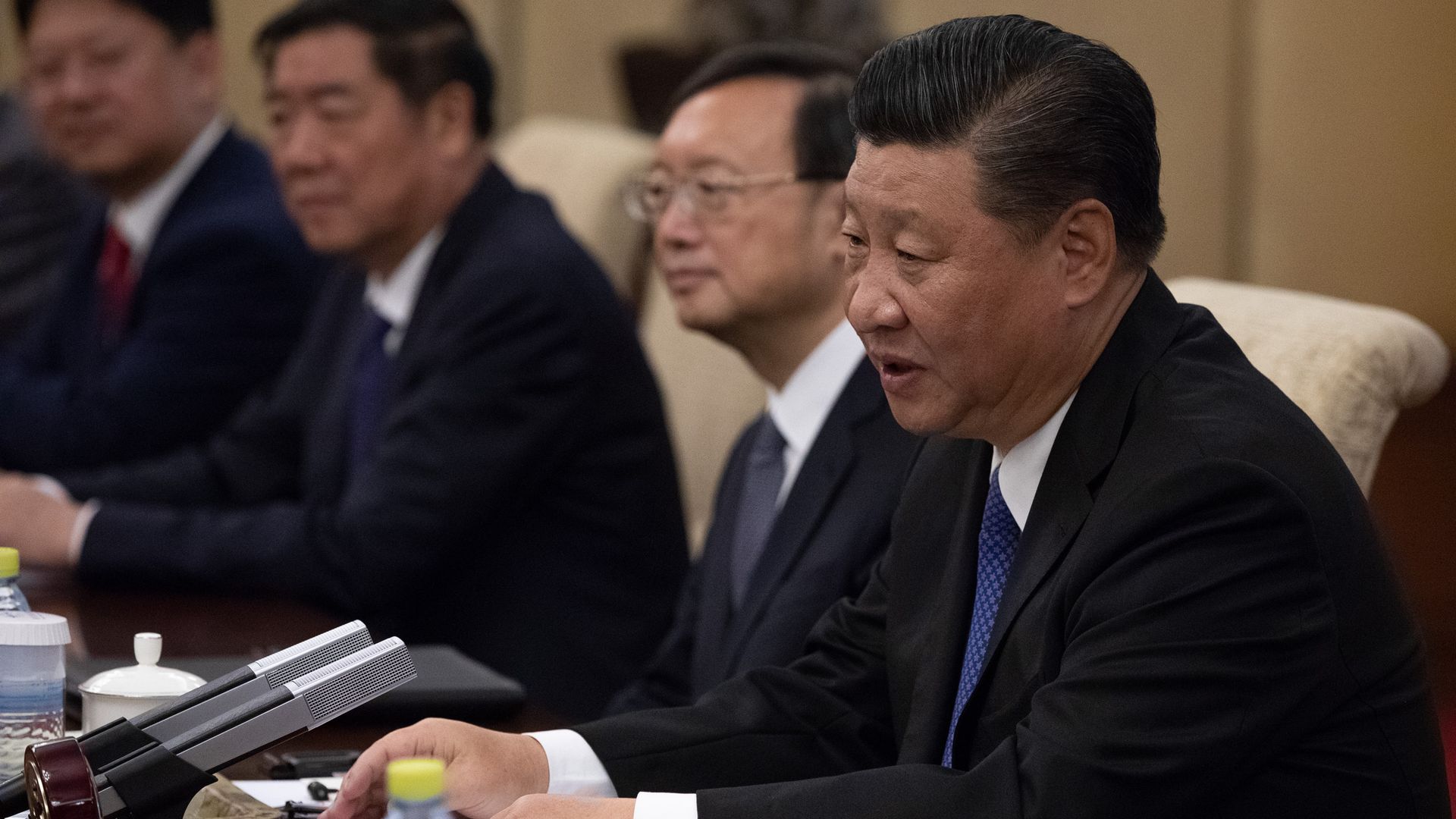 China and Malaysia are close to reviving a $20 billion railway deal, just a year after Malaysia's new prime minister, Mahathir Mohamad, suggested the project might be scrapped.
Why it matters: The railway deal is just the latest example of how Belt and Road Initiative projects rarely die. As for leaders in Sri Lanka, Pakistan and elsewhere, Mahathir's criticism of the BRI was not a rejection of it, but a bargaining strategy.
Background: There's room in the deal for negotiation.
The railway could be shortened and use more local labor, and payments could be spread over a longer period of time, among other improvements.
Having allegedly inflated the costs of other projects in Malaysia, China might have an easier time finding "savings."
The timing is right to negotiate, too. Mahathir will be visiting China in April and participating in the second Belt and Road Forum. It's a major diplomatic event, and Chinese officials are even more eager than usual to play up the BRI's successes and downplay its failings.
Yes, but: Counterintuitively, one of the smartest things China could do to change the narrative around the BRI is cancel more projects, getting rid of bad deals that have accumulated and raising the bar on the BRI.
The problem is that megaprojects are always hard to kill. After starting, they have strong constituencies to defend them, and few rewards for those who try to cancel them. Sunk costs can be a powerful, and dangerously misleading, justification for spending even more. It's why management experts call megaprojects "Vietnams" — easy to begin and difficult and expensive to stop.
Chinese projects are even harder to kill because the Belt and Road is Xi Jinping's signature foreign policy initiative. Large projects like Malaysia's railway take on symbolic importance, and cancellation comes with a higher reputational cost.
What to watch: The political incentives on both sides encourage salvaging deals and saving face, creating the conditions for bigger failures later on. Keeping too many Belt and Road projects from the grave could come back to haunt China and its partners.
Jonathan Hillman is director of the Reconnecting Asia Project at the Center for Strategic and International Studies.
Go deeper