Under pressure, Google to end mandatory arbitration for employees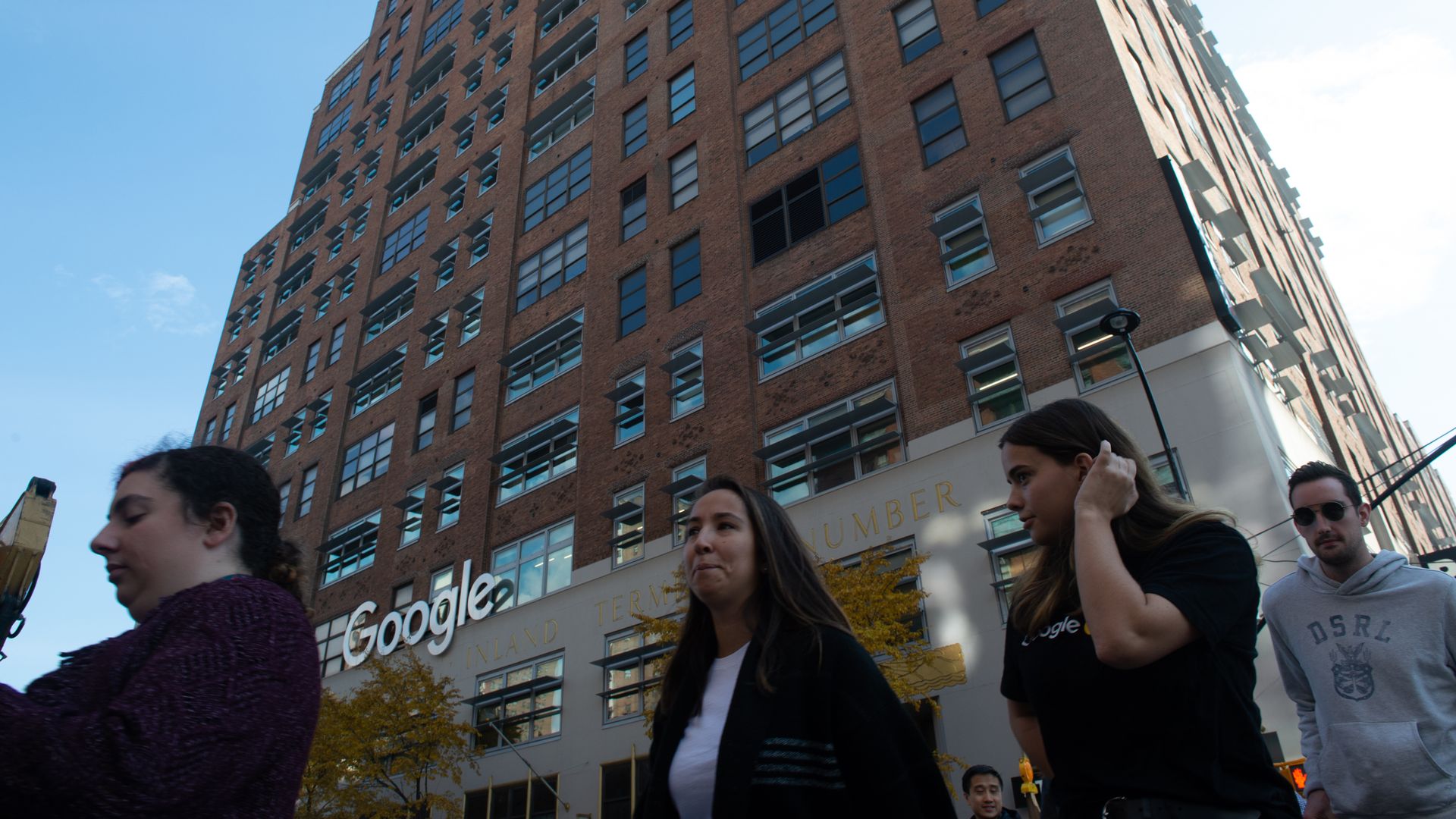 Google will no longer require current and future employees to take disputes with the company to arbitration, it said Thursday.
The big picture: After protests last year, the search giant ended mandatory arbitration for individual cases of sexual harassment or assault for employees. Employees have called for the practice to end in other cases of harassment and discrimination. Google appears to be meeting that demand for employees — but the change will not apply in the same blanket way to the many contractors, vendors and temporary employees it uses.
Details:
The change will take effect March 21. It means that employees will have the option of suing the company over an issue, although they will still be able to pursue arbitration if they prefer.
The decision will not open the door to bringing lawsuits over previously-settled claims, the company said. Employees with disputes currently in arbitration who are still employed by the company as of March 21 will be able to choose to sue instead.
It follows a review that looked at common practices around arbitration and consultation with outside experts, Google said.
The change applies at "other bets" that exist legally under Google — like the X research lab, the DeepMind AI program and the Access broadband unit — but not at other companies owned by Alphabet but separate from the search giant.
Google also said it would remove mandatory arbitration from legal agreements it reaches directly with its contract and temporary workforce.
Yes, but: It will not require the firms that employ the contract and temporary workers to make a similar change, although those firms are being told about the shift in case they want to adopt the change. Activists at Google have expressed concern with the way changes in the firm's practices aren't being applied to contractors or temporary employees.
Forced arbitration clauses have been heavily criticized for denying workers the ability to take their employers to court, including over sexual harassment.
Go deeper