Trump admin. says it will cancel $929 million for California rail project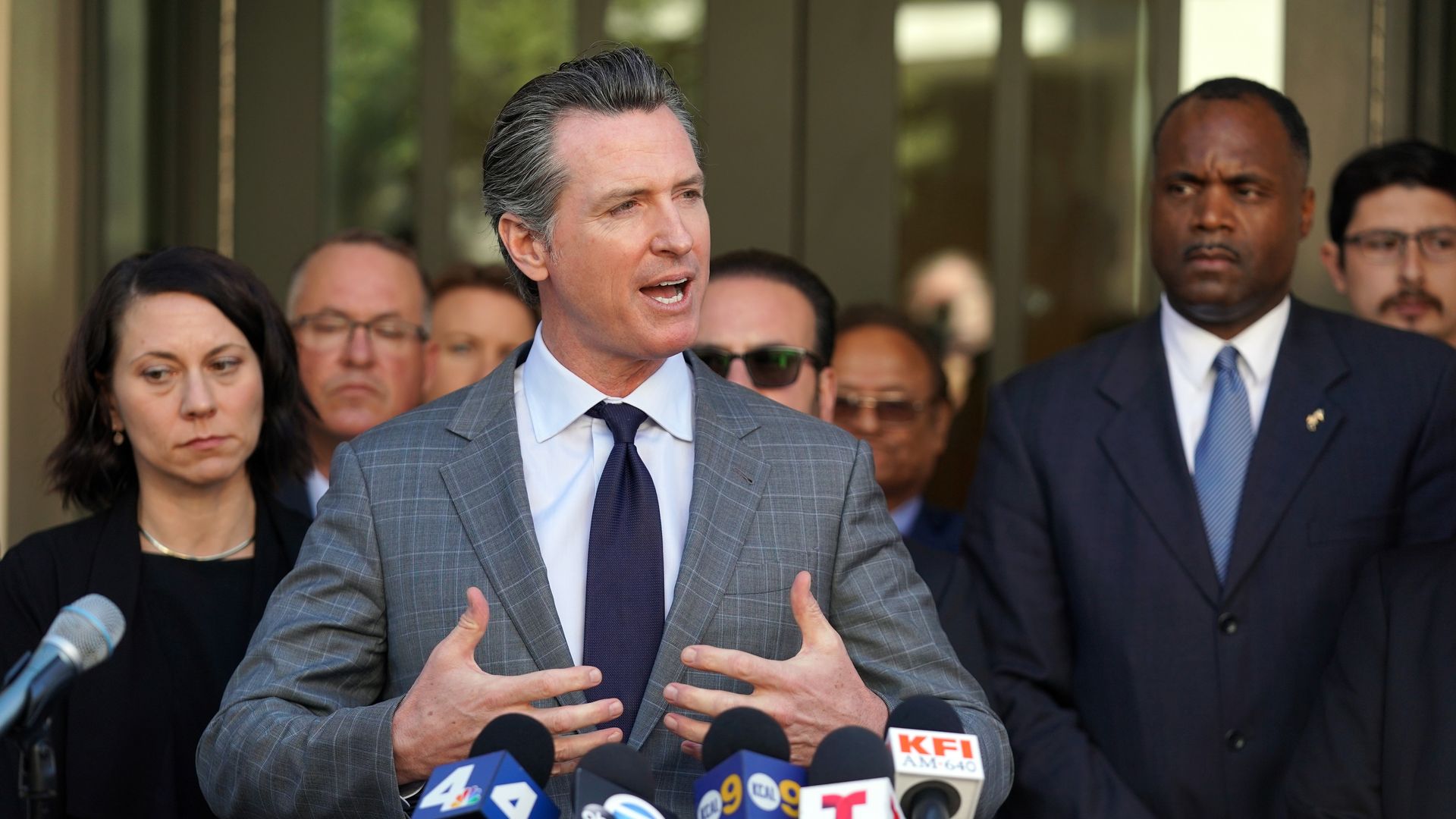 The Transportation Department said Tuesday it intends to cancel $929 million in federal grant funds for California's scaled-back high-speed rail network, and that it is "actively exploring every legal option" to take back $2.5 billion in funds already given to the state for the project.
The big picture: Last week, California's newly elected Gov. Gavin Newsom disputed Trump's claim that California owes the federal government $3.5 billion for scaling back its plans to build an estimated $77 billion high-speed train from San Francisco to Los Angeles, saying the money was allocated by Congress. In a new statement, Newsom said: "This is clear political retribution by President Trump, and we won't sit idly by. This is California's money, and we are going to fight for it."
Newsom also noted: "It's no coincidence that the Administration's threat comes 24 hours after California led 16 states in challenging the President's farcical 'national emergency.'"
Go deeper: California's $77 billion derailment
Go deeper