Supreme Court ruling protects citizens against excessive state fines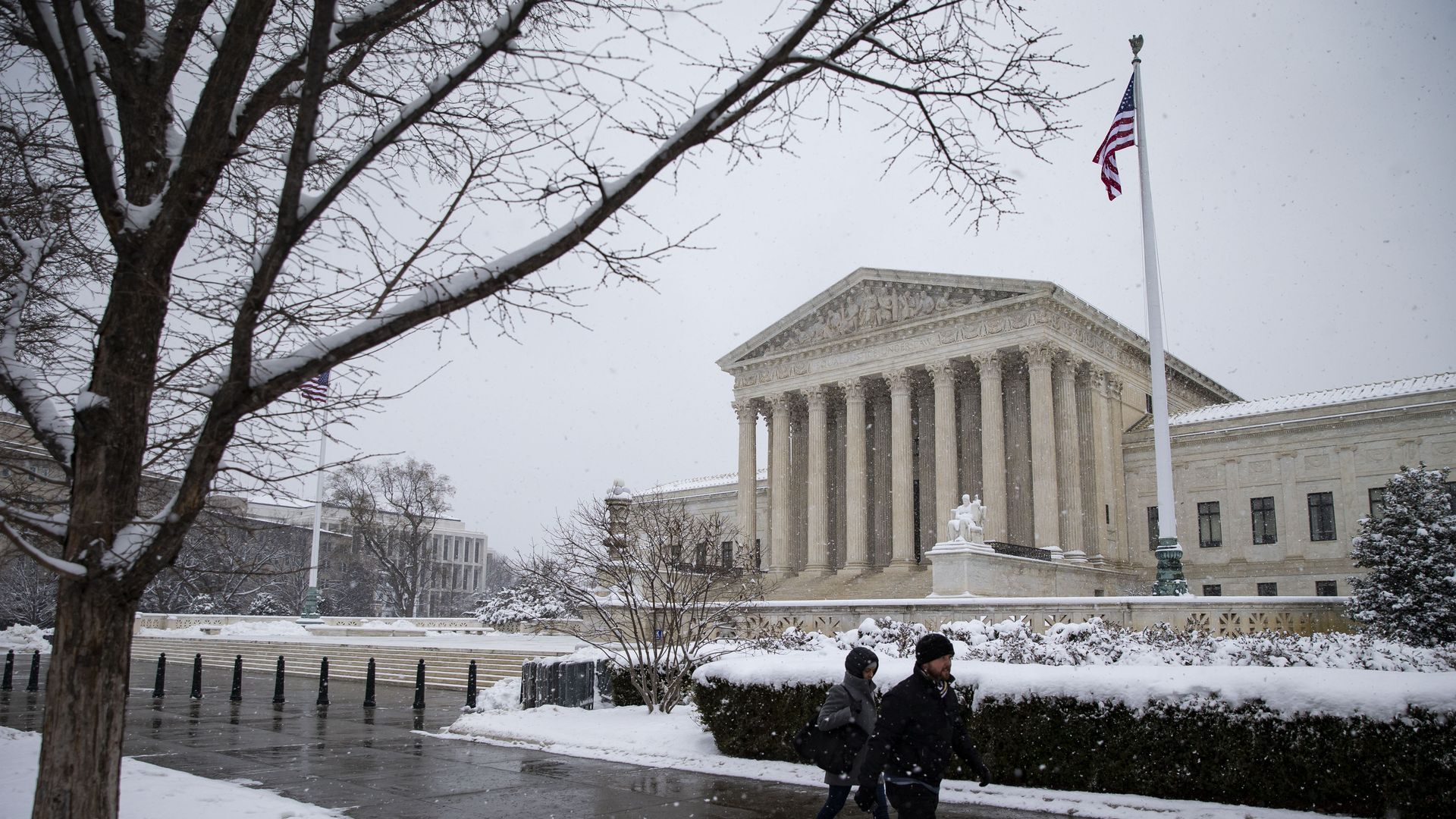 In a decision announced Wednesday by Justice Ruth Bader Ginsburg, the Supreme Court unanimously ruled in Timbs v. Indiana that the 8th Amendment's Excessive Fines Clause applies to state and local governments.
Details: The ruling limits states' abilities to seize property and prevents them from imposing excessive fines on citizens who break the law. The court sided with Tyson Timbs of Marion, Indiana, whose $42,000 Land Rover SUV was seized by the state after he pleaded guilty to selling heroin to undercover cops.
Go deeper: The Supreme Court cases to watch this spring
Go deeper