Putin says Russia will target U.S. if missiles deployed in Europe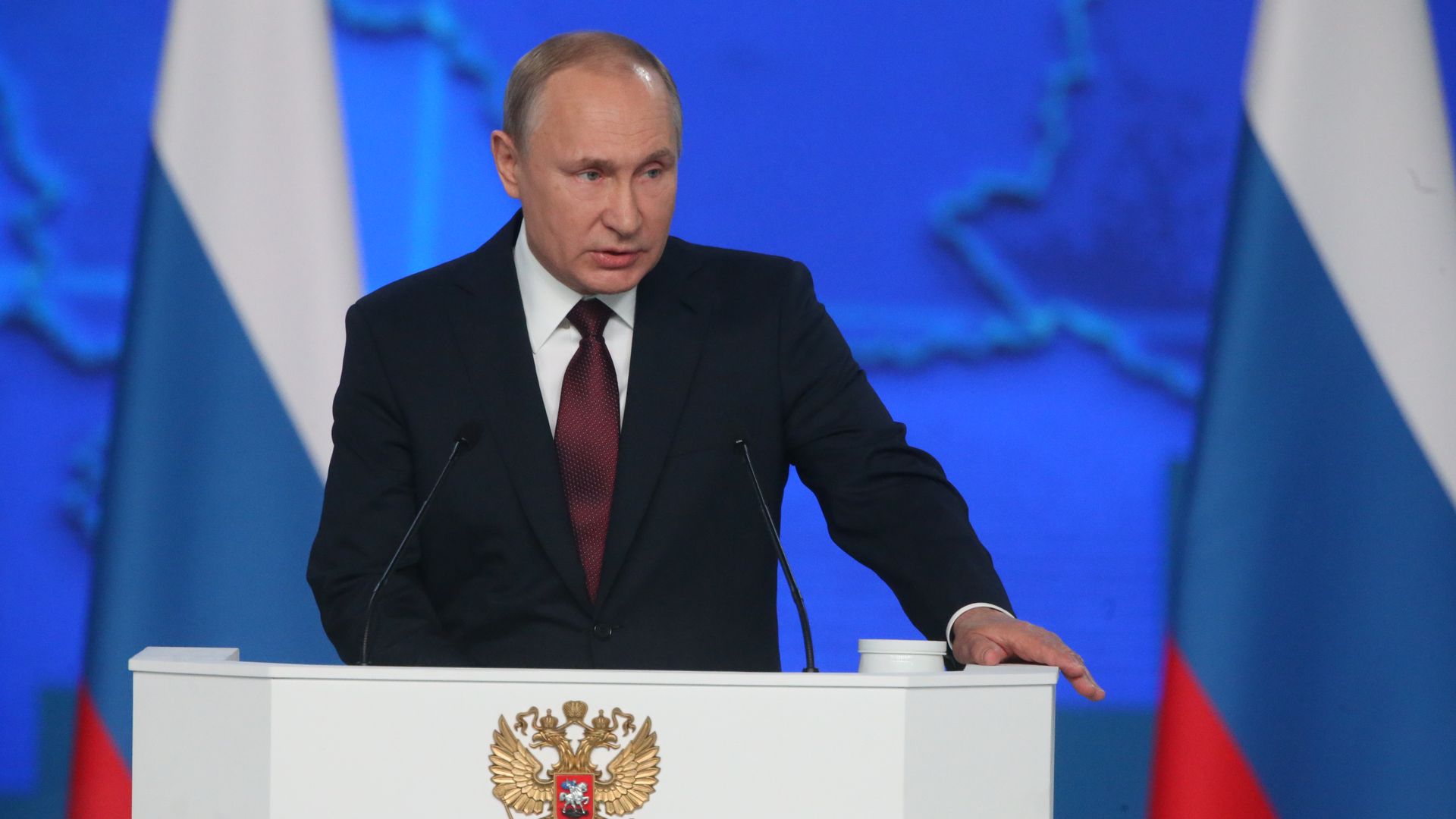 During his annual national address Wednesday, Russian President Vladimir Putin said that his country will be forced to target the U.S. with new weaponry should a deployment of land-based missiles among NATO allies in Europe take place, per the Washington Post.
The backdrop: Russia and the U.S. both said they planned to withdraw from the 1987 Intermediate-Range Nuclear Forces Treaty earlier this month, prompting Russia's announcement that it would begin designing new intermediate-range weapons. There is currently a 6-month negotiating period before the withdrawal is finalized, but increasingly hawkish rhetoric from both sides could make such a deal difficult.
Go deeper: U.S. exit from INF Treaty frees Russia from key nuclear constraints
Go deeper