NYT publisher calls Trump's attacks on the press "dangerous"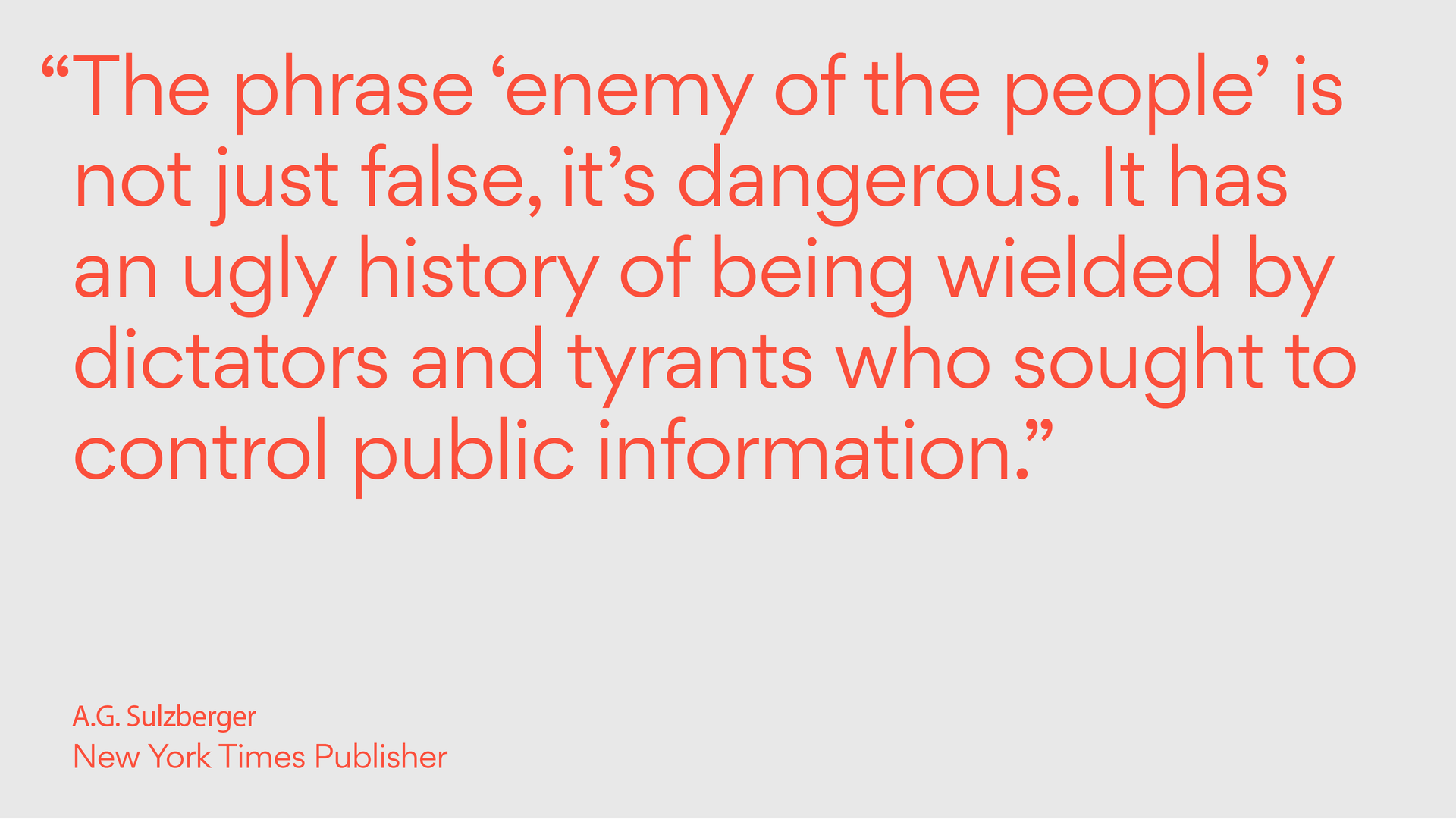 New York Times Publisher A.G. Sulzberger responded to President Trump's persistent attacks on the press, calling the phrase "enemy of the people," "dangerous" on Wednesday.
"In demonizing the free press as the enemy, simply for performing its role of asking difficult questions and bringing uncomfortable information to light, President Trump is retreating from a distinctly American principle. ... The phrase 'enemy of the people' is not just false, it's dangerous. It has an ugly history of being wielded by dictators and tyrants who sought to control public information."
Driving the news: Trump singled out a NYT-reported story about him on Twitter Wednesday, calling it false. The story reports that Trump called acting Attorney General Matthew Whitaker last year to ask whether a Trump-appointed attorney could "unrecuse" himself to lead the Southern District of New York's investigation into hush money payments during the 2016 presidential election.
Go deeper