Beto O'Rourke doesn't rule out a VP candidate bid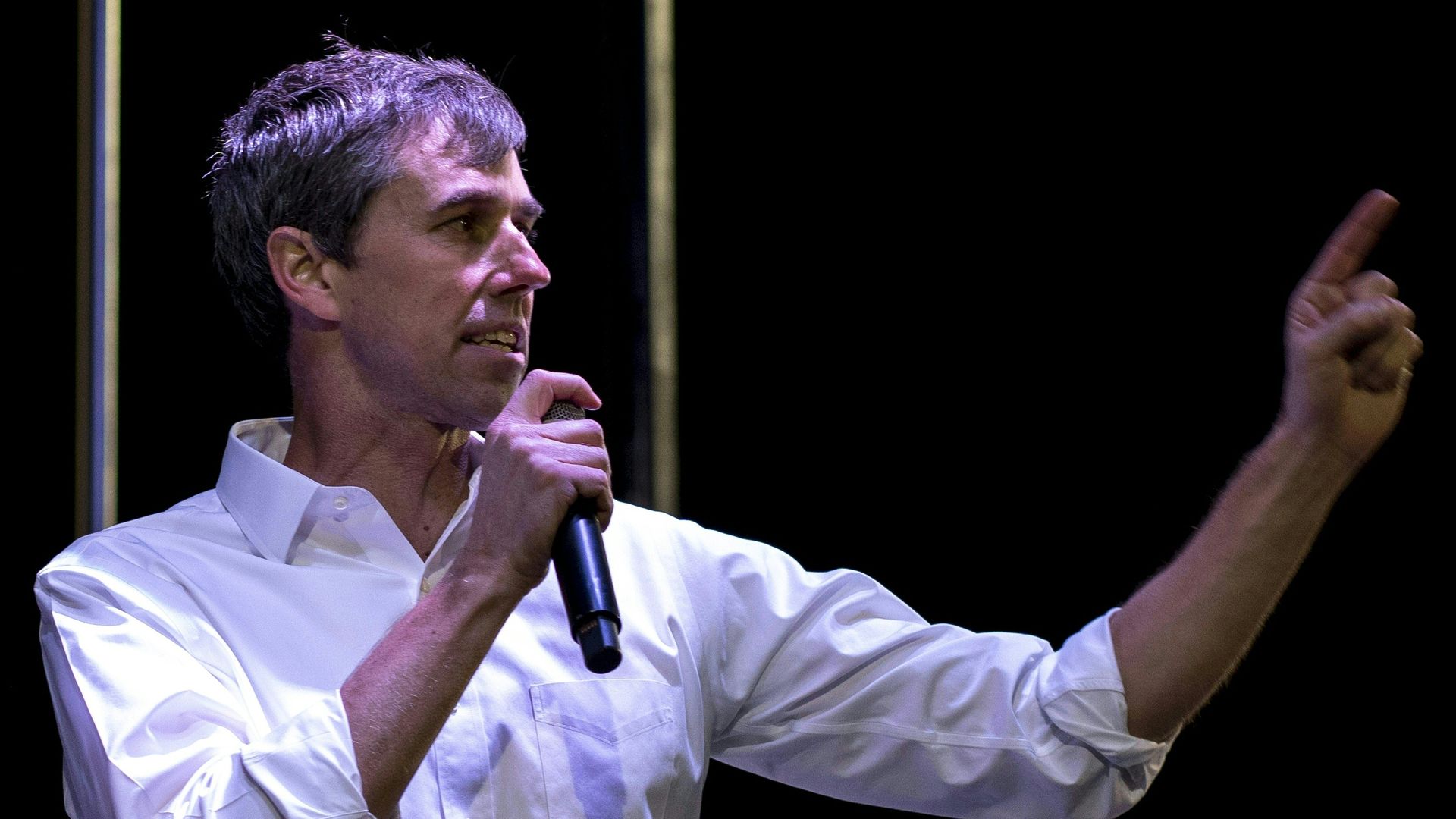 Beto O'Rourke, who reportedly plans to decide whether to run for president in the next 10 days, said Tuesday at an honorary luncheon in El Paso that he would not rule out the VP slot in a 2020 presidential election, AP reports.
Between the lines: In December, former Vice President Joe Biden's camp said they were eyeing O'Rourke to share the 2020 ticket. At the time, O'Rourke said he wouldn't dismiss the idea. O'Rourke is also reportedly toying with the idea of challenging Texas Sen. John Cornyn, the Republican whip.
Go deeper