The White House plan to exploit Andrew McCabe's new book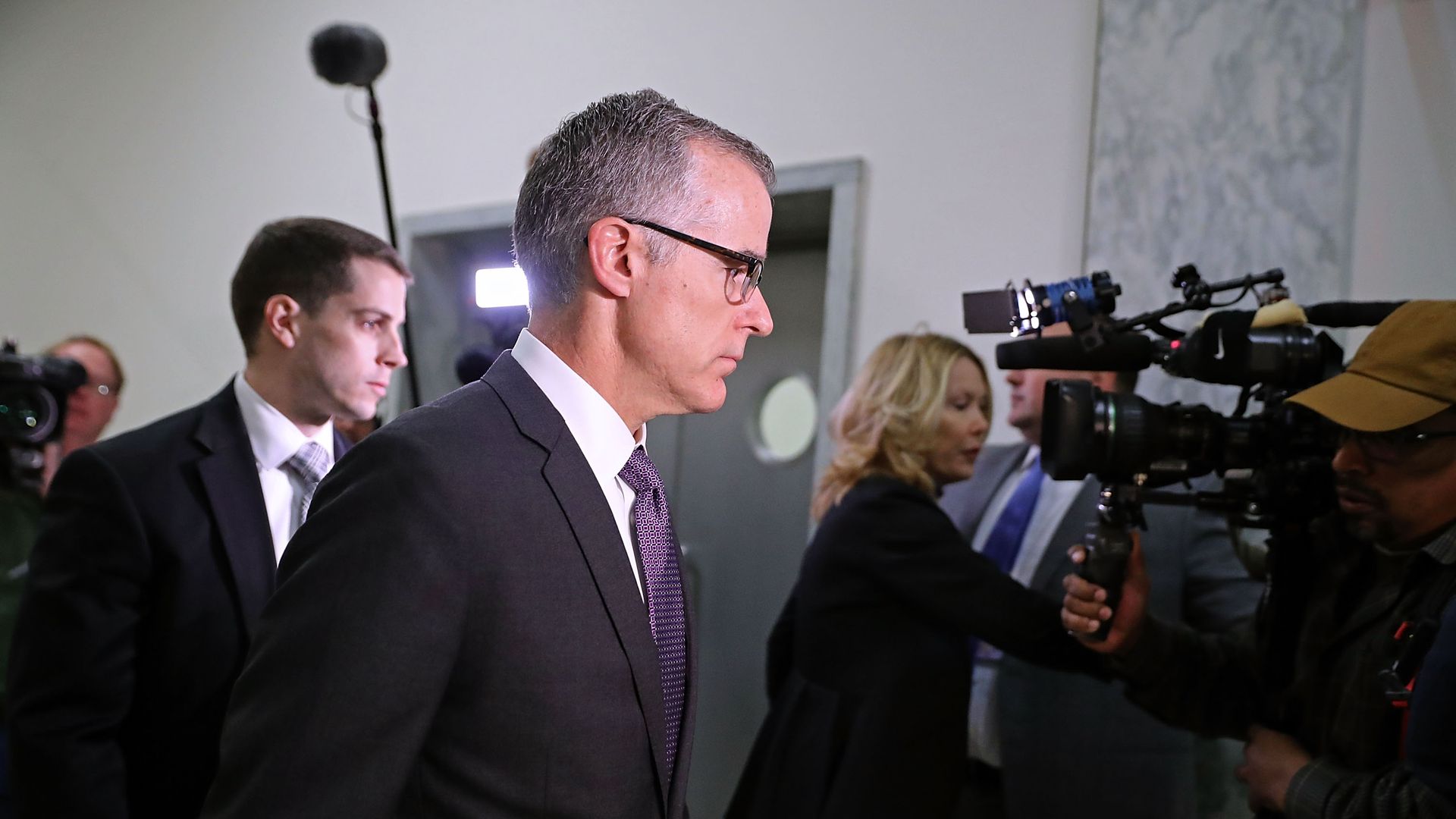 White House officials and sources close to President Trump are treating Andrew McCabe's book as an opportunity.
What's happening: These people plan to keep promoting bits from "The Threat," which has rocketed past Michelle Obama's "Becoming" to #1 on Amazon's best-sellers list, that support their "deep state" narrative. They also plan to argue that the rest of the former FBI deputy director's claims are a pack of lies.
The big picture ... The part they'll trumpet as true: McCabe's comments about discussions, at the highest rungs of the FBI, about removing Trump from office.
Trump and his allies view this as vindicating his narrative that there's a Deep State "coup" afoot.
That's why Trump — and surrogates like former Secret Service agent Dan Bongino — have been amplifying McCabe's revelation about internal conversations about the 25th Amendment, and deputy attorney general Rod Rosenstein volunteering to wear a wire.
Go deeper: McCabe says he told "Gang of 8" about FBI Trump probe without objection
Go deeper