"We bow our heads in shame": Catholic leaders admit errors in abuse cases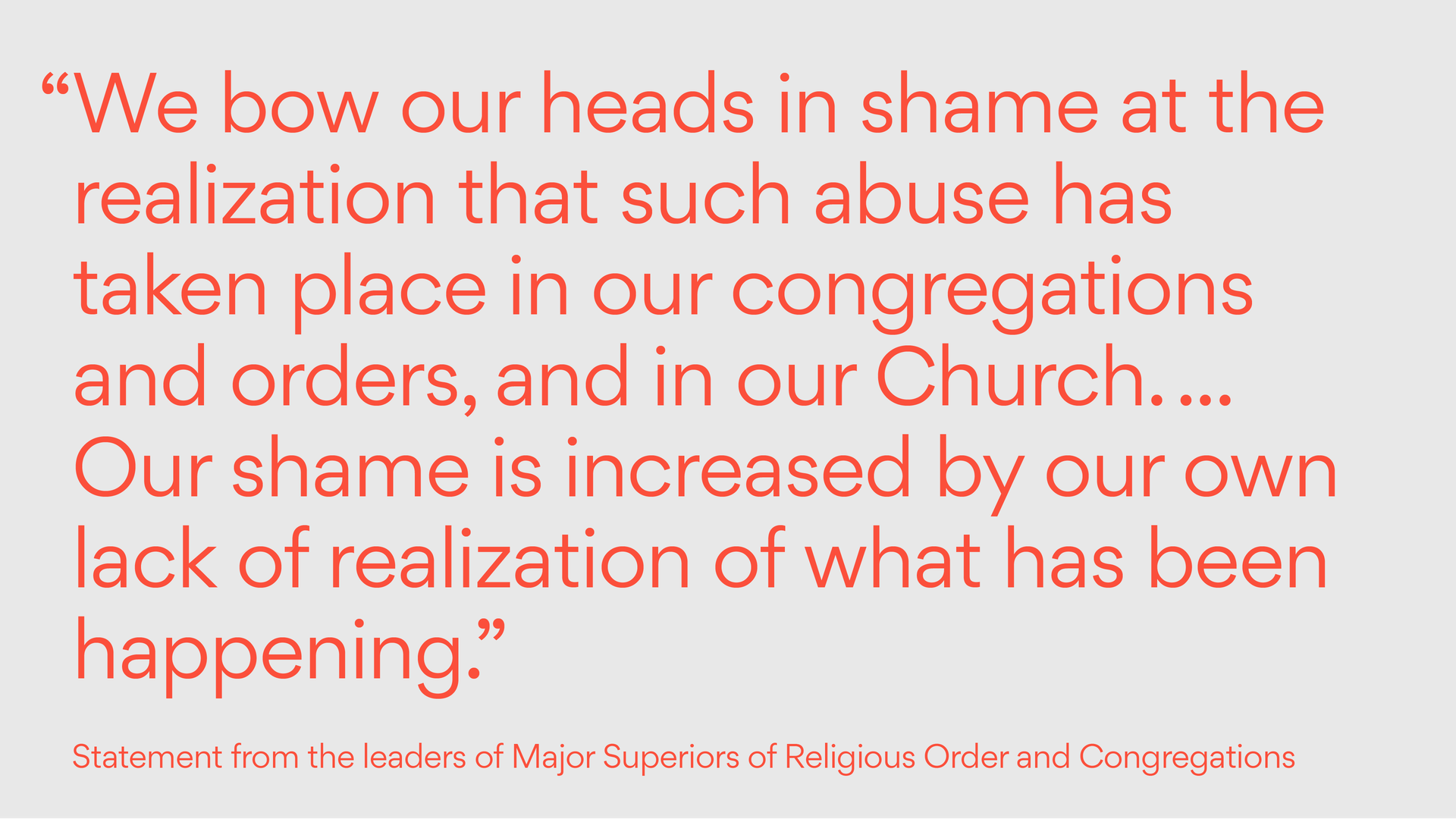 An organization representing hundreds of thousands of Catholic nuns and priests worldwide said Tuesday they made "errors in judgment" in their handling of child sexual abuse cases, Catholic newspaper Crux reports.
"We bow our heads in shame at the realization that such abuse has taken place in our congregations and orders, and in our Church. ... Our shame is increased by our own lack of realization of what has been happening."
Why it matters: The rare statement from the leaders of Major Superiors of Religious Orders and Congregations comes ahead of a Vatican summit on clerical sex abuse that begins Thursday. The group said the "strong sense of family" within congregations often resulted in "misplaced loyalty," and that stronger, faster and more effective action would have been taken if more women were involved in processing cases.
Go deeper