As U.S. dithers on Facebook, Europe pounces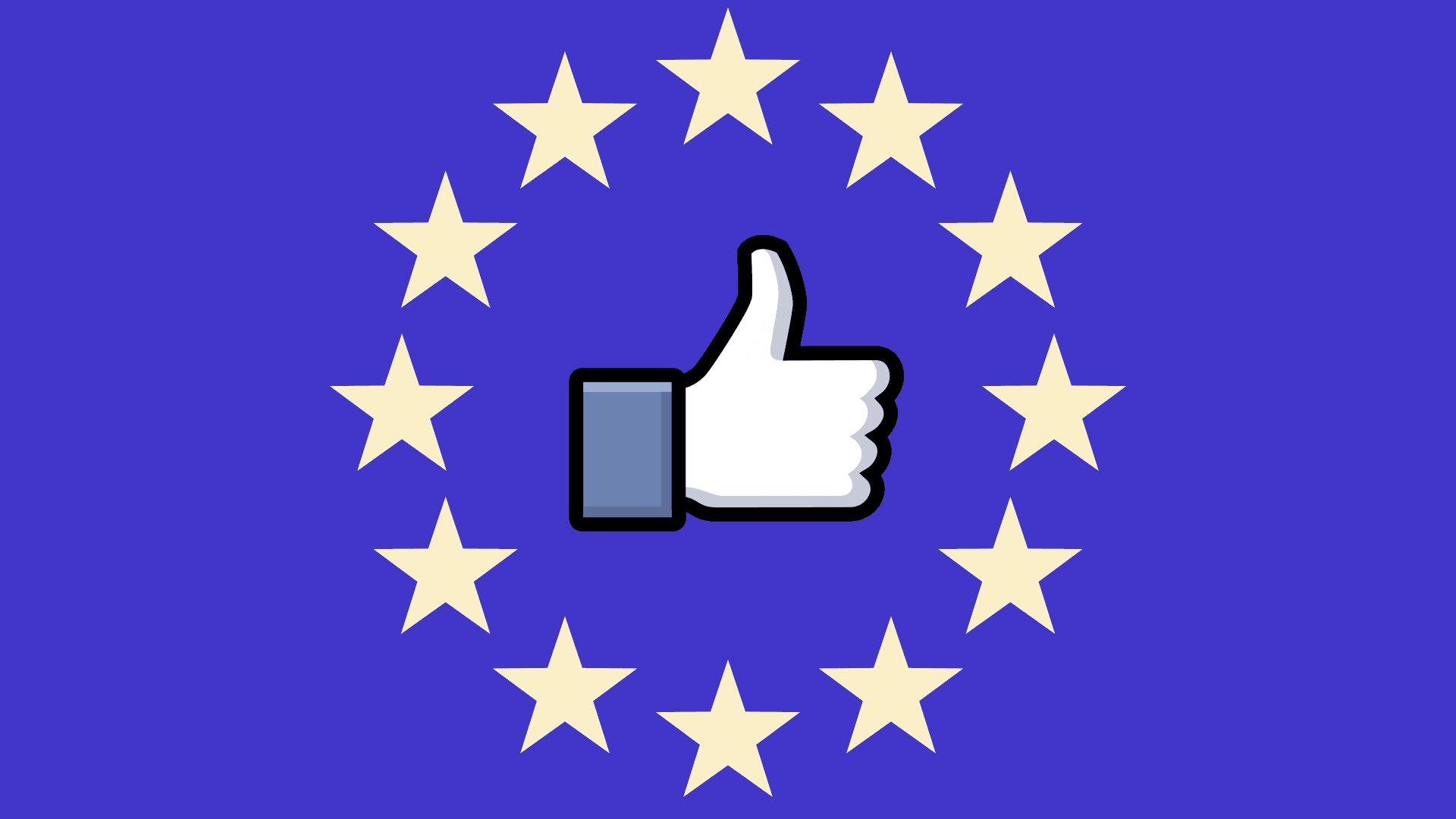 A withering report from a U.K. Parliament committee that calls out Facebook and other tech platforms as "digital gangsters" is adding new heat to a European campaign against U.S.-based tech giants.
Why it matters: U.S. regulators have fewer powers at their disposal and have moved more slowly than their European counterparts, leaving Europe to frame the debate over tech firms' privacy controversies, misinformation problems, and potential antitrust violations.
Details: The 100-page report by the House of Commons Digital, Culture, Media and Sport Committee on "Disinformation and 'Fake News'," released Sunday, says Facebook only acts to protect user privacy when problems become public.
"Facebook has not provided us with one example of a business excluded from its platform because of serious data breaches," the report says. "We consider that data transfer for value is Facebook's business model and that Mark Zuckerberg's statement that 'we've never sold anyone's data' is simply untrue."
The report also accuses Facebook of failing to cooperate with its inquiry.
With regard to one organization that distributed pro-Brexit messages, the committee wrote: "We consider Facebook's response generally to be disingenuous and another example of Facebook's bad faith. " It also accuses Zuckerberg of "showing contempt" for the U.K. Parliament.
The report makes extensive use of files from a U.S. lawsuit — against Facebook, by a company called Six4Three — that Parliament seized from an American businessman's laptop. The files, the committee said, show that "working with 'sketchy' or 'abusive' apps" is "an intrinsic part" of Facebook's business model.
"The evidence that we obtained from the Six4Three court documents indicates that Facebook was willing to override its users' privacy settings in order to transfer data to some app developers, to charge high prices in advertising to some developers for the exchange of that data, and to starve some developers — such as Six4Three — of that data, thereby causing them to lose their business."
The big picture: The EU and other European agencies have been moving against Facebook, Google, and other tech companies for the past year and show no sign of slowing down.
The U.K. Information Commissioner's Office levied the maximum fine allowed under GDPR for Facebook's role in the Cambridge Analytica scandal, in which it failed to prevent the now-defunct British company from working with a third-party developer to gain access to millions of users' personal data so they could be targeted with political ads.
In the U.S., by comparison, moves against Facebook on the antitrust front have been minimal, and privacy-related enforcement lacks the teeth GDPR gives the EU.
Facebook has been accused of violating terms of a 2012 agreement with the Federal Trade Commission to protect user privacy, and last week the Washington Post reported that the commission and Facebook are discussing a new settlement that would fine Facebook billions of dollars.
Yes, but: The European assault on big tech platforms under GDPR privacy regulations and EU antitrust rules may take a toll on Facebook and Google, but complying with the region's labyrinth of regulations will be even harder for upstart challengers and smaller competitors.
Our thought bubble: Europe starts out with a more privacy-oriented culture than the U.S. and is less conflicted about antitrust action. When it comes to regulating Big Tech, Europe had the "first-mover advantage," and it's keeping it.
Facebook's response: "We are open to meaningful regulation and support the committee's recommendation for electoral law reform ... We also support effective privacy legislation ... While we still have more to do, we are not the same company we were a year ago."
Go deeper