16 states sue Trump over his border wall national emergency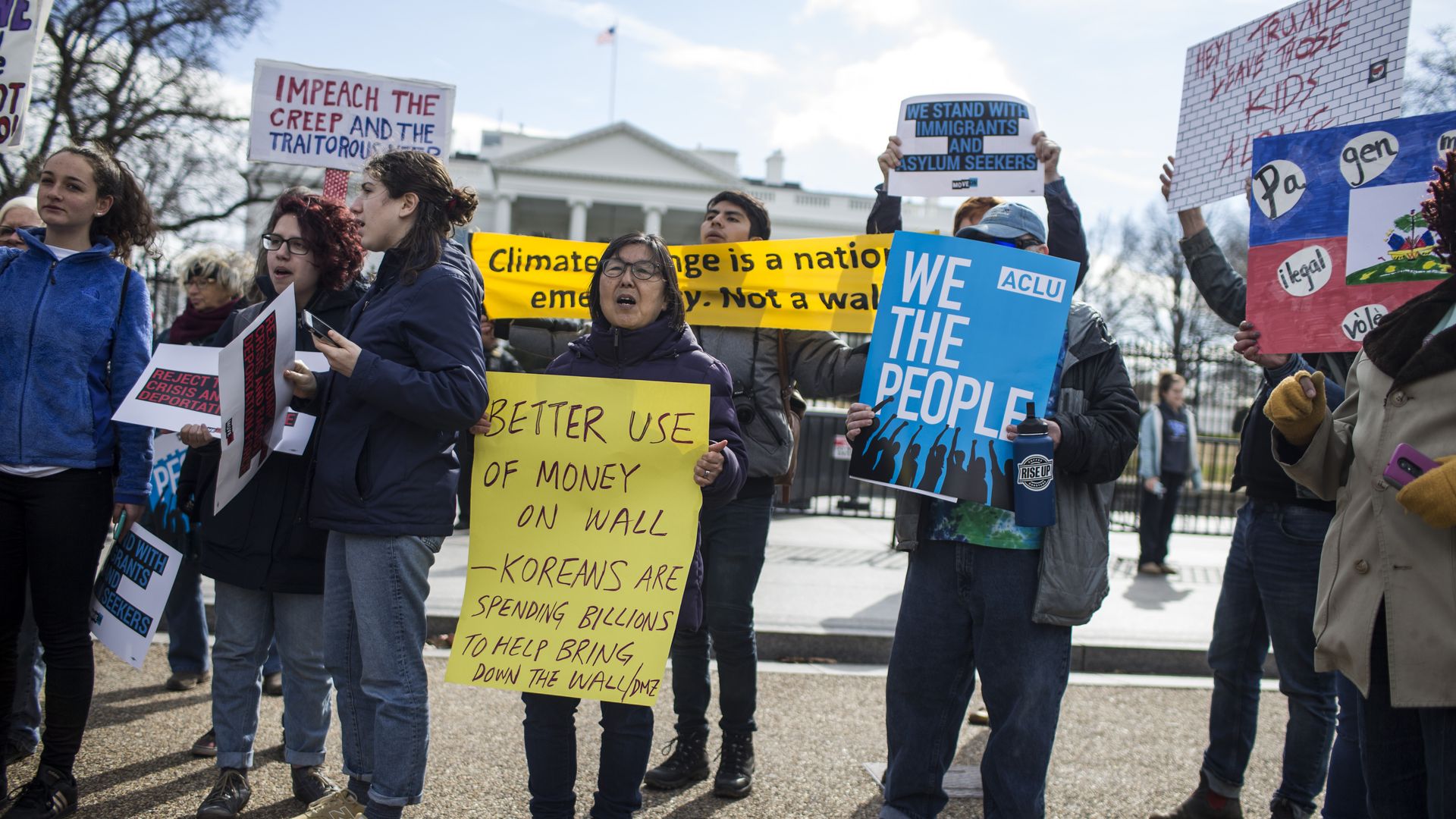 A coalition of 16 Democratic attorneys general, led by Xavier Becerra in California, filed a federal lawsuit Monday challenging the constitutionality of President Trump's move last week to invoke emergency powers to access more money to build wall on the U.S.-Mexico border.
Details: The suit, filed in the U.S. District Court for the Northern District of California — whose judges have ruled against other Trump administration policies in the past — said that Trump does not have the power to circumvent Congress and divert funds for the construction of the wall. It said the legislative branch controls government spending and that Trump's move is unconstitutional.
Go deeper