Trump urges Venezuelan military to abandon "Cuban puppet" Maduro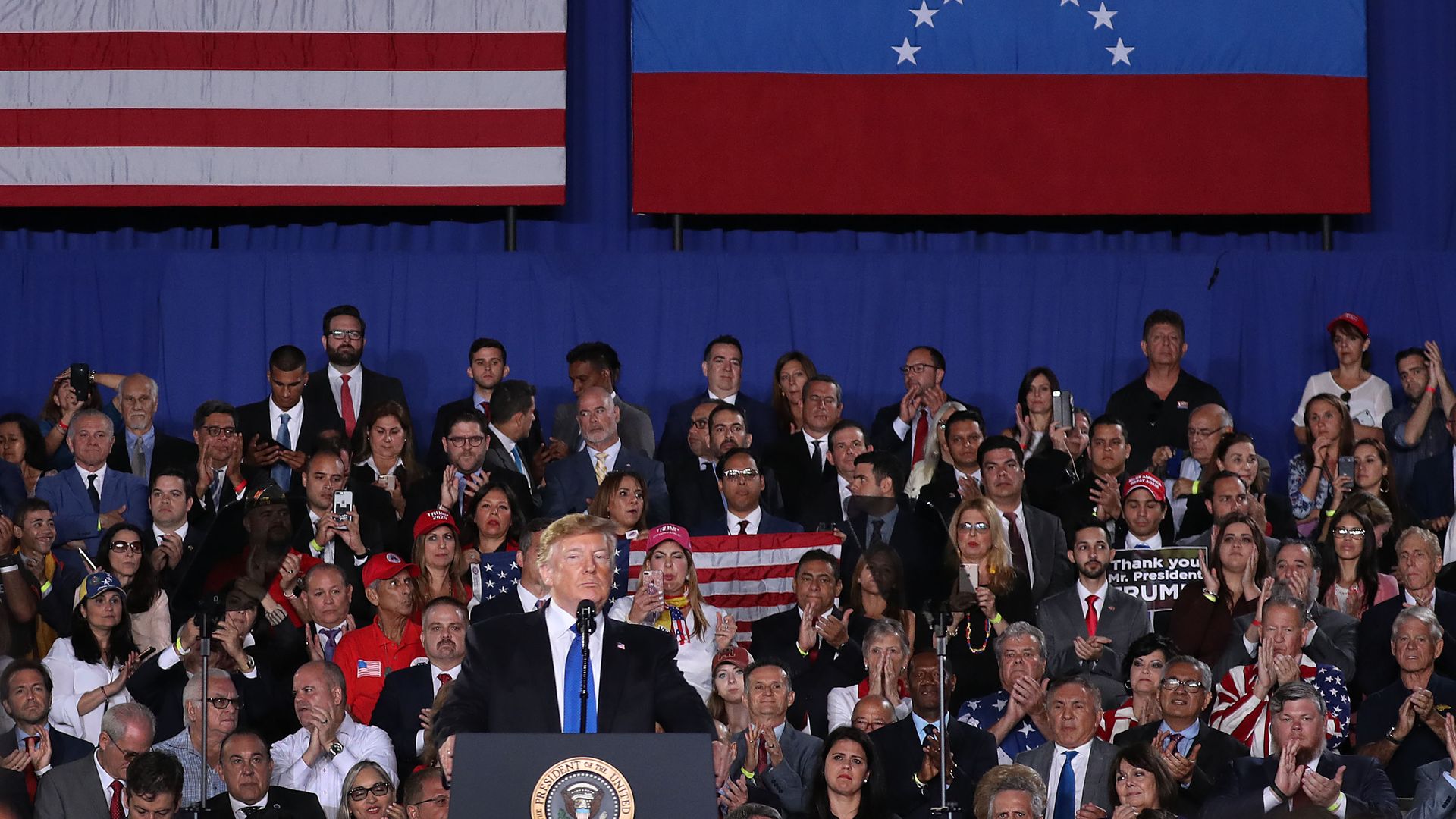 President Trump condemned Venezuelan socialist President Nicolás Maduro for blocking humanitarian aid from entering the country, urging the country's military in a speech in Miami Monday not to help the embattled leader, who he called a "Cuban puppet," to stay in power.
"Incredibly, there are members of the Venezuelan military still barely supporting this failed dictatorship. They are risking their future. They are risking their lives, and Venezuela's future, for a man controlled by the Cuban military and protected by a private army of Cuban soldiers. Maduro is not a Venezuelan patriot. He's a Cuban puppet."
— Trump said during a rally at Florida International University.
The details: Trump reiterated his support for self-proclaimed interim president Juan Guaidó, whom the U.S. and dozens of others have recognized as the country's legitimate leader.
The president used his speech to America's largest Venezuelan community to rally support for Guaidó, signaled the possibility of U.S. military intervention and warned of financial repercussions.
And like he has done before, Trump used the country as an example of the dangers of socialism, vowing that the U.S. will "never be a socialist country."
Go deeper