The Economist compares Alexandria Ocasio-Cortez to Jeremy Corbyn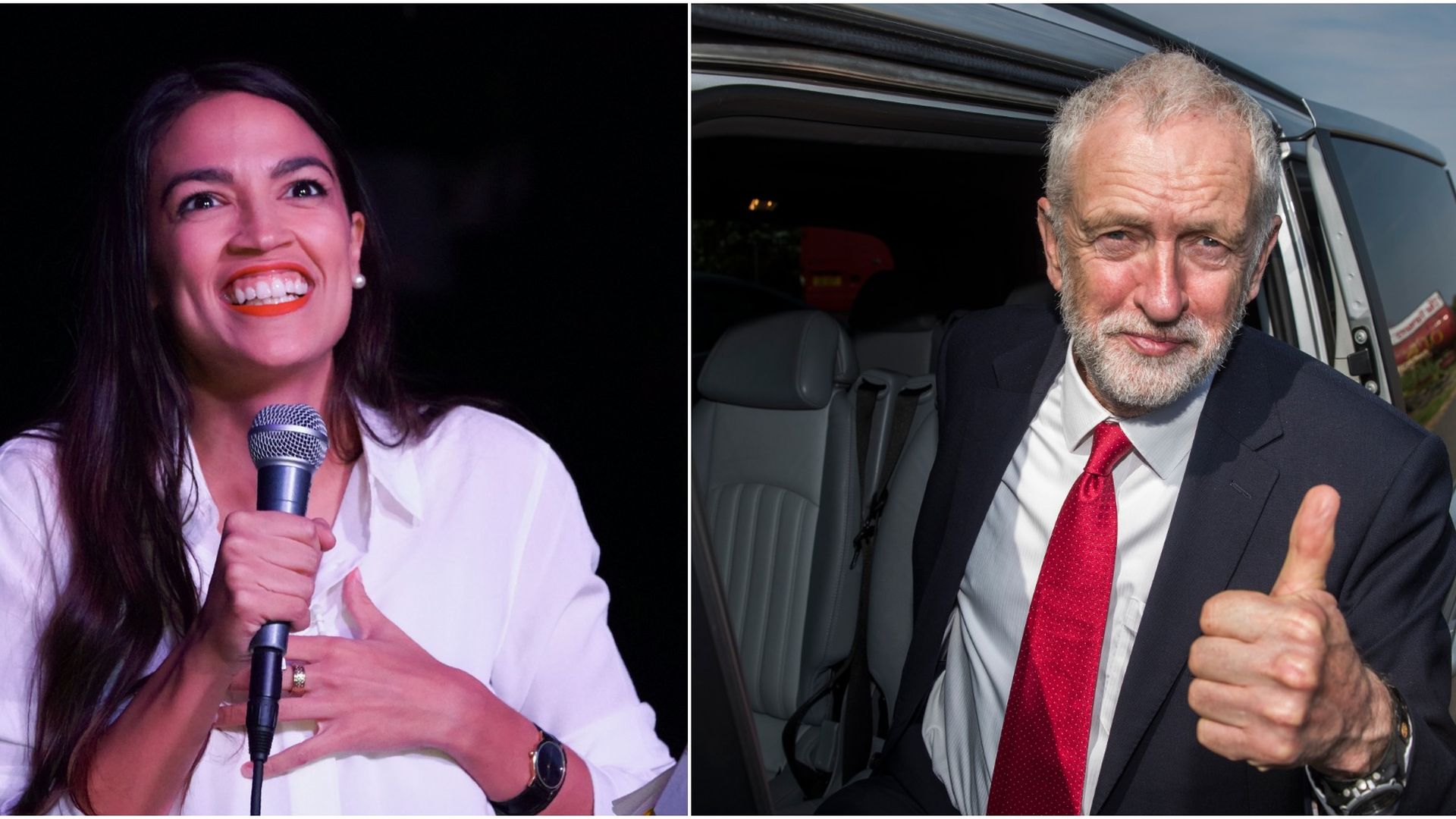 "A new kind of left-wing doctrine is emerging," The Economist writes in its lead article, with "socialism [back] in fashion" 28 years after the end of the Cold War.
What they're saying: "In America Alexandria Ocasio-Cortez, a newly elected congresswoman who calls herself a democratic socialist, has become a sensation even as the growing field of Democratic presidential candidates for 2020 veers left. In Britain Jeremy Corbyn, the hardline leader of the Labour Party, could yet win the keys to 10 Downing Street."
Why it matters: "Socialism is storming back because it has formed an incisive critique of what has gone wrong in Western societies."
"Whereas politicians on the right have all too often given up the battle of ideas and retreated towards chauvinism and nostalgia, the left has focused on inequality, the environment, and how to vest power in citizens rather than elites."
Go deeper