Confrontational "prankster activists" swarm D.C.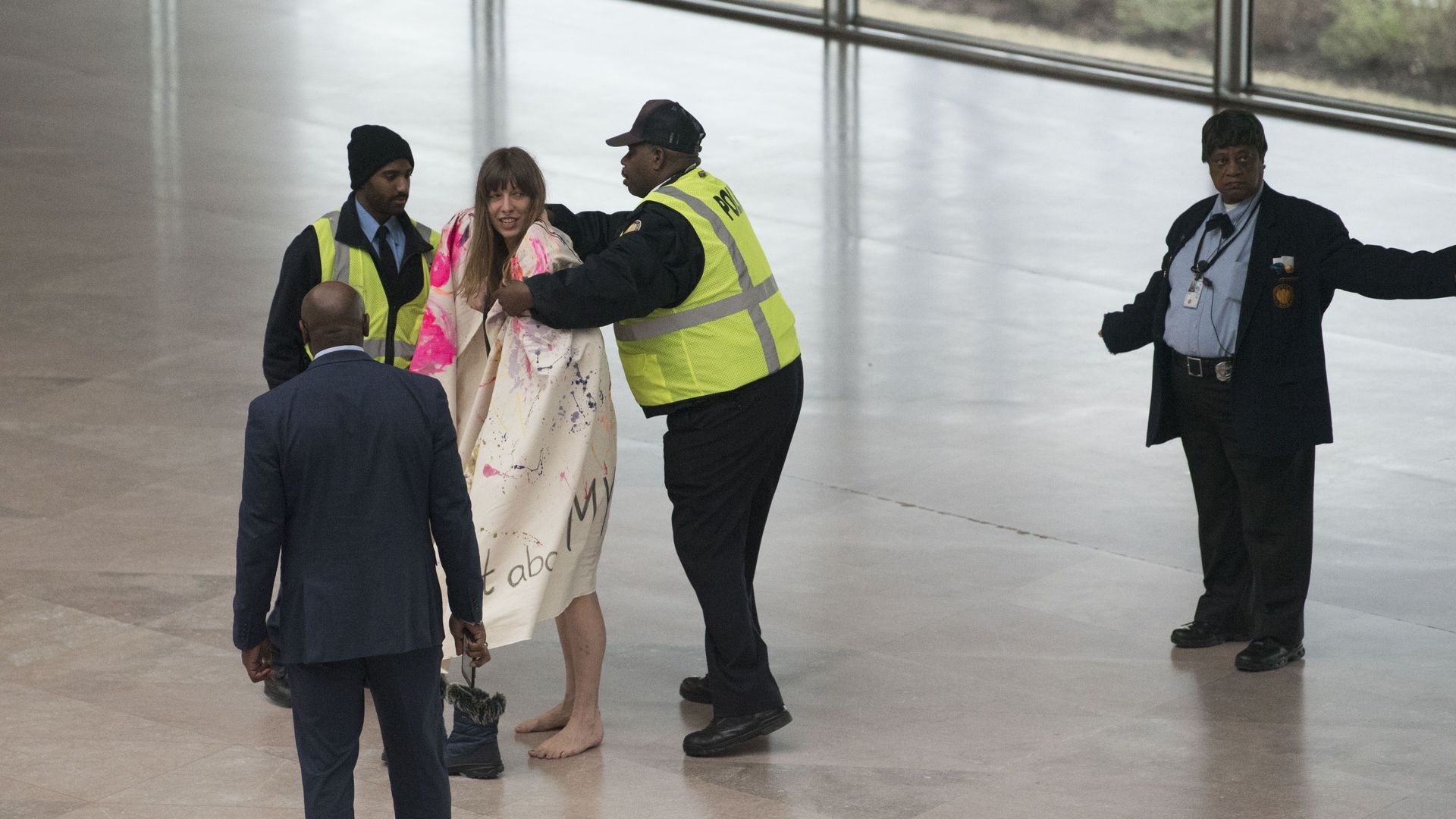 Confrontational street theater is flourishing in Washington with the Trump administration as its nemesis, AP's Ashraf Khalil reports.
Why it matters: It "can be hard for [D.C.] protesters to stand out. Fifty people — or even 500 — holding signs and shouting hardly merits a second glance in this city of protests ... That's why Washington activists have to get creative."
What's new:
"In January, a group of activists associated with political pranksters The Yes Men passed out dozens of fake Washington Posts."
"Within sight of the White House, a realistic-looking street sign declares the street Khashoggi Way, after Jamal Khashoggi, the dissident Saudi journalist killed inside the Saudi Consulate in Istanbul. About 10 of these signs have been scattered around Washington."
"On Thursday, two female activists disrobed inside the National Gallery of Art to protest what they say is a lack of diversity in the artists being featured. One led security on a brief chase before being subdued."
Go deeper