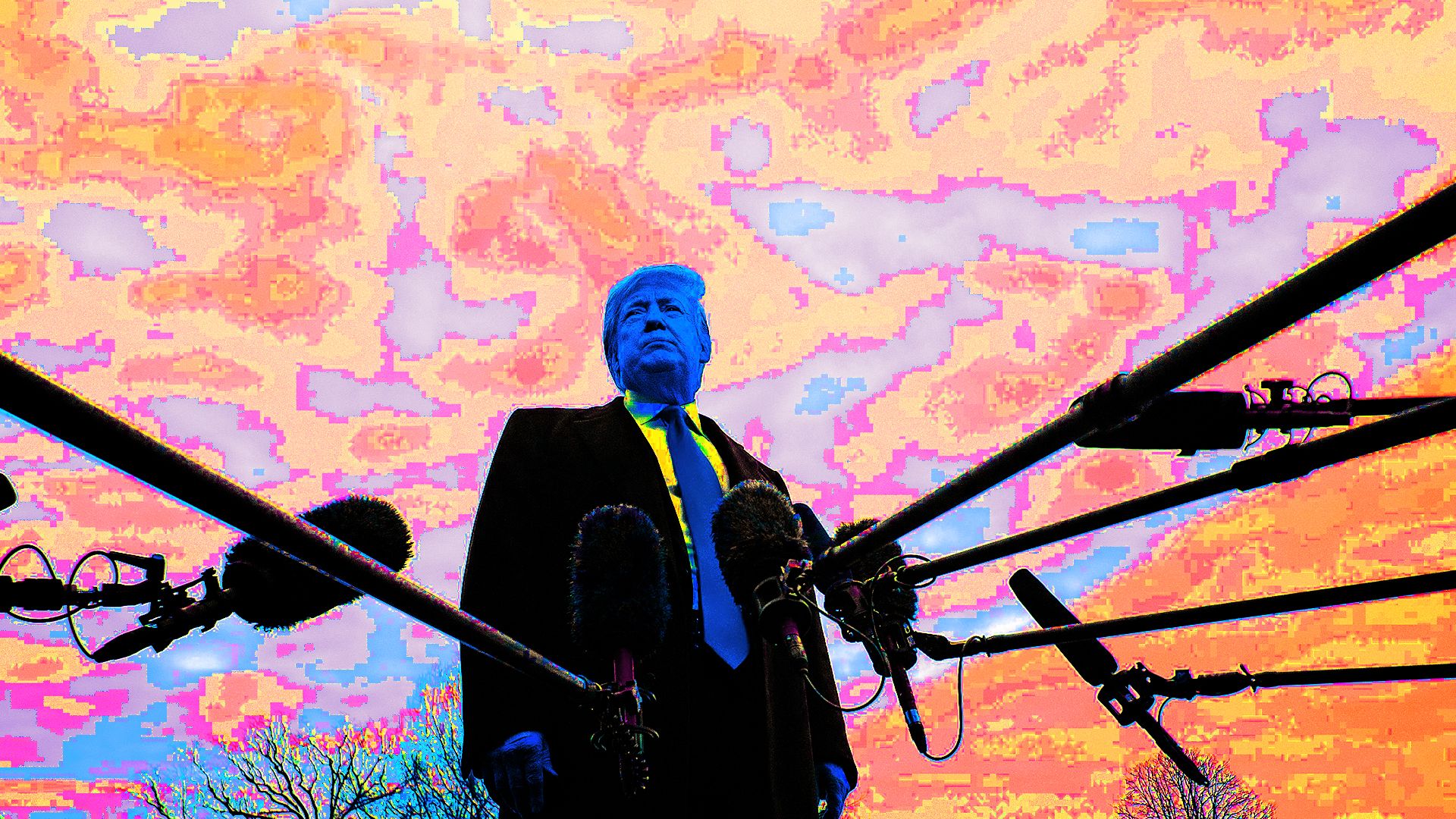 I wrote the first two sentences in italics below — they're from a story we published in Monday's Axios Future newsletter. Then, a new computer program created at OpenAI wrote the rest, on the first try.
We added bolding and bullet points to mimic Axios style, but didn't change the computer-generated text at all.
A very important note: Everything you'll read below, after the italicized intro — quotes, "facts" and all — is not true. The AI program invented them.
On the heels of a sweeping new U.S. plan to retain dominance in artificial intelligence, the Pentagon has cast Chinese development of intelligent weapons as an existential threat to the international order.
A day after the release of an executive order by President Trump that omits naming China, the Defense Department, in a new AI strategy document, speaks in stark terms of a "destabilizing" Chinese threat.
It warns of a "new arms race in AI" and says the United States "will not sit idly by" as a "highly advanced new generation of weapons capable of waging asymmetric warfare" is "possessed by aggressive actors."
Related: New White House plan on China may spark a cyber arms race
"China uses new and innovative methods to enable its advanced military technology to proliferate around the world, particularly to countries with which we have strategic partnerships," the Pentagon said in its five-page strategy outline last week.
The new U.S. strategy will be a major component of the White House's first National Security Strategy, coming in two parts in September.
The first part, which Trump wants to roll out in full by June, is a much more traditional geopolitical playbook focused on the threats posed by China and Russia.
The second part of the NSS is "a broad review of all U.S. national security interests, and the potential new relationships needed for those interests," the document said.
"The President has directed me to undertake a study of our strategy toward a world of artificial intelligence," Defense Secretary James Mattis told the Senate Armed Services Committee on Thursday.
Go deeper