This year's flu shot is working well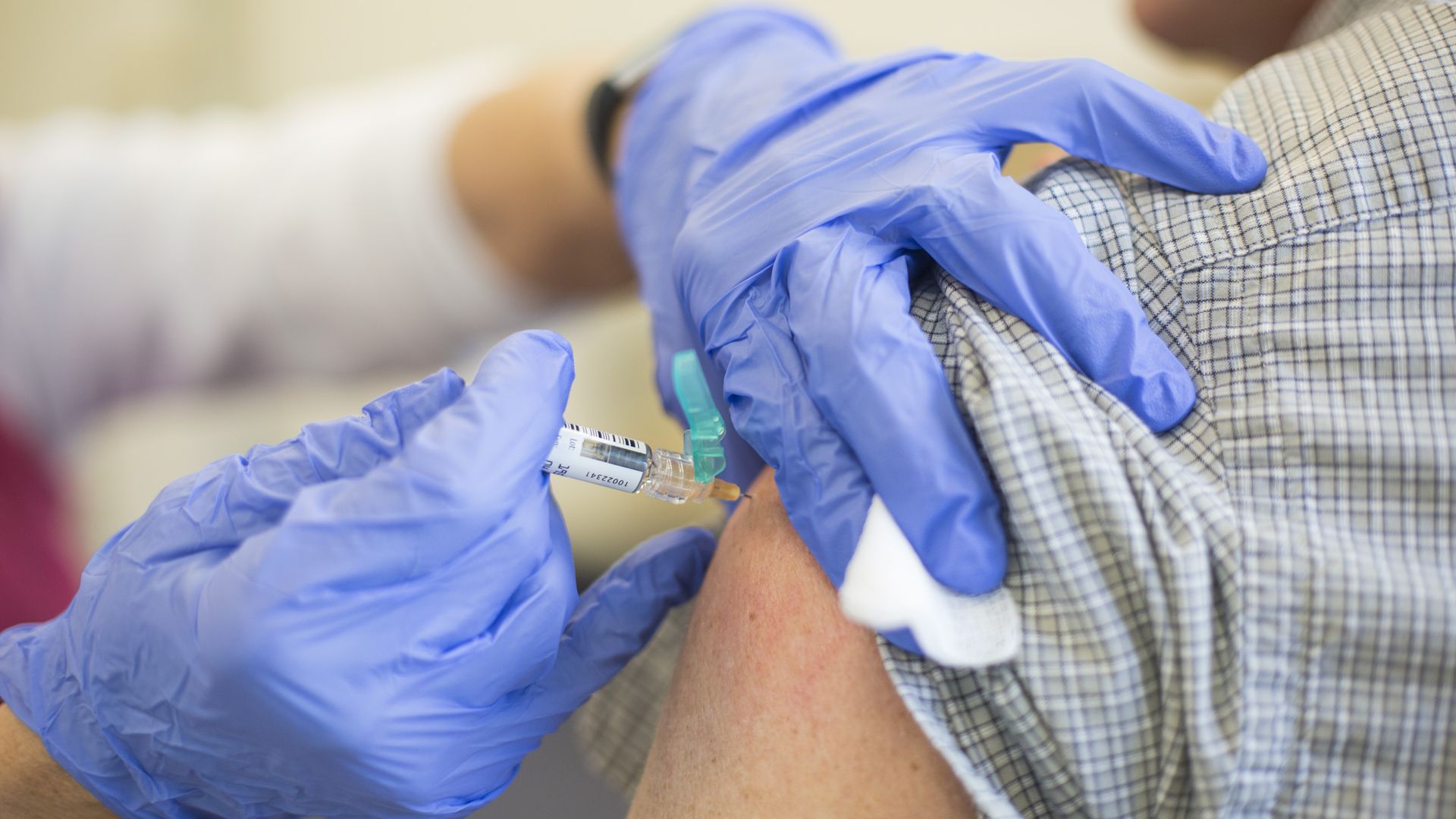 This flu season is shaping up to be a lot milder than last year's nightmare, and scientists attribute that in large part to a more effective vaccine.
The big picture: This year's flu shot is about 47% effective against the dominant strain of influenza, per NBC News. Last year's shot was 36% effective at this interim stage. The Centers for Disease Control and Prevention estimates that somewhere between 9,600 and 15,900 people have died from the flu since Oct. 1. That puts this flu season on pace to be a lot less deadly than last year's, when 80,000 people died.
Go deeper