Uber sues NYC over vehicle cap law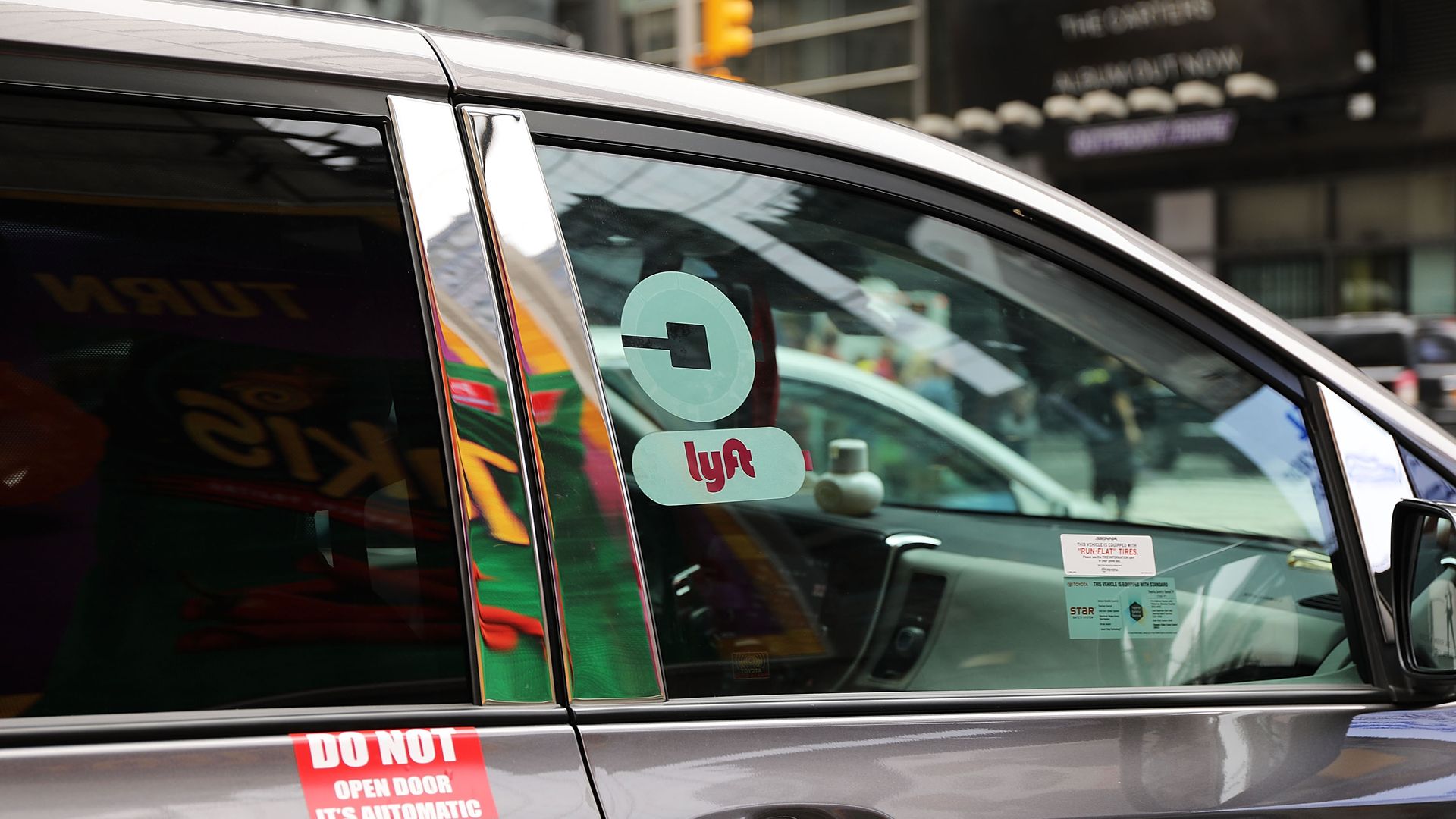 Uber has filed legal action against the city of New York over a law it passed last year capping the number of ride-hailing cars allowed on its street, fearing the city may make permanent the initial 12-month pause, according to court documents.
The big picture: Ride-hailing companies have aggressively pushed back against regulations. In 2015, New York Mayor Bill de Blasio tried to impose a cap, but dropped the plan after pushback from the companies (namely, Uber which created a publicity stunt in its mobile app as protest).
Uber's lawsuit stems from the mayor's comments three weeks ago on a radio show, during which he said that he wants to make the vehicle cap permanent instead of the agreed-upon 12 months to conduct a study of ride-hailing's impact on street congestion.
The law was passed in August 2018 as part of a package that included a minimum wage for drivers. Ride-hailing companies Lyft and Juno recently filed lawsuits against the city over the pay requirements, while Uber says it's supportive of the rule.
From an Uber spokesperson:
"The City Council's new law guarantees a living wage for drivers, and the administration should not have blocked New Yorkers from taking advantage of it by imposing a cap. We agree that fighting congestion is a priority, which is why we support the state's vision for congestion pricing, the only evidence-based plan to reduce traffic and fund mass transit."
Go deeper: NYC votes to cap ride-hailing cars and set minimum driver wage
Go deeper