Why Trump is declaring an emergency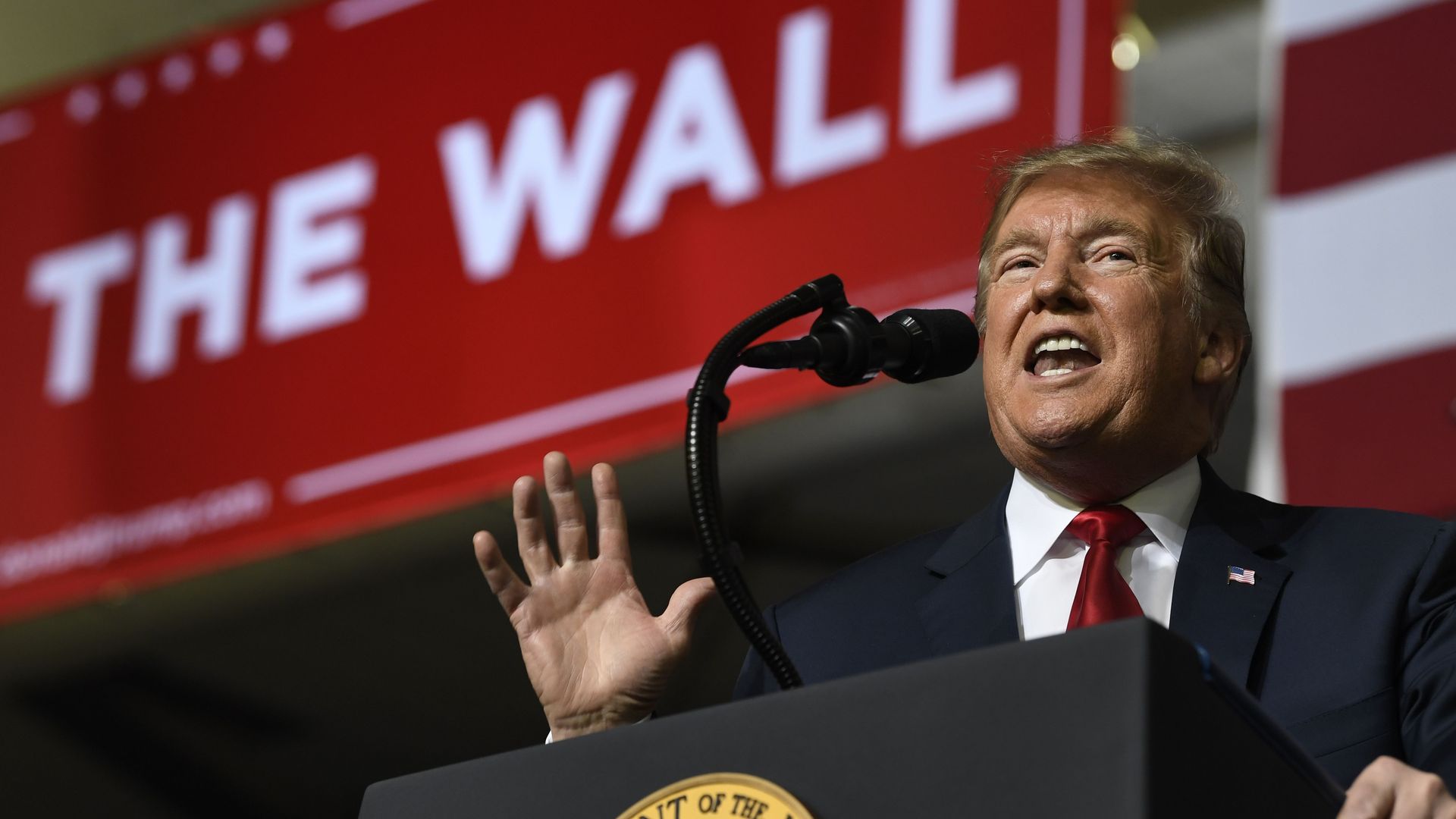 President Trump liked the idea of declaring a national emergency because it's the maximalist, most dramatic option.
Between the lines: Trump never gravitates towards complexity. And the reprogramming of funds to allow more wall spending, without declaring an emergency, would have been complicated to explain to voters.
The president is expected to declare a national emergency today when he appears in the Rose Garden at 10 a.m. for remarks on "the national security and humanitarian crisis on our southern border."
Examples of Trump's maximalist impulse include:
Building a "Great Wall" vs. the mix of security solutions recommended by border experts.
Repeated threats to kill all of NAFTA.
Calls for full, rather than gradual, withdrawals from Syria and Afghanistan.
Months in the making: Last summer, Trump told Mick Mulvaney — then White House budget director, now chief of staff — to find him money to pay for the wall without going to Congress.
The Office of Management and Budget has been sifting through obscure piles of money ever since, and was well-prepared for the emergency declaration.
The reason some staff pushed back against the emergency was that they knew it would result in immediate court action (it obviously still will), and because they knew the backlash it would spur on Capitol Hill.
Conservative lawyers close to the White House worried about the precedent it would set.
Be smart: Trump makes big decisions substantially through the lens of: "What can I sell to my people?"
Trump consistently thinks in terms of public relations: When people ask him what he achieved during the shutdown, he says he got the nation to focus on the border — and the media to talk about nothing but the border for a month.
Go deeper