Dueling summits underline divide between U.S. and allies on Iran
Vice President Mike Pence today called on America's European allies to exit the Iran deal and chastised them for what he called "an effort to break American sanctions against Iran's murderous revolutionary regime."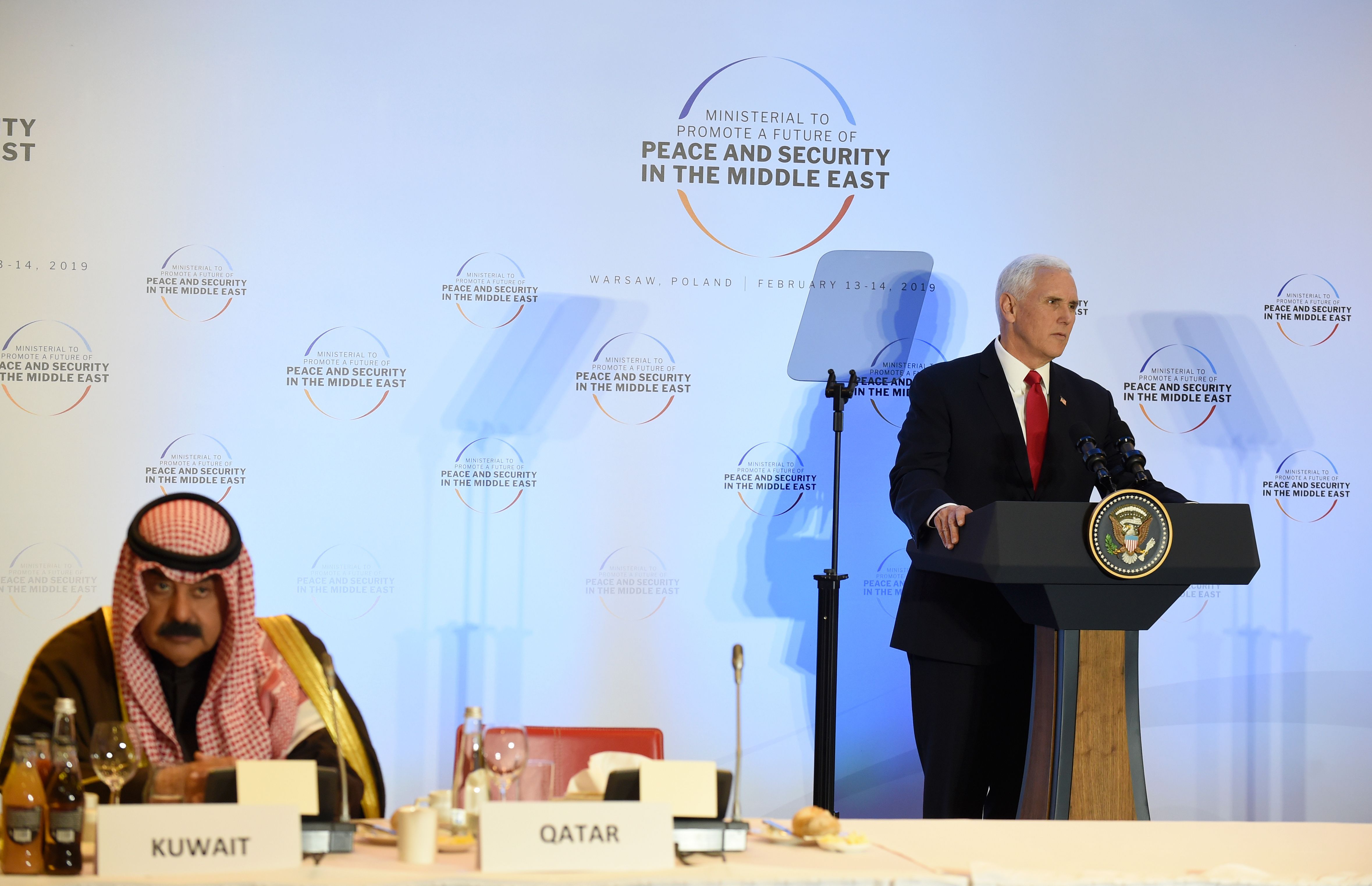 Speaking at a summit in Warsaw, Pence called the European special purpose vehicle established to circumvent U.S. sanctions "an ill-advised step that will only strengthen Iran, weaken the EU and create still more distance between Europe and the United States."
The U.K., Germany and France were represented, despite initial reluctance to travel to Poland for what was initially billed as an anti-Iran summit and then became something else — though it was never entirely clear what.
Secretary of State Mike Pompeo closed with a call for "more sanctions, more pressure on Iran." The Europeans clearly aren't on board. Iran, meanwhile, called the event a "desperate circus."
While the summit left many observers perplexed, one notable aspect was that Israel and several Arab countries were present — though the Palestinians were not.
Jared Kushner gave a presentation behind closed doors on the Trump administration's Middle East peace plan, which he said would be presented some time after Israel's April 9 elections.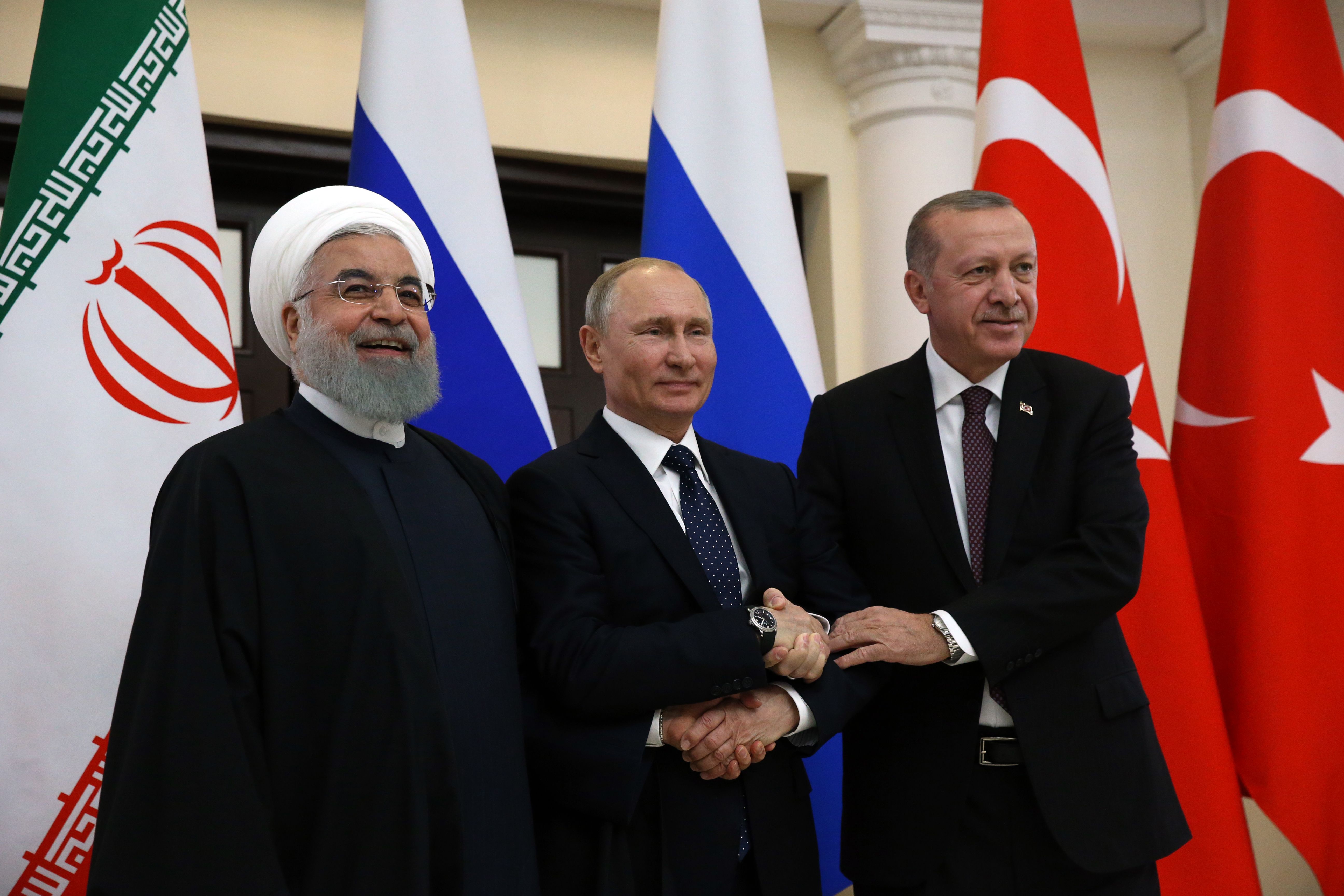 Turkey skipped the Warsaw gathering. Instead, President Recep Tayyip Erdogan attended a Syria summit in Sochi with Iran's Hassan Rouhani and Russia's Vladimir Putin.
Putin said the three leaders agreed U.S. withdrawal from Syria is "a positive step" and that Syrian government troops should fill the void left behind.
What to watch: "Almost five years after the militant group's lightning sweep across parts of Iraq and Syria, the Islamic State is surrounded on all sides and the SDF expects to declare victory within days," the Washington Post's Louisa Loveluck reports from Syria.
Go deeper