NFL, Google and Apple expand to new cities as Amazon kills New York HQ2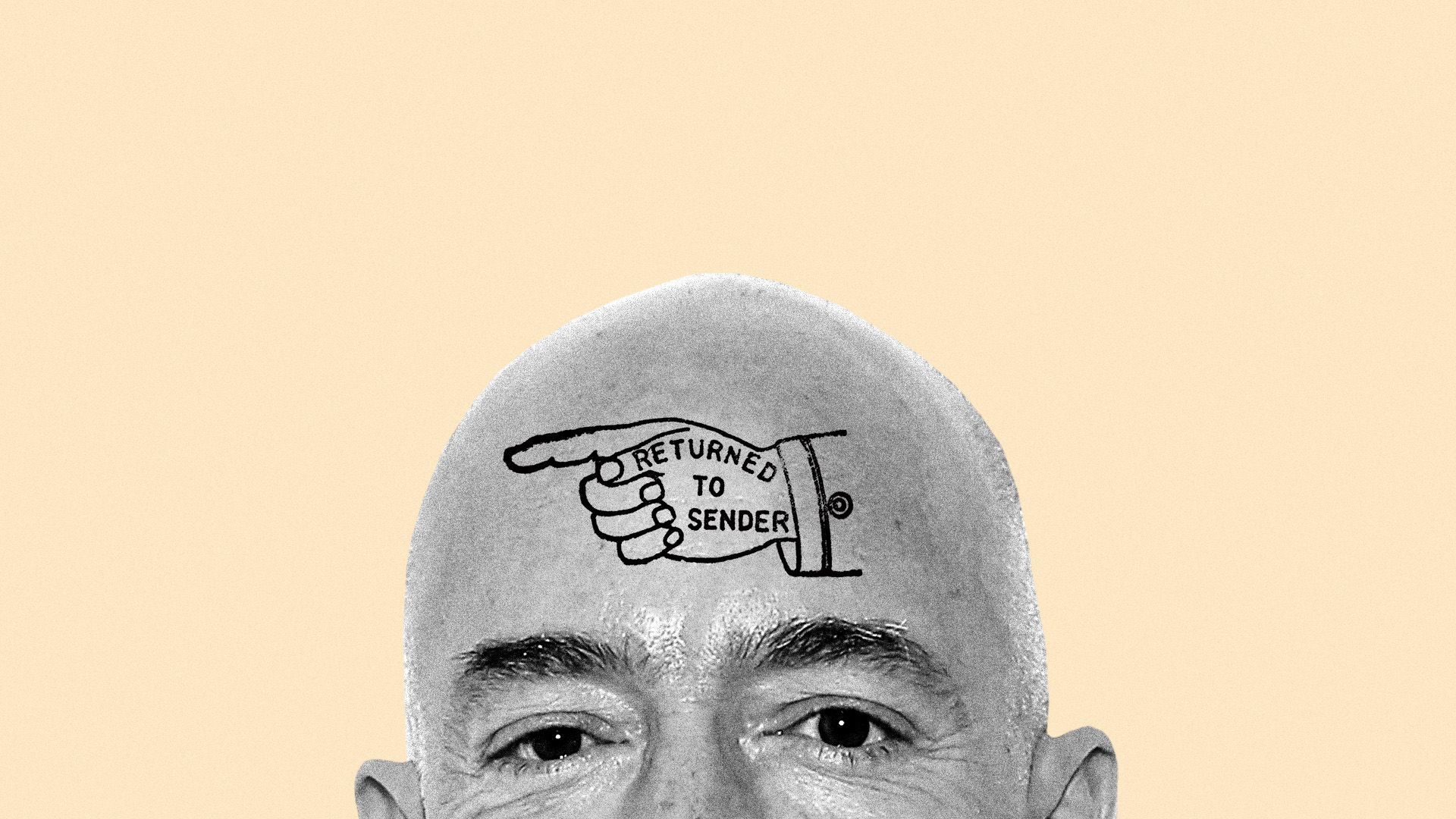 Amazon's Valentine's Day decision to break-up with New York before New York broke up with it looks to be the crescendo in a major sea change involving big companies and the municipalities they would like to call home.
Between the lines: As Axios' Erica Pandey reported this week, public outcry against spending taxpayer dollars to subsidize big companies is spreading. Where the trend has been perhaps most pronounced and unexpectedly so recently has been in the NFL.
The Los Angeles Rams' new $5 billion mixed-use stadium facility will be privately funded, and include an entertainment complex as well as a skilled jobs and apprenticeship component where 30% of positions are dedicated to local residents.
That's in stark contrast to the Atlanta Falcons, who got roughly $700 million from taxpayers to build Mercedes Benz Stadium, and the Minnesota Vikings, who secured nearly $500 million of public funding for U.S. Bank Stadium in deals signed earlier this decade.
Bonds used to finance professional sports stadiums cost U.S. taxpayers more than $3.7 billion between 2000 and 2014, a 2016 study by the Brookings Institution found.
The Oakland Raiders still haven't secured a location to play their home games next year, as politicians in Alameda County, Calif. have refused to let the Raiders play in the Oakland Coliseum after their lease expires.
The Washington football team was rebuffed earlier this week by Maryland Gov. Larry Hogan who said he was stopping his pursuit of building a stadium, at least "at this time." Washington's owner, Daniel Snyder, has attempted to secure competing offers from Washington D.C., Maryland and Virginia, much as Amazon did with its HQ2 search.
The bottom line: What may be most notable is the tech companies that have secured deals with cities for new buildings during the time Amazon has been mired in bad publicity for its fight over HQ2, Axios' Ina Fried notes.
Apple set up shop in Austin, pledging to invest $1 billion there.
It's also setting up new offices in Seattle, San Diego and the Los Angeles suburb of Culver City and expanding operations in Pittsburgh, New York, Boston, Portland, Oregon and Boulder, Colo.
Impact: No public search, minor tax breaks.
Google announced last year a major expansion in New York, spending $2.4 billion to acquire Chelsea Market and then, in December, announcing a further $1 billion investment.
The company announced it was spending $13 billion this year on data centers and offices throughout the U.S.
Impact: Lots of jobs in New York, no tax breaks.
Go deeper: When tax incentives for jobs go wrong
Go deeper