McCabe says 25th Amendment comments were "misrepresented"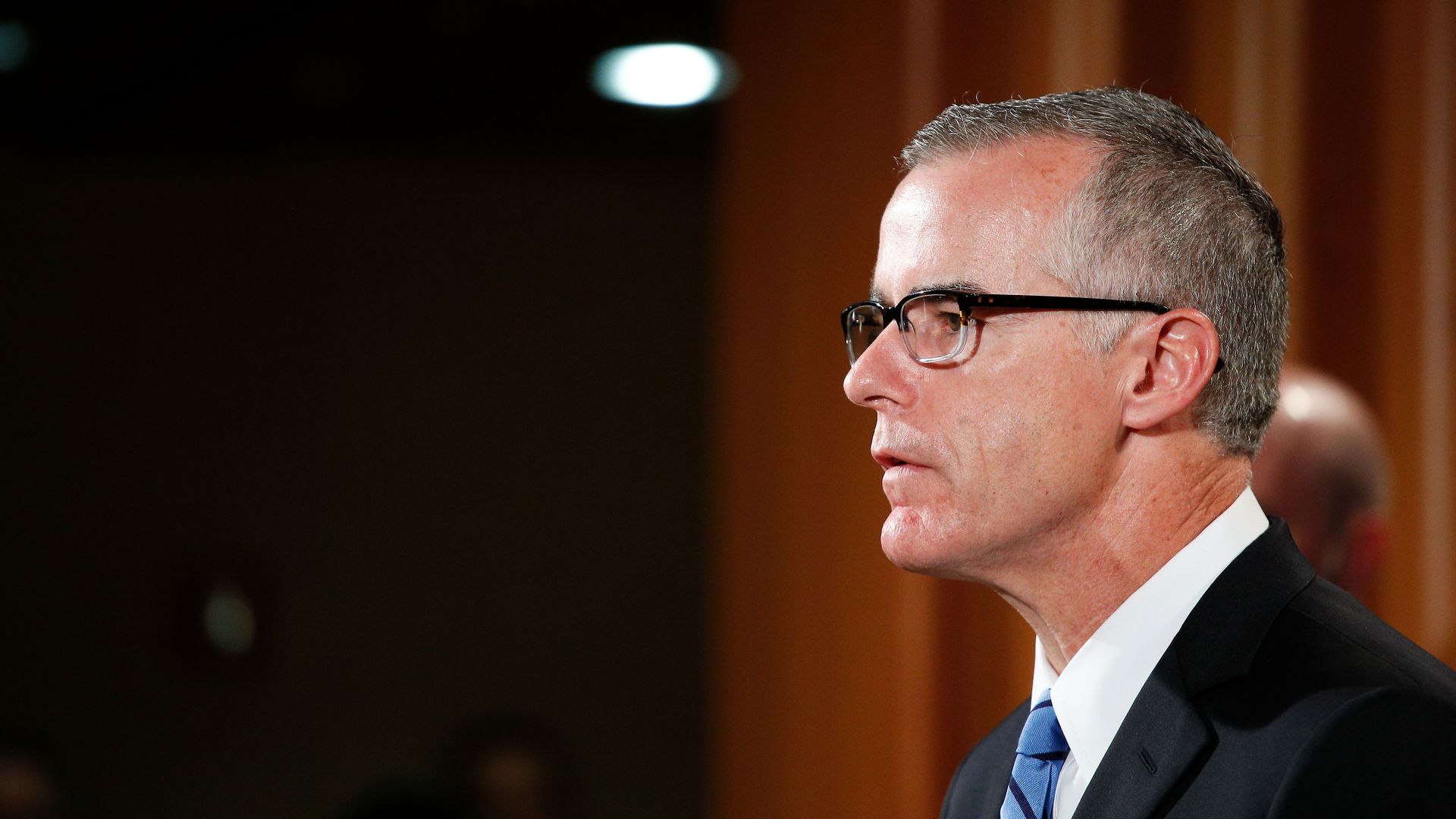 Andrew McCabe's spokeswoman released a statement on Friday claiming that the former FBI deputy director's comments about Justice Department discussions surrounding the use of the 25th amendment to remove President Trump "have been taken out of context and misrepresented."
"Certain statements made by Mr. McCabe, in interviews associated with the release of his book, have been taken out of context and misrepresented. To clarify, at no time did Mr. McCabe participate in any extended discussions about the use of the 25th Amendment, nor is he aware of any such discussions. He was present and participated in a discussion that included a comment by Deputy Attorney General Rod Rosenstein regarding the 25th Amendment. This anecdote was not included in 'The Threat,' Mr. McCabe merely confirmed a discussion that was initially reported elsewhere."
The backdrop: McCabe reportedly told "60 Minutes'" Scott Pelley that officials at the Justice Department discussed bringing together a majority of Trump's Cabinet to attempt to remove the president from office. A spokesperson for Rosenstein dismissed McCabe's characterization as "inaccurate and factually incorrect: "[B]ased on his personal dealings with the president, there is no basis to invoke the 25th Amendment, nor was the DAG in a position to consider invoking the 25th Amendment."
Go deeper: Former FBI deputy director punches back at Trump in new book
Go deeper