What they're saying: Republicans push back on Trump's emergency declaration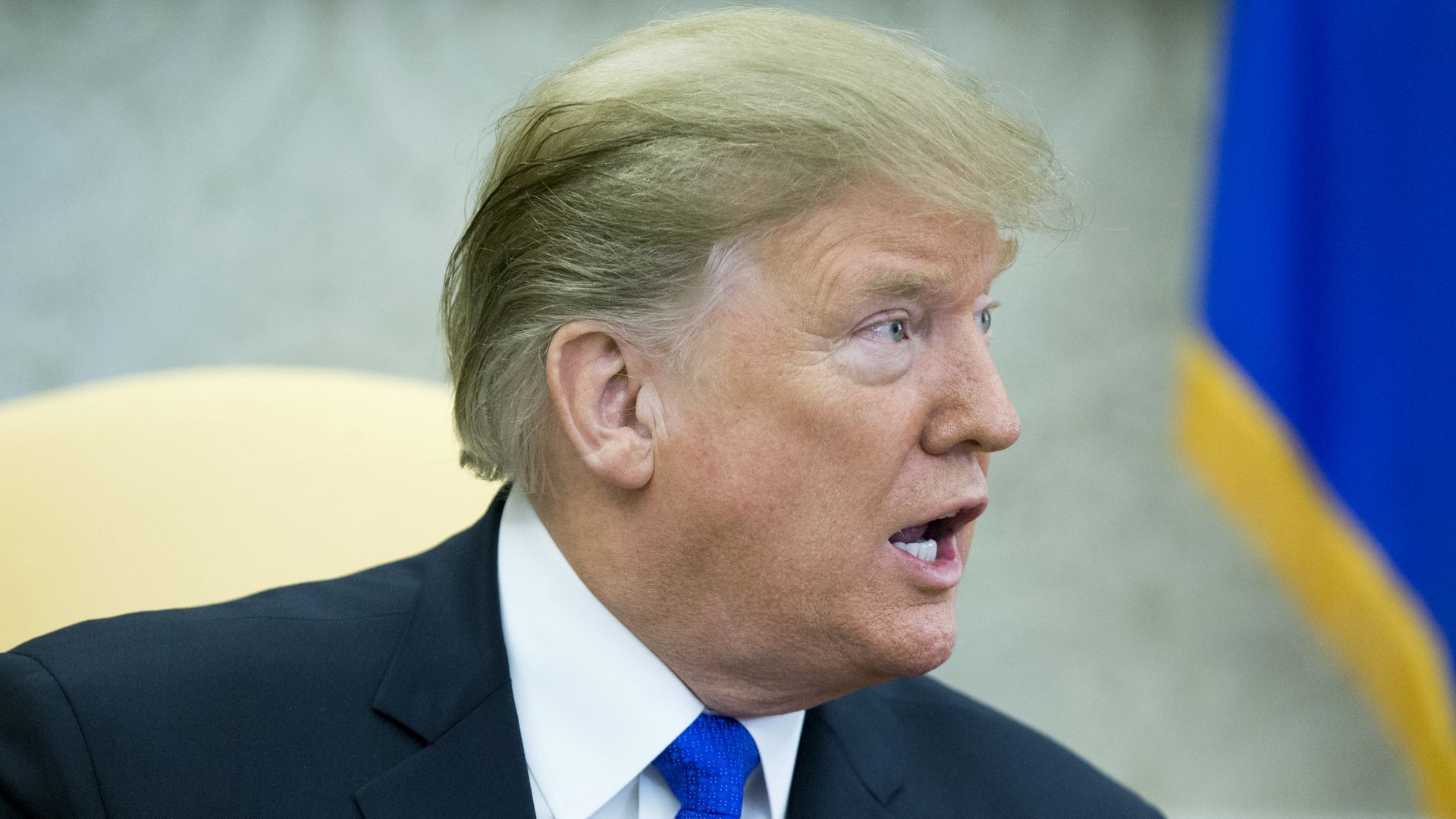 The announcement that President Trump plans to declare a national emergency at the same time that he'll sign a bipartisan border security bill has prompted backlash from both Republicans and Democrats, with many believing the decision will set a dangerous precedent for future administrations.
What they're saying: In a press conference following Senate Majority Leader Mitch McConnell's announcement, House Speaker Nancy Pelosi said she may file a legal challenge in response to Trump's emergency declaration. She added: "You want to talk about a national emergency? Let's talk about today. The one-year anniversary of another manifestation of the epidemic of gun violence in America. That's a national emergency. Why don't you declare that emergency, Mr. President?"
House Freedom Caucus Chairman Mark Meadows (R-N.C.): "Democrats' refusal to negotiate has rendered Congress inept at doing its job to protect Americans. At this point POTUS is absolutely right to use constitutional executive action authority to build the wall and secure our border. This is a national emergency. I fully support him."
Sen. Lisa Murkowski (R-Alaska): "I don't think this is a matter that should be declared a national emergency. We as legislators are trying to address the president's priority. What we're voting on now is perhaps an imperfect solution, but it's one we could get consensus on."
Sen. Pat Toomey (R-Pa.): "I never thought that was a good idea. I still don't. My view is that this is better to be resolved through the legislative process."
Go deeper