A slice of the health care industry is disappointing Wall Street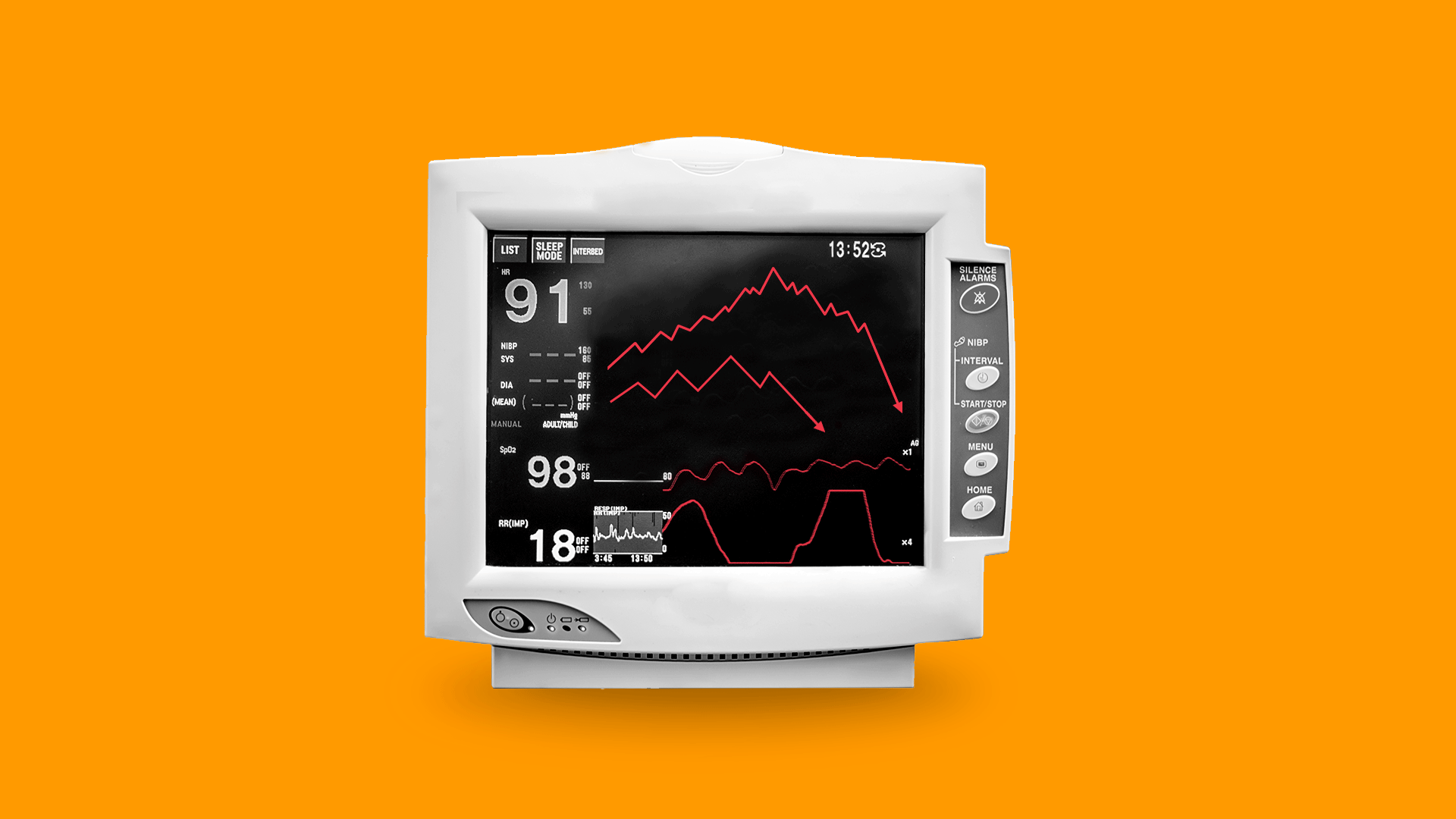 Medical device and equipment makers are nearly 5 times more likely to have lowered first-quarter profit expectations for this year than the rest of the S&P 500.
By the numbers: Of the 26 health care device and equipment makers in the S&P 500, 11 missed Wall Street's expectations for 2019 guidance, according to FactSet.
The sector only accounts for 5% of the S&P 500, yet they represent 20% of all companies that gave downbeat forecasts — second only to tech.
The big picture: Many of these companies, which sell products that help keep people alive like heart valves, IV bags and dental equipment, make sizable portions of their revenues abroad.
Six of the 11 companies that missed on guidance make at least 50% of their revenue abroad.
For example, Waters, which makes laboratory software and equipment, booked 80% of last year's sales outside of the U.S.
What they're saying: As fears of an earnings recession this year stir, these executives are blaming the strong U.S. dollar for less-than-expected profits in upcoming quarters.
"I know the world worries about the volatility of [emerging] markets and the reliability of those markets, and in particular, currency. And we're all going to live with currency if we're a multinational company, and I don't think we're any different." — Miles White, Abbott Labs CEO
"As you see the dollar continue to strengthen, not only against the euro ... But it's pretty much against every other currency around the world. And so that's a little bit worse." — Chris Reidy, CFO of BD
Be smart: A guide-down of one quarter's worth of earnings doesn't change the necessity, market power or overall profitability of these companies. It reflects some of the volatility that comes with selling medical products in other, more regulated health care systems overseas.
Editor's note: This piece was clarified to show that these companies had lower 2019 first-quarter guidance than analysts expected.
Go deeper