Congress passes spending bill ahead of Trump's emergency declaration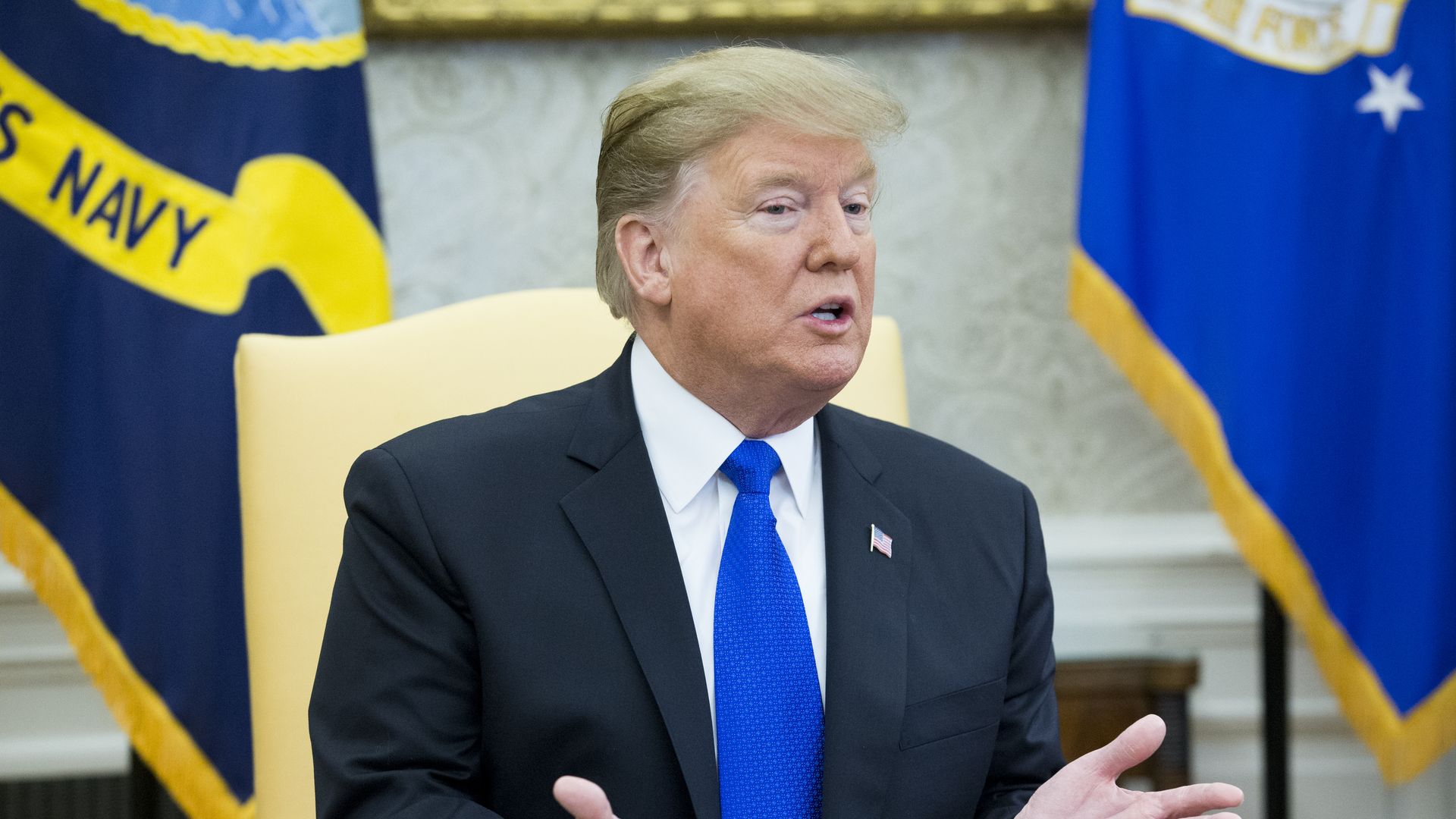 The White House confirmed Thursday that President Trump intends to sign the bipartisan spending bill agreed to by Congress, and — at the same time — declare a national emergency in order to get additional funding for his border wall.
The state of play: The Senate (83-16) and the House (300-128) both passed the bill on Thursday. Trump is expected to sign it and declare a national emergency on Friday morning.
Why it matters: Trump's decision to invoke his emergency powers is sure to anger both Democrats and some Republicans because of the precedent it could set for future administrations. It's also likely to be met with several legal challenges, including one from House Speaker Nancy Pelosi, who said after the announcement that it's one option Democrats will consider.
"President Trump will sign the government funding bill, and as he has stated before, he will also take other executive action — including a national emergency — to ensure we stop the national security and humanitarian crisis at the border. The President is once again delivering on his promise to build the wall, protect the border, and secure our great country."
— Sarah Sanders
Go deeper: Republicans push back on Trump's emergency declaration
Go deeper