House Judiciary advances first gun control legislation in decades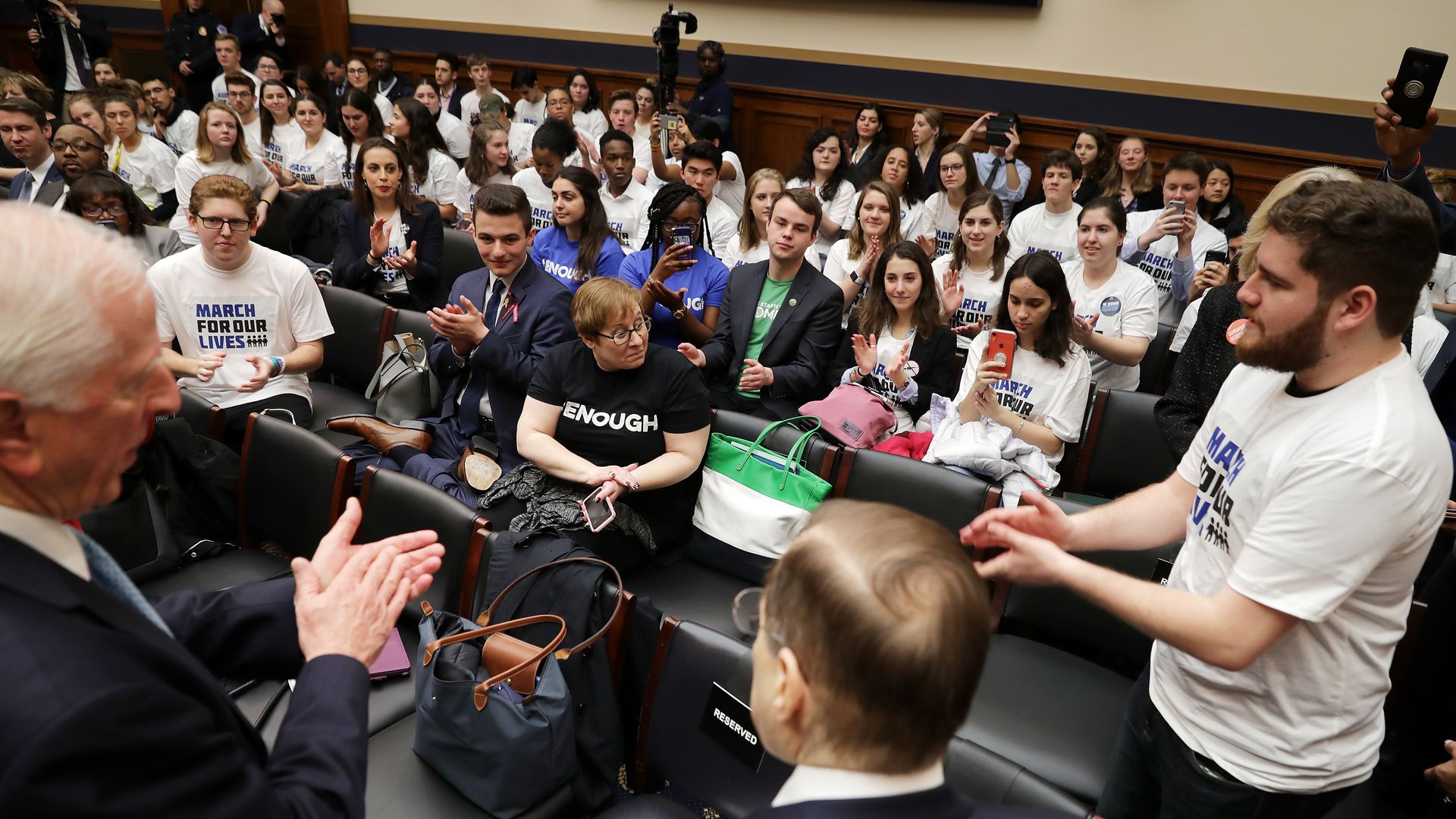 The House Judiciary Committee late Wednesday voted along party lines to advanced legislation that requires background checks for all gun purchases and transfers.
Why it matters: The vote comes on the eve of the first anniversary of the Parkland school shooting, America's deadliest mass shooting, and is the first major gun violence prevention measure to pass the panel in several decades. The bill heads to the House floor, but has virtually no chance of passing in the Republican-controlled Senate.
Go deeper