Hakeem Jeffries: Passing an infrastructure package is possible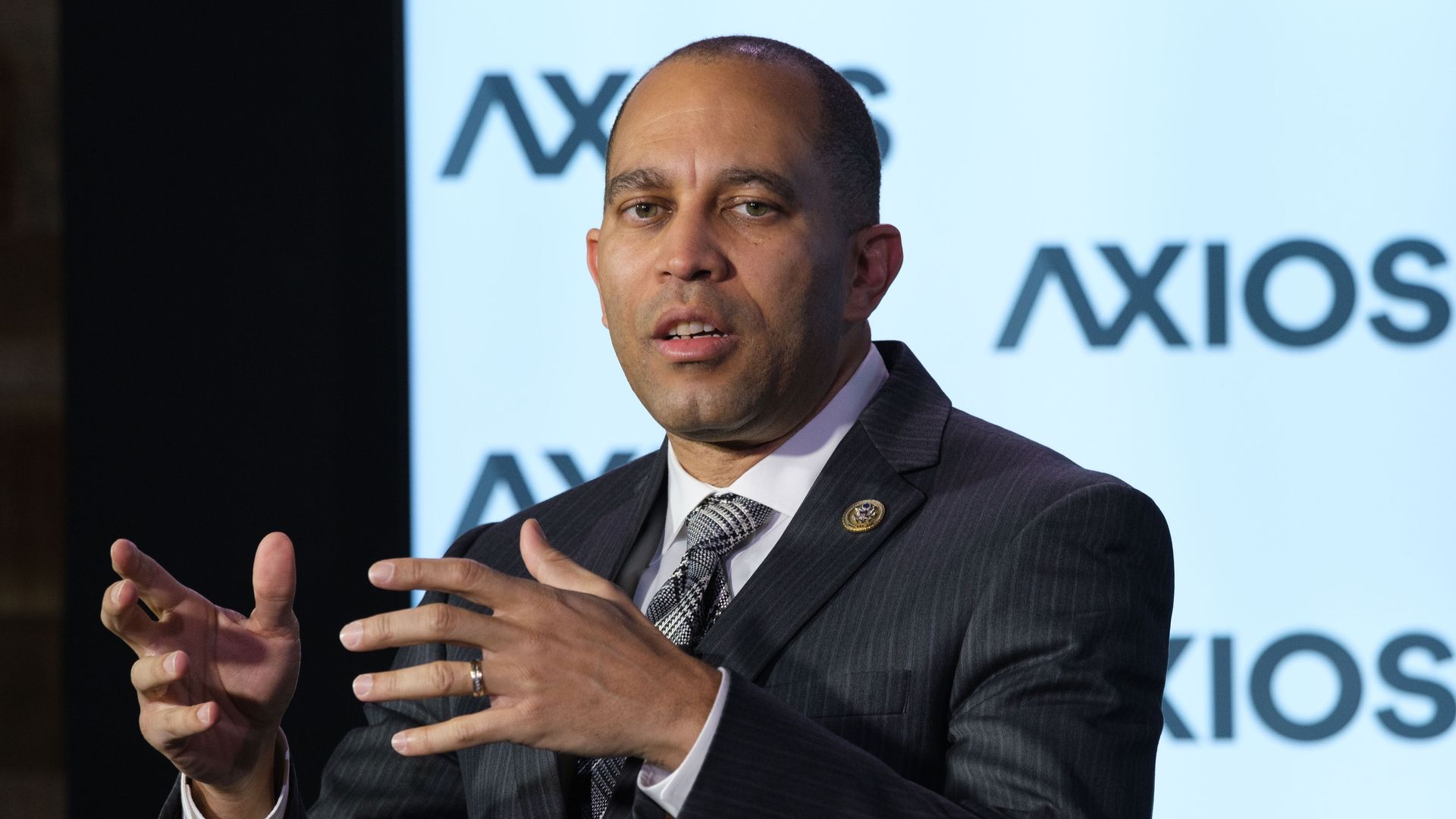 House Democratic Caucus Chairman Hakeem Jeffries (N.Y.). told Axios' Mike Allen at an Axios News Shapers event on Thursday that he thinks passing a roughly trillion-dollar bipartisan infrastructure package is possible for Congress.
Driving the news: His confidence on infrastructure stems from the fact that President Trump was able to get behind a bipartisan criminal justice reform bill last year. He added he thinks it's possible to accomplish something similar with "health care and pre-existing conditions."
Other highlights:
Green New Deal: Jeffries expects that the wording of the Green New Deal may be tightened up in the House.
Mueller investigation: "Increasingly there appears to be a triangular relationship between the Trump campaign, Wikileaks, and Russian spies. ... Bob Mueller is going to have to continue his investigation … but what is becoming clear is that we know that the top official of the Trump campaign — Paul Manafort — we know he's a crook, we know he's a liar, it appears he may have been a Russian asset — whether that was witting or unwitting. I think Bob Mueller is going to figure it out."
Go deeper: The candidates running for high-stakes House leadership seats
Go deeper