Democrats are divided on how to tackle the ACA lawsuit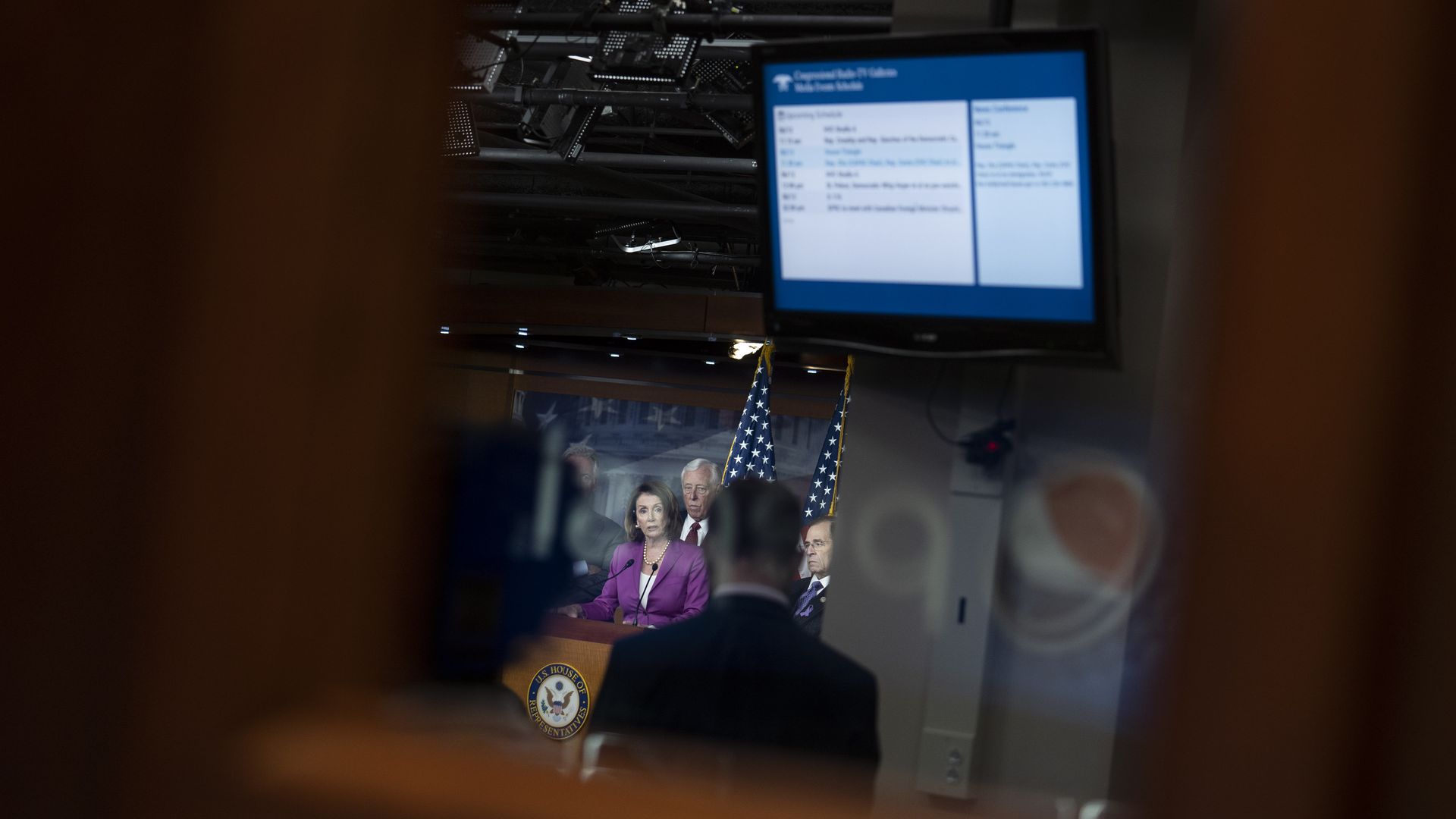 Congress could easily get rid of the GOP lawsuit that threatens the entire Affordable Care Act — if Democrats want to force the issue. But two of the smartest pro-ACA legal experts are divided over whether that's a good strategy.
Refresher: The lawsuit, filed by Republican attorneys general, argues that the ACA's individual mandate is invalid because Congress has zeroed out the penalty for not having insurance — and the penalty, not the mandate it was enforcing, is what the Supreme Court upheld in 2012. A great many legal experts consider the GOP's argument a long shot, but it won the first round of legal proceedings.
There's an easy fix: Just repeal the mandate. It's not in effect, and realistically, Democrats are unlikely to ever raise the penalty back above $0.
What they're saying:
Go for it, says University of Michigan law professor Nick Bagley. At best, Democrats would neutralize a lawsuit that could undo the ACA. At worst, they'd be putting Republicans on the record about the future of protections for people with pre-existing conditions.
Not so fast, argues Washington & Lee's Tim Jost. He's afraid that if Democrats attempted such a fix but failed, conservative judges could take it as a tacit admission that there's a problem, and use that as a pretext to strike down the ACA.
Go deeper: Andrew Sprung, one of the Internet's best ACA resources, spoke to both Bagley and Jost and has a good roundup about all this on his blog.
Go deeper