A certificate of authenticity against deepfakes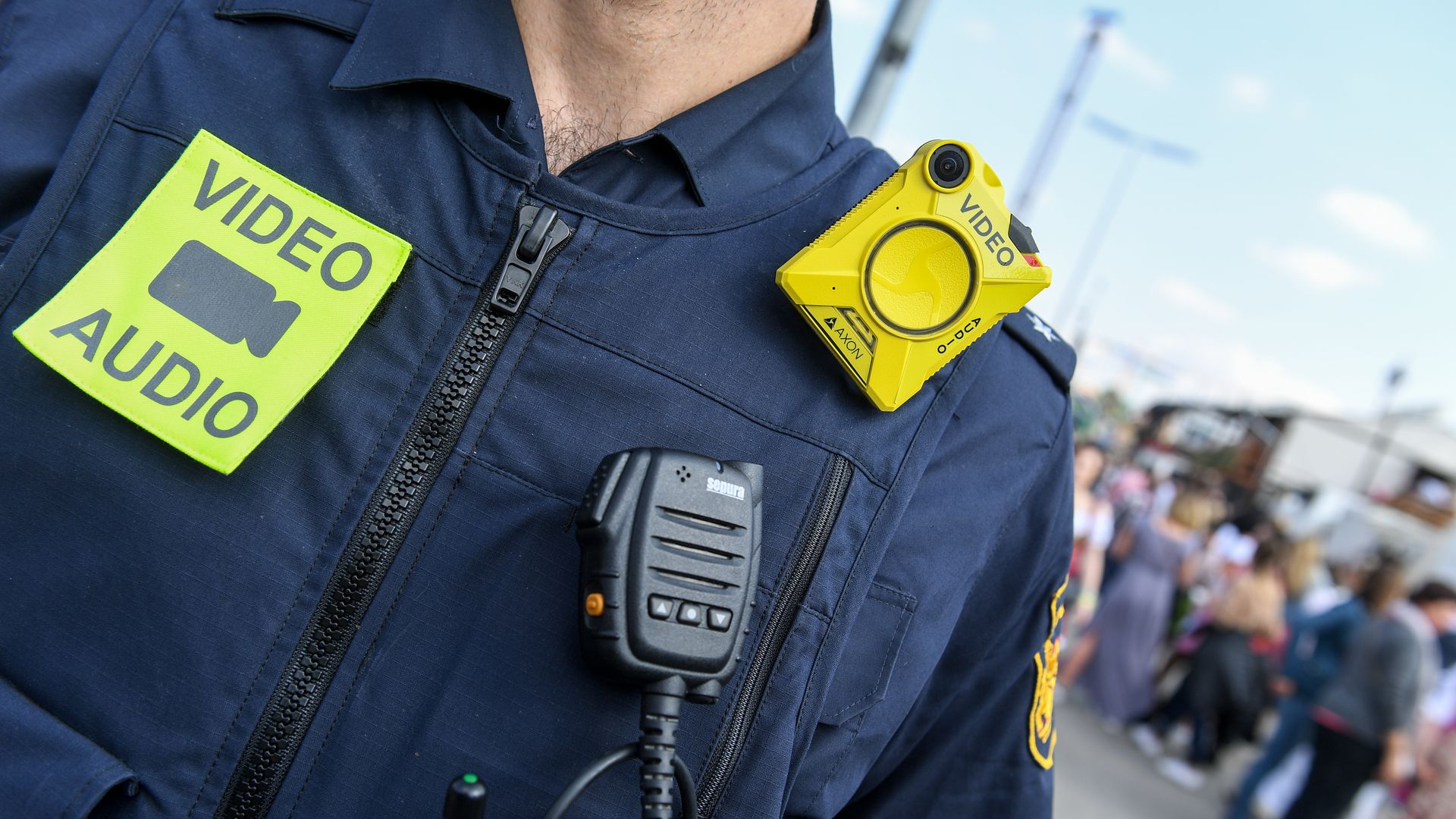 Every weapon is on the table in the war against democracy-disrupting deepfakes — from technology to detect the AI-altered videos and audio to legislation that would punish creating and distributing them.
The big problem is that these solutions don't work yet. So a third approach is gaining traction: developing a way to verify that a video hasn't been altered.
The big picture: The bet is that authenticating videos — tracing them back to their source, like an expensive diamond — is a better solution than trying to sniff out forgeries after they've already been made, which is extremely hard.
Amber Video, a San Francisco startup, creates a breadcrumb trail that begins the moment a video is recorded.
It uploads a unique fingerprint corresponding to each video and saves it on a blockchain, so that viewers can later check to make sure it hasn't been tampered with.
We've also reported on Truepic, a startup that takes a similar approach.
What's going on: On Monday, Amber CEO Shamir Allibhai presented his company's technology during a meeting of the foremost deepfake warriors at the Defense Advanced Research Projects Agency. There, he pitched video authentication for body cameras.
Amber Video recently brought on security researcher Josh Mitchell, who demonstrated last summer that that some bodycams can be hacked and their video altered.
To prevent this, Amber software — if installed on a camera — continuously uploads information called a "hash" to a blockchain. The hash can later be used to make sure that what's being played back is the very same video that was recorded.
The big challenge is getting bodycam manufacturers to install this software on their equipment. Allibhai says he's in talks with several companies, but none have committed as yet.
The bottom line: For now, deepfakes aren't the biggest worry for bodycams. They still take a while to make, and they're not quite good enough to escape close scrutiny. But nearly every expert agrees that's not going to be the case for long.
"We'll see a [police] video that's highly controversial in some way … and it's going to take 10 minutes before people start raising questions about whether it's been manipulated."
— Jay Stanley, ACLU
Go deeper