Big Pharma protections trip up Trump's NAFTA replacement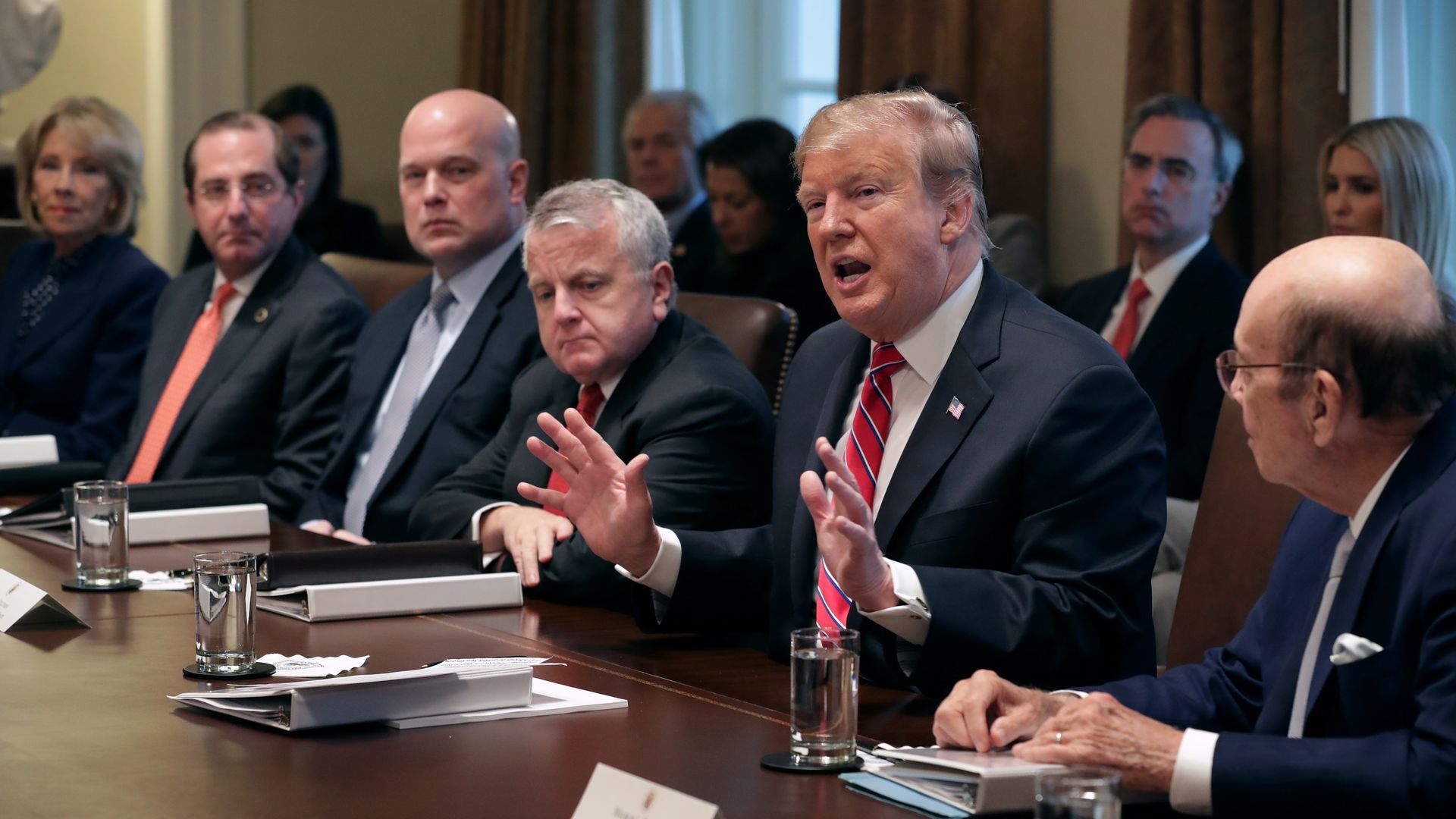 Prescription drugs may be the latest snag for President Trump's proposed NAFTA replacement.
The big picture: Trump's deal, known as USMCA, already faces an uncertain fate in the Democratic-controlled House, as my colleague Jonathan Swan reported earlier this week. And now Democrats are homing in on the deal's protections for biologic drugs, according to the Associated Press.
What they're saying: "This is an outrageous giveaway to Big Pharma," Rep. Rosa DeLauro (D-Conn.) told AP.
Rep. Earl Blumenauer (D-Ore.), who chairs the Ways and Means trade subcommittee, said he didn't think the agreement could pass his subcommittee without changes to the biologics provisions.
Details: The U.S. guarantees 12 years of market exclusivity to new biologic drugs, before cheaper quasi-generic competitors known as biosimilars can come to market.
The USMCA would require Canada and Mexico to guarantee 10 years of exclusivity for biologics. Both countries offer less than that today.
"By including 10 years in a treaty, we are locking ourselves in to a higher level of monopoly protection for drugs that are already taking in billions of dollars a year," Jeffrey Francer, the general counsel for a group representing generics, told AP.
The other side: Generous exclusivity periods are designed to help drugmakers recoup the cost of developing a new drug, including the cost of failed products, and biologics are particularly complex (which is why they are particularly expensive).
The bottom line: The negotiations over USMCA are dynamic and cover a lot of ground. Biologics may not sink the agreement. And the White House is hoping to peel off moderate Democrats, not necessarily the Rosa DeLauros of the world.
But for Democrats to be folding one of their strongest issues into this debate can't be a good sign.
Go deeper: Troubles ahead for Trump's NAFTA replacement
Go deeper