Jack Dorsey defends Twitter — on Twitter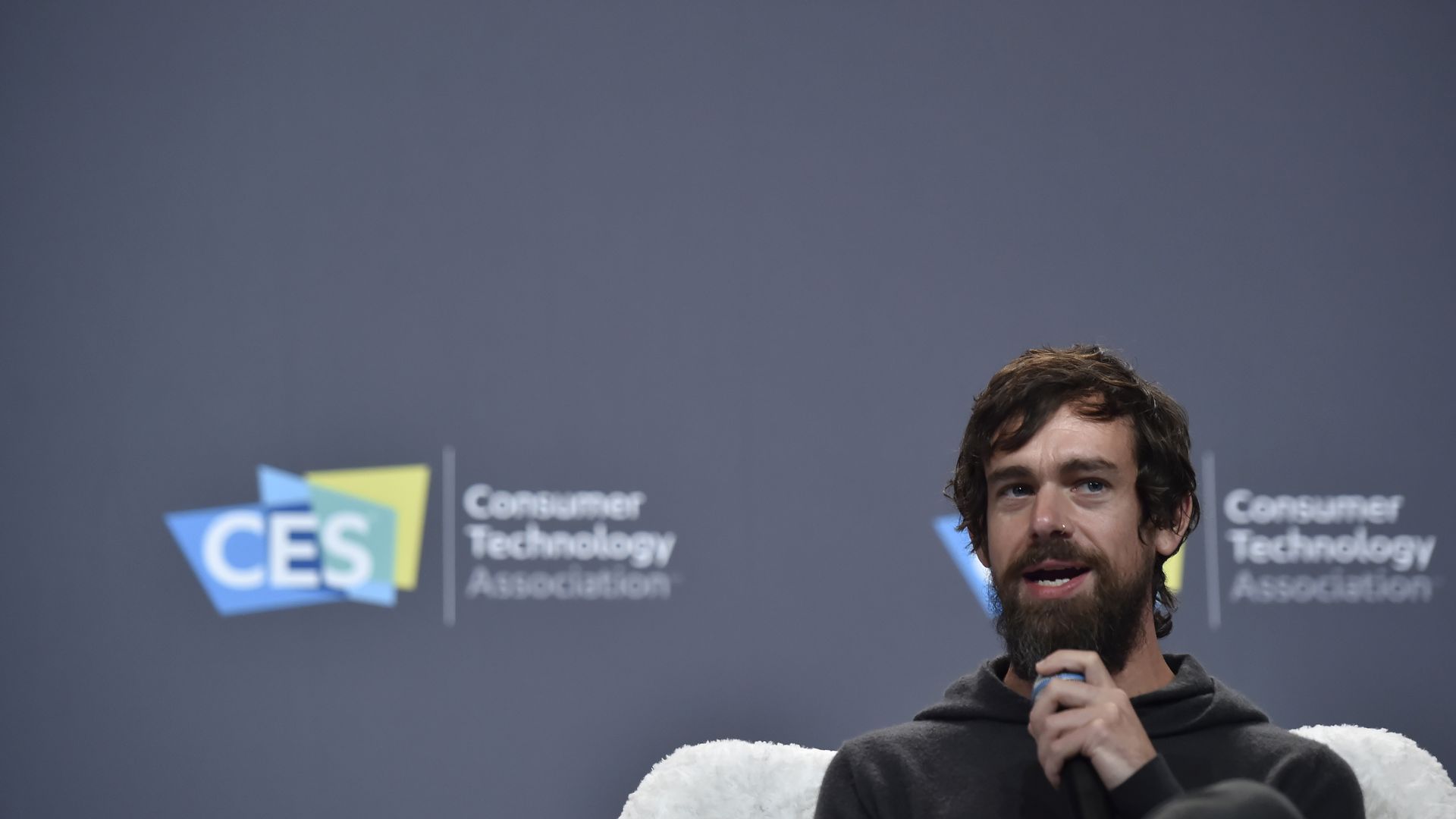 Twitter CEO Jack Dorsey gives himself a "C" grade for taking "responsibility," which was one of the most specific answers he gave during a live Twitter Q&A with journalist Kara Swisher on Tuesday.
Why it matters: Twitter remains an obsession for many journalists and one resident of 1600 Pennsylvania Ave., but many users have grown deeply unhappy with the prevalence of harassment and abuse in many conversations, along with the company's seemingly inconsistent enforcement of its own community rules.
Highlights from Dorsey's discussion with Swisher:
Twitter's top priorities: "In the past I think we were trying to do too much. We're better at prioritizing by impact now. Believe the #1 thing we should focus on is someone's physical safety first. ... Doxxing is a good example which threatens physical safety. So does coordinate harassment campaigns."
Users leaving Twitter: "I want people to walk away from Twitter feeling like they learned something and feeling empowered to some degree. It depresses me when that's not the general vibe, and inspires me to figure it out. ... I also don't feel good about how Twitter tends to incentivize outrage, fast takes, short-term thinking, echo chambers, and fragmented conversation."
Suspending President Trump or other newsworthy public figures: "We hold all accounts to the same terms of service. The most controversial aspect of our TOS is the newsworthy/public interest clause, the 'protection' you mention. That doesn't extend to all public figures by default, but does speak to global leaders and seeing how they think. ... I don't believe our service or business is dependent on any one account or person."
On 2016 rumors of selling the company: "We ultimately decided we were better off independent. And I'm happy we did. We've made a lot of progress since that point. And we got a lot more focused. Definitely love the idea of opening more to 3rd parties. Not sure what that looks like yet. Twitter is close to a protocol."
On not having a No. 2 executive at Twitter: "I think it's better to spread that responsibility across multiple people. It creates less dependencies and the company gets more options around future leadership."
Yes, but: More than anything, Dorsey and Swisher's conversation highlighted how poorly suited Twitter's design is to this type of interaction.
More than once, Swisher had to create new threads, and observers' ability to interrupt the conversation made it even harder to follow their back-and-forth.
Recode's Kurt Wagner dives deeper into this.
Go deeper