House Democrats continue their election security push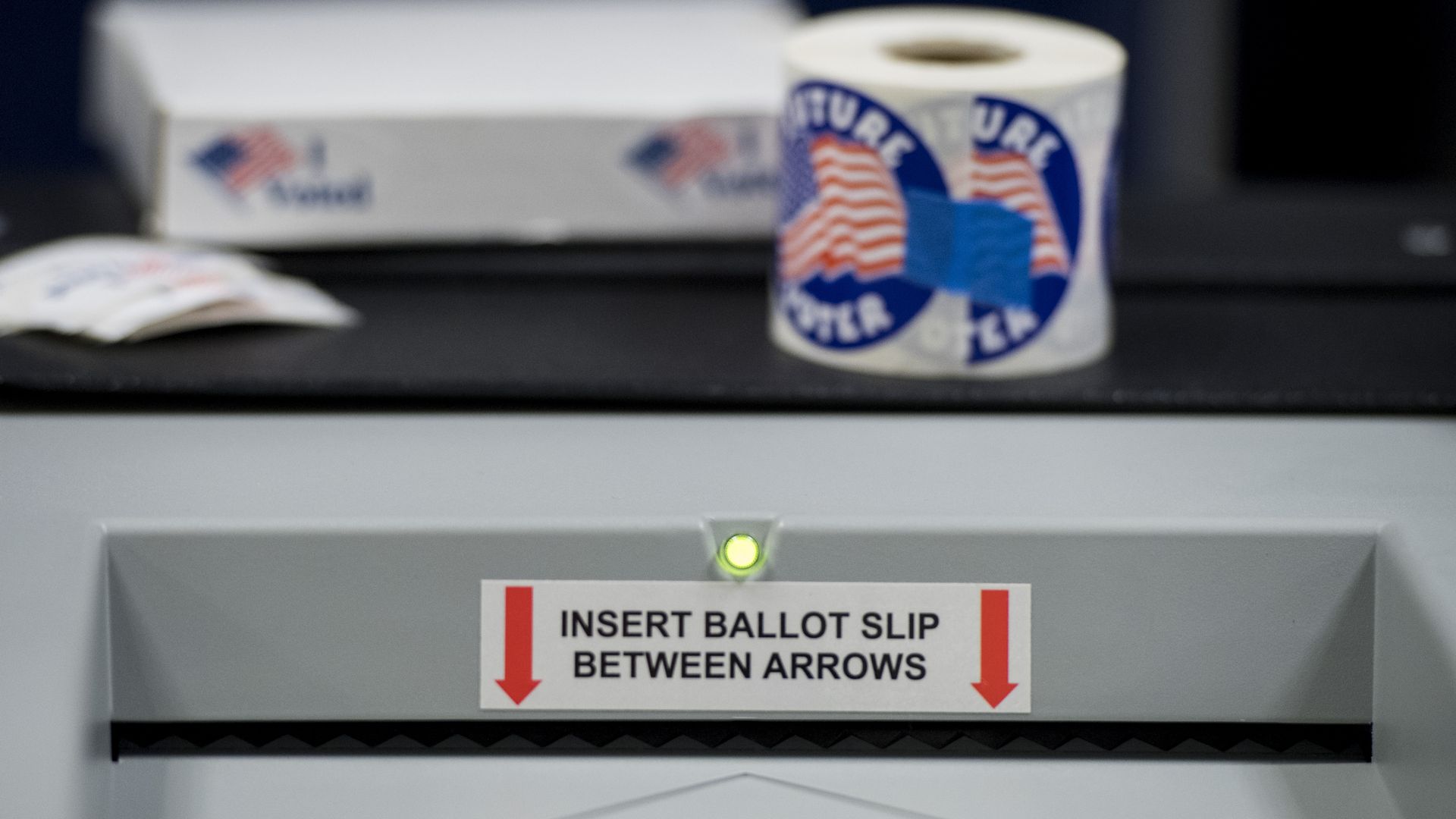 The House Homeland Security Committee has finished the first of two panels of election cybersecurity hearings Wednesday, a sign of the Democratic majority's priorities.
Why it matters: While a Republican Senate had been on board with providing new election security funding to the states during the last Congress, the Republican majority in the House had thwarted that push.
"This hearing is long overdue," noted Homeland chair Bennie Thompson (D-Miss.) in his opening remarks.
Details: The hearings are intended in part to bolster House Resolution 1, the sweeping anti-corruption bill that contains several election security provisions, including funding and formalizing strategy.
Republicans view the provisions as too broad.
"I hope that when H.R. 1 stalls in the Senate, which it will, we revisit the issue of election security in a bipartisan manner," said Rep. Mike Rogers, (R-Ala.), the ranking member of the committee.
Rogers questioned the value of increasing spending on security, given that it would be difficult to spend the money before the next round of primaries.
Be smart: Voting machines are indeed hackable, but election security touches on deep issues of distrust between states and the federal government. States control elections, including election machine purchases, and both Congress and federal agencies have struggled in the past to convince the states that even voluntary help from the national government does not amount to a government takeover.
That relationship is improving, said the director of Homeland Security's Cybersecurity and Infrastructure Security Agency, Christopher Krebs. "Right now that relationship is strong and getting stronger."
Krebs and Thomas Hicks, commissioner of the Election Assistance Commission, emphasized that upgrading infrastructure to increase the audit-ability of elections — from registration through voting — is a current key priority.
The bottom line: It may be time for a more forceful hand by the federal government, witness Jake Braun, CEO of Cambridge Global Advisors, told Axios before the afternoon hearing.
"The best model might be MADD [Mothers Against Drunk Driving]," he said. "States didn't raise all their blood alcohol level laws until Congress withheld funding from the Department of Transportation."
Go deeper: House Democrats' first bill has an eye on election security
Go deeper