Report: Disagreements remain on Congress' border security deal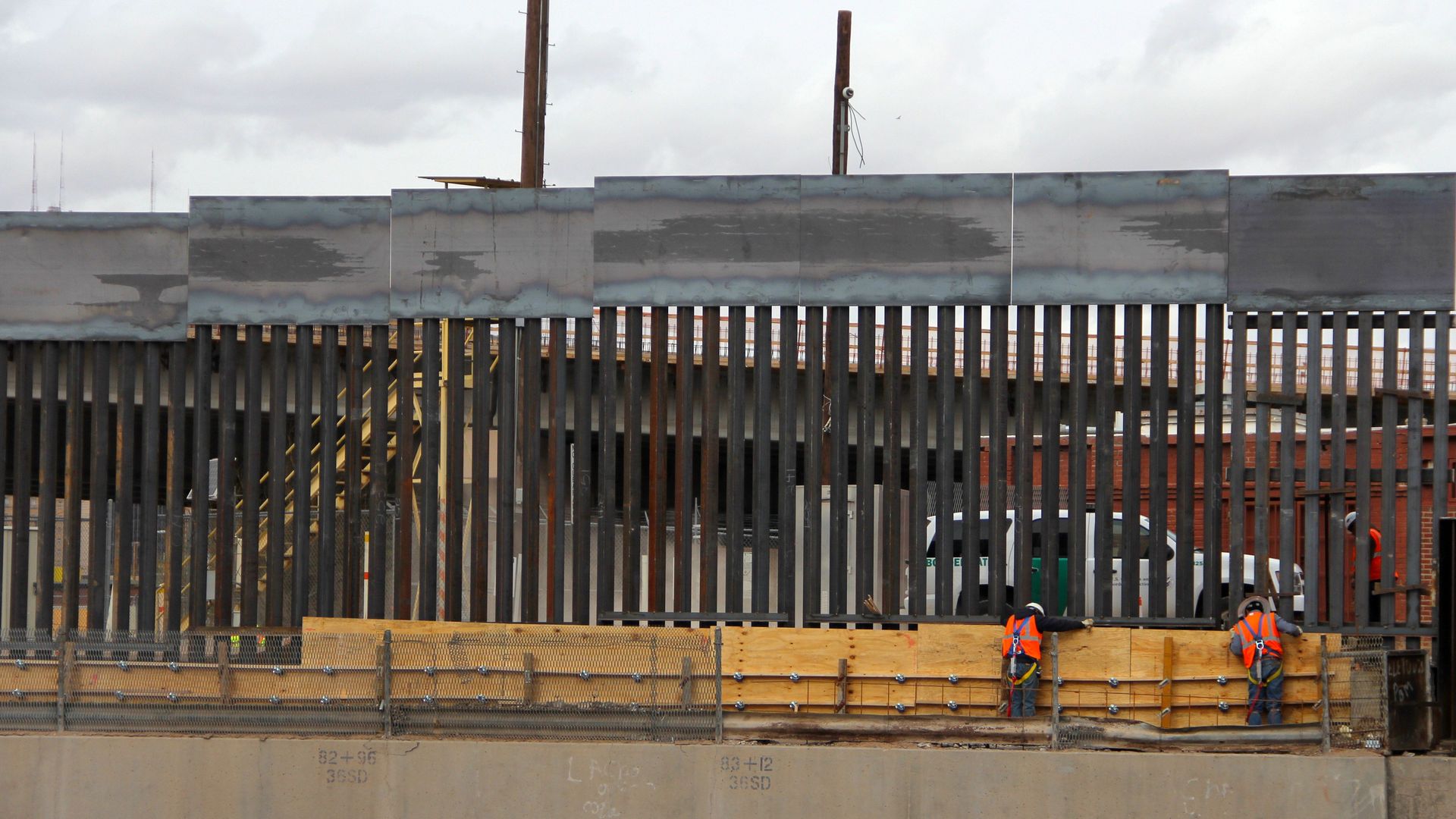 With two days left before the start of another partial government shutdown, there are still disagreements between congressional Republicans and Democrats on some of the specifics of their border security deal that was announced earlier this week, Politico Playbook reports.
Reality check: The two sides are still working out the exact language that would grant $1.375 billion to fund President Trump's border wall — as well as wrangling disputes on back pay for federal contractors and an extension for the Violence Against Women Act. Though the issues are relatively small, Playbook notes that the clock isn't on lawmakers' side: "Many of these issues can be worked out. But there is very little time."
Go deeper