Analysts are scaling back their corporate profit predictions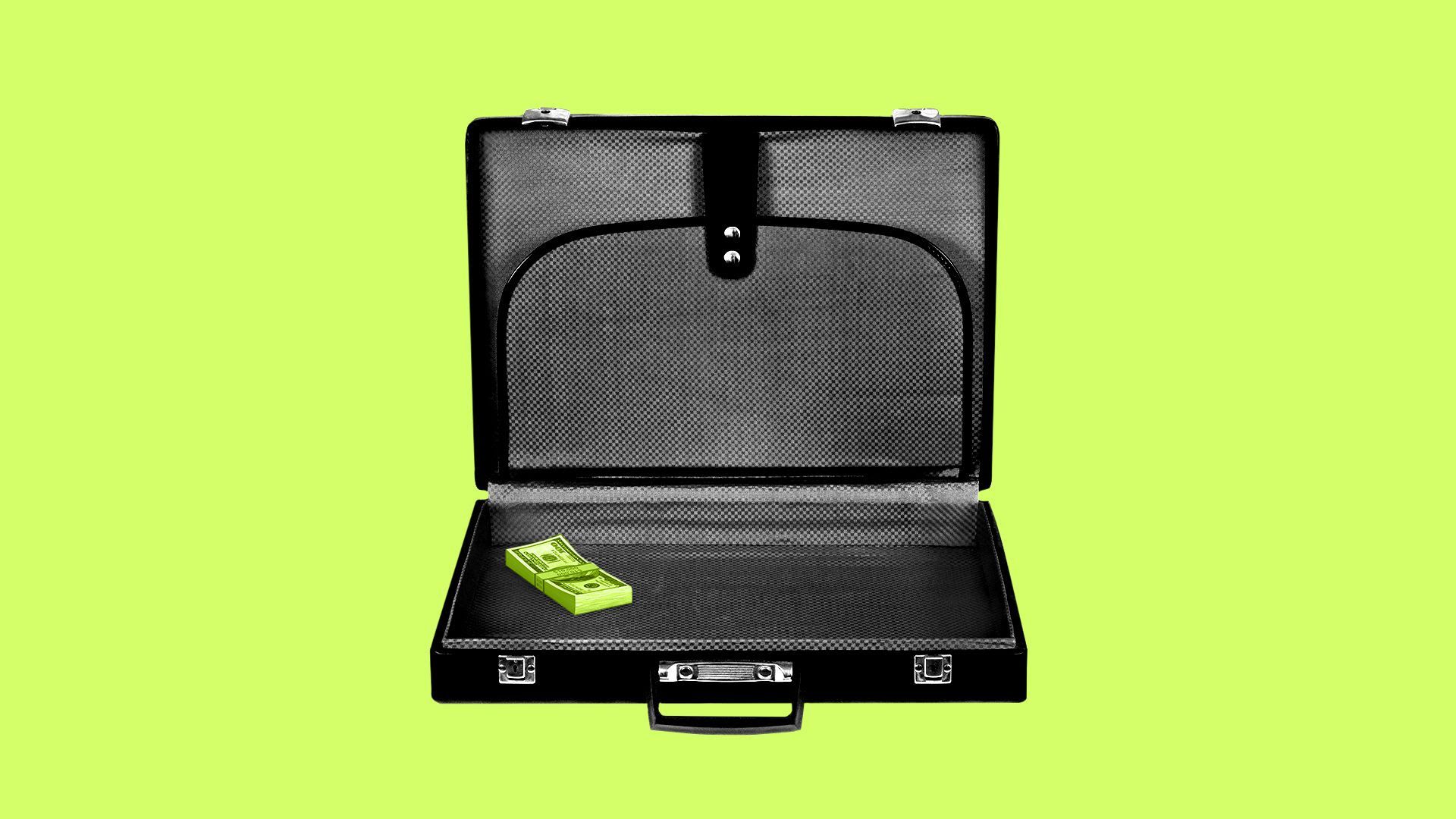 After predicting eye-popping 11% first quarter profit growth for S&P 500 companies last year, analysts have massively scaled back expectations to the tune of roughly $16 billion in profits. They are now predicting the first year-over-year decline in 3 years.
Why it matters: Those lofty expectations had been set as recently as March and have come down drastically since, with some now predicting an "earnings recession" — negative earnings growth in the first two quarters of the year.
The drawdown in expectations has its origins in many of the same factors that economists say could cause an unexpected economic recession: overhang from the trade war and fears that damage from the Fed's contentious rate hiking cycle has already taken hold.
What happened: Estimations of how much and how long companies would benefit from tax reform were way too high, judging by the ratcheted up expectations after passage of the tax bill, which have since been revised down.
But disaster may not be imminent.
The big picture: There's no clear correlation between an earnings recession and an economic recession. The last earnings recession started in the third quarter of 2015 and the economy continued to grow.
"Equity returns can still be positive [during an earnings recession], but they will likely be weaker than they otherwise would have been," Mike Wilson, an equity strategist at Morgan Stanley, wrote in a note to clients this week.
Be smart: If an earnings recession does happen it's expected to be short-lived. Analysts still expect fourth-quarter earnings to be 9% higher than they were a year previously.
Analysts' expectations for S&P 500 earnings growth this quarter started to drift downward from 6% at the end of last year — in the midst of the stock market sell-off — to the current estimate of -1.2%.
Meanwhile, Q4 earnings growth expectations are on the upswing as S&P 500 companies report stronger than expected results. But growth estimates for Q1 are declining as those companies give soft forward-looking guidance.
So far, 53 S&P 500 companies have issued negative guidance for Q1, while only 12 have revised guidance upward, according to FactSet.
Go deeper: Corporate profits aren't as great as you think (and might not last)
Go deeper