Chris Christie talks his time with Trump at Manhattan soirée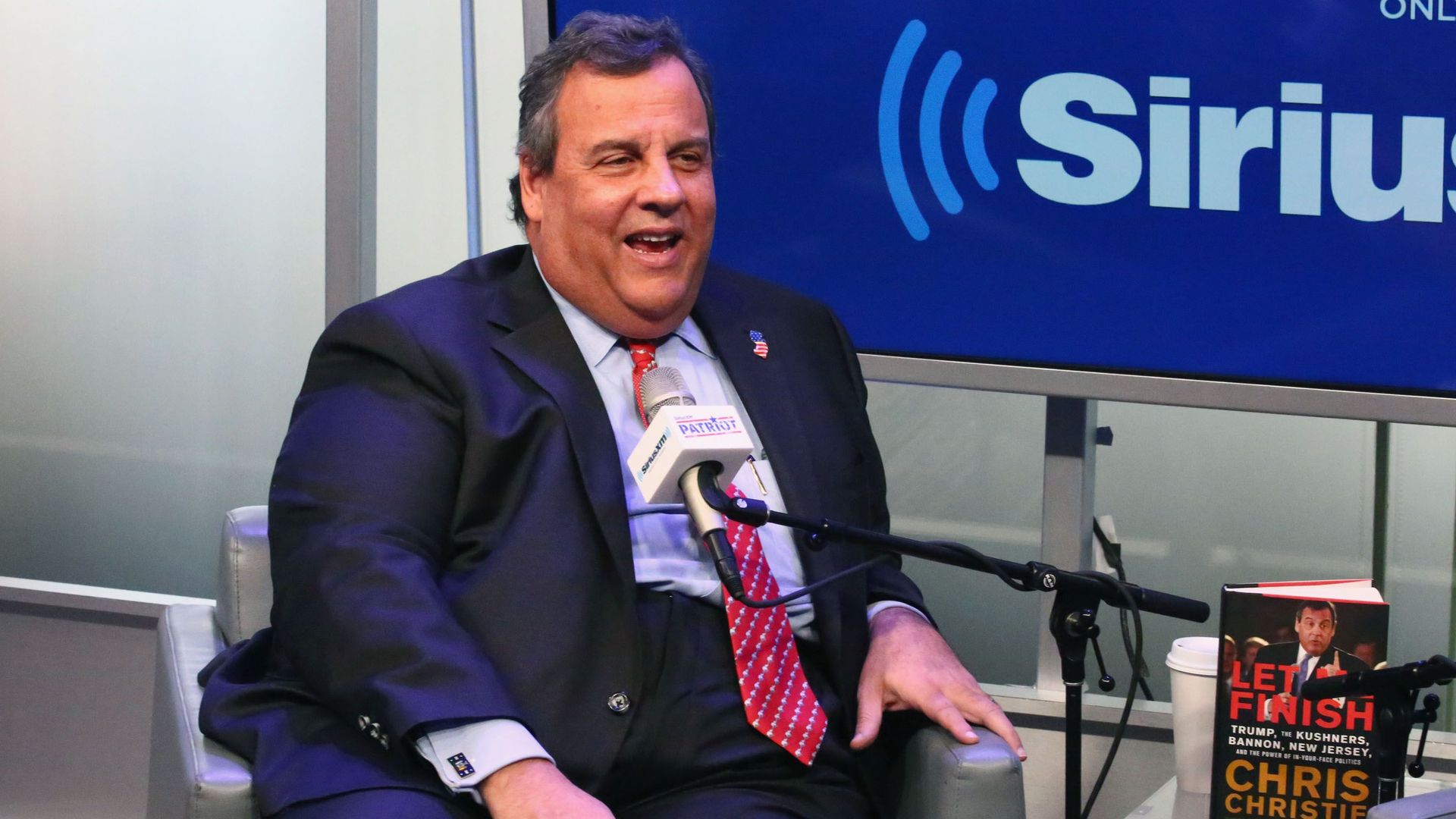 Chris Christie told Trump stories for nearly an hour last night at the Manhattan home of hedge fund billionaire Steven Cohen.
What he's saying: Standing in front of 10-foot-high windows on the first floor of a home that resembled a gallery of modern art, the former New Jersey governor said "the thing I'm proudest about" — now that his book, "Let Me Finish," has been out for two weeks — is that nobody he wrote about, some of whom still work in the White House, had dared to deny what he'd written.
"They know I know even more," Christie said. Christie pointed at Gary Cohn, Trump's former economic adviser, as he said this. Cohn nodded knowingly.
Later in his riff, Christie rattled off the jobs Trump had offered him that he'd turned down: "Secretary of Labor, twice. Secretary of Homeland Security, twice. Ambassador to Rome. Ambassador to the Vatican. And special assistant to the president."
Attendees included Peggy Noonan, Maggie Haberman, Andrew Ross Sorkin and K.T. McFarland.
Christie offered no predictions for the 2020 campaign, beyond saying that he thought Trump was the favorite to win.
But he said he thinks there's a 2% chance Trump decides he's had enough, declares he'd accomplished more in three years than any president in history, and decides not to run.
👀 One thing to watch, according to Christie: Which Democrats will get Trump nicknames?
"If he respects you, you don't get a nickname, because he's afraid what's going to come back."
"So Cryin' Chuck Schumer gets a nickname, because [Trump] has no respect for Schumer."
"But Nancy Pelosi's got no nickname. It's just Nancy. And if she doesn't have a nickname by now, she ain't getting any."
Go deeper ... Exclusive excerpt: Chris Christie says Trump hired "riffraff"
Go deeper