Cory Booker tries to shed pro-pharma reputation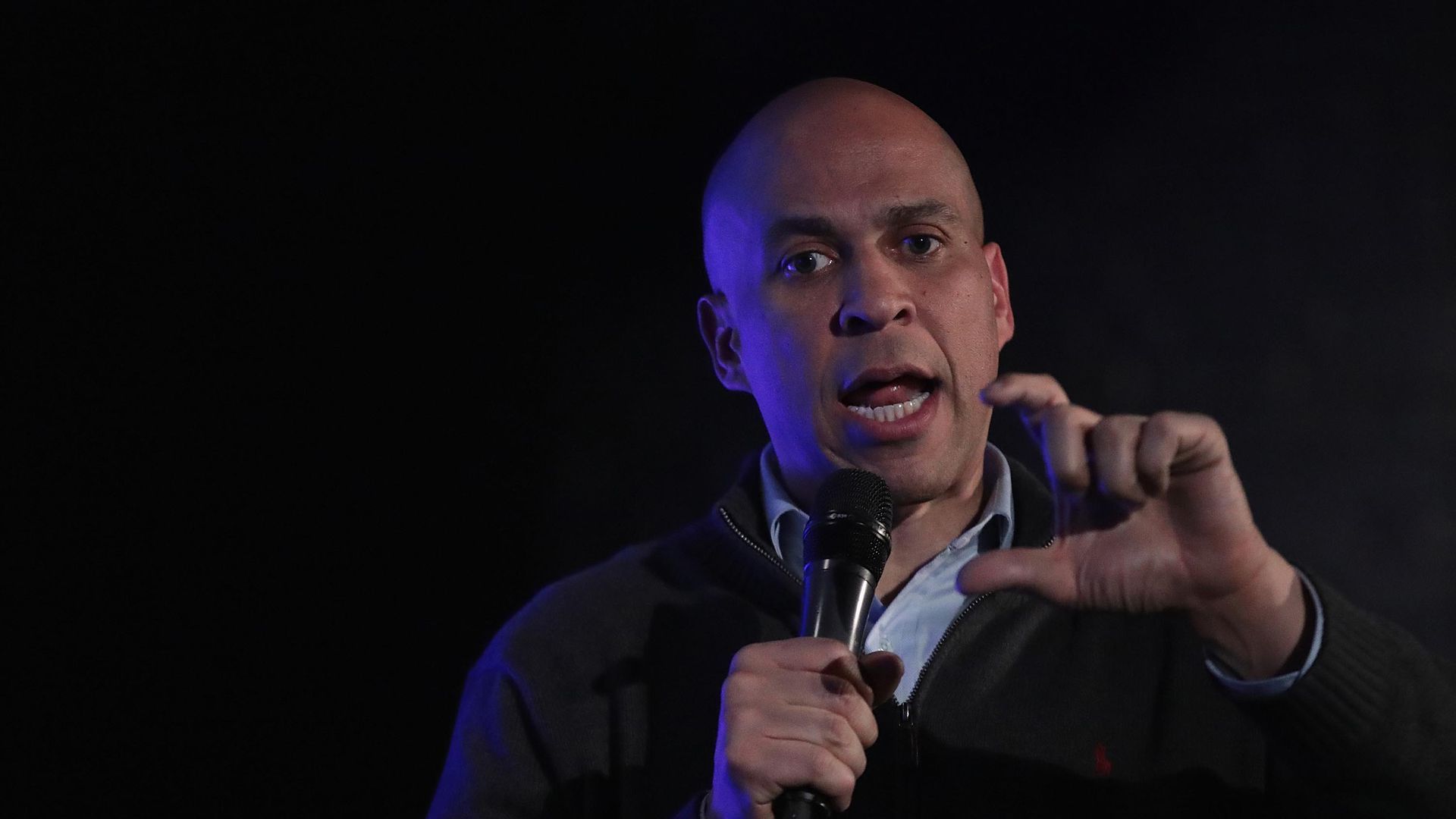 Some of the left's skepticism of Sen. Cory Booker (D-N.J.) stems from his reputation as a friend of pharma, and he's trying to change that reputation as he runs for president.
Why it matters: As Democrats figure out what and who they want in 2020, a whole lot of the process revolves around health care — not just in the potential litmus test of Medicare for All, but also drug pricing, the Affordable Care Act and how to balance all 3 of those issues.
Booker's pro-pharma reputation has 3 big components: the industry's presence in New Jersey; its contributions to his past campaigns; and his 2017 vote against a non-binding measure to approve of importing drugs from Canada.
Yes, but: He's changed his tune ahead of 2020, STAT notes. Booker has taken a harsher tone toward pharma, even threatening to roll back their patent protections, and said he would stop taking the industry's campaign contributions.
What he's saying: "I live in Newark, a low-income community where people work for pharmaceutical companies," Booker told STAT. "They might be the lab assistant, they might be the secretary, and they value those jobs. And even they know that we can have fair pricing and still have thriving companies. This is not an either-or. And right now we have practices going on that are abusing this nation and constituents of mine."
Go deeper: Pharma critics turn their fire on a Democrat
Go deeper