All calm on the wage front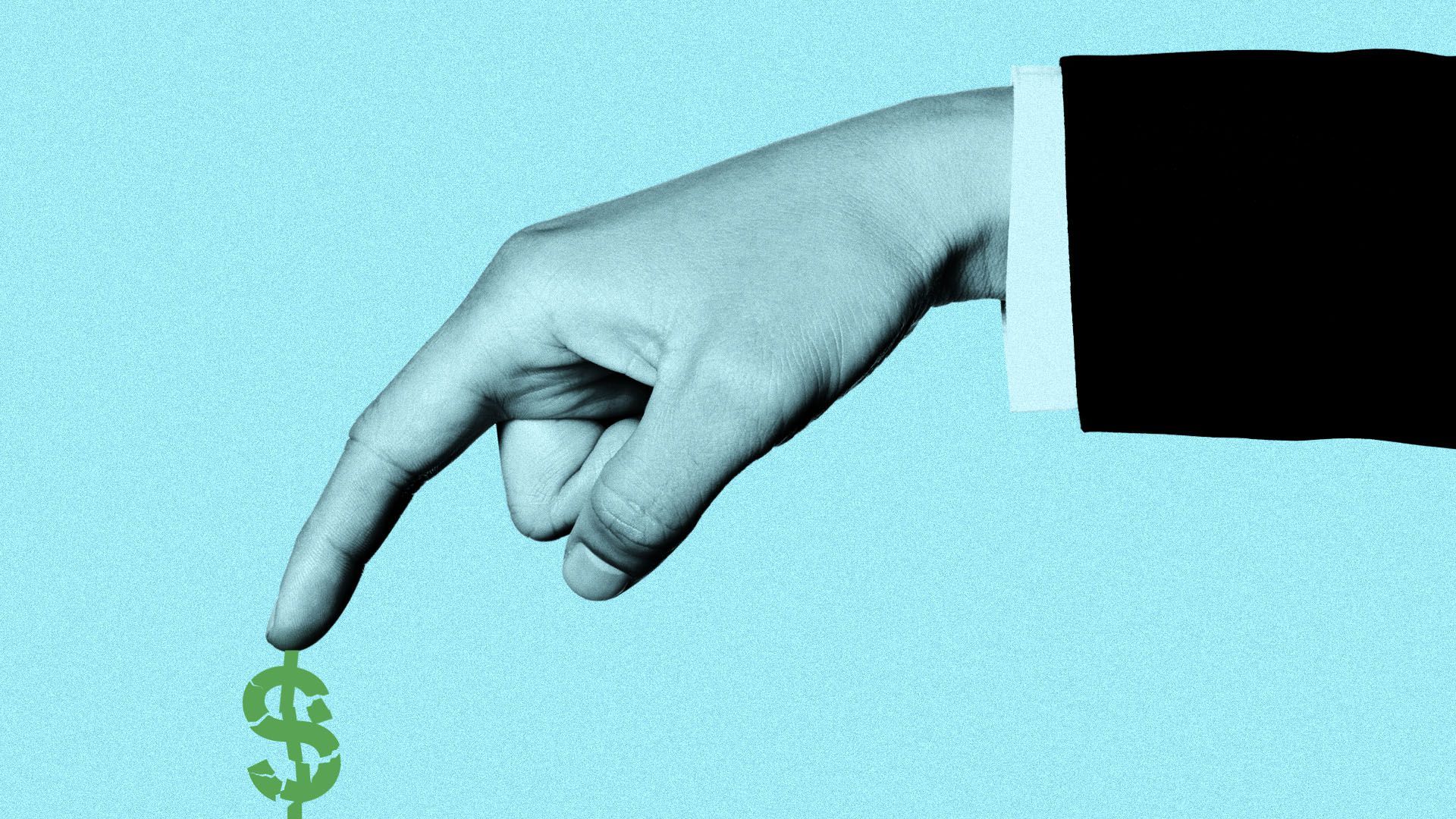 Wages are rising, employees are unionizing on social media and going on strike, and businesses are starting to worry about labor costs. But there's little reason for shareholders to fret and little reason for employees to be excited because the big picture hasn't changed.
What's happening: U.S. inflation figures due this week will likely show that wages continue to stagnate and inflation is holding in the 1.5%–2.5% range it has been in for most of the past 10 years.
"Real wages went up recently mostly because [real] inflation was zero," Bill Spriggs, chief economist at labor union AFL-CIO tells Axios. "And there are still a number of headwinds going forward that will keep prices in check."
Spriggs argues that significantly lower rates of unionization have hurt employee bargaining power and diminished the ability for higher union wages to set the standard. But he says the problem has also been that government has sided with business rather than labor over the past few decades, giving businesses an unassailable advantage.
That's good news for shareholders who rely on high margins to boost profits and returns.
As Brian Battle, director of trading at Performance Trust Capital Partners, notes, businesses have many tools at their disposal to tackle rising employee wages and have shown themselves adept at using them. The most popular have been changing location and automation.
"Businesses are saying, 'We're not going to pay you more because we're moving to Texas' or 'We'll bring in a robot to replace you.'"
Yes, but: Firms also are dealing with a lack of pricing power. Companies like Amazon have largely kept companies from raising the prices of goods because customers can quickly and easily find substitutes online for a lower price.
Discount stores like Dollar General, one of the few retailers seeing unequivocal success with more than 15,000 stores and a stock price that has risen more than 400% since its 2009 debut, are also abetting this trend.
Of note: 17% of CEOs and CFOs in a December UBS survey said they expect labor costs to be a headwind, up from 14% in May and from 10% in November 2017. In the most recent NABE survey 58% of respondents reported rising labor costs, the highest on record, while just 19% reported higher prices charged to customers.
However, those same UBS survey respondents expect sales growth to accelerate and profits to rise.
Goldman Sachs points out that its economists expect net profit margins of 10.9% in 2019, down from their level a year ago. But last year's 11.2% profit margins were an all-time high.
Go deeper: The case for a higher minimum wage
Go deeper