Trump to huddle with U.S. energy executives to discuss nuclear exports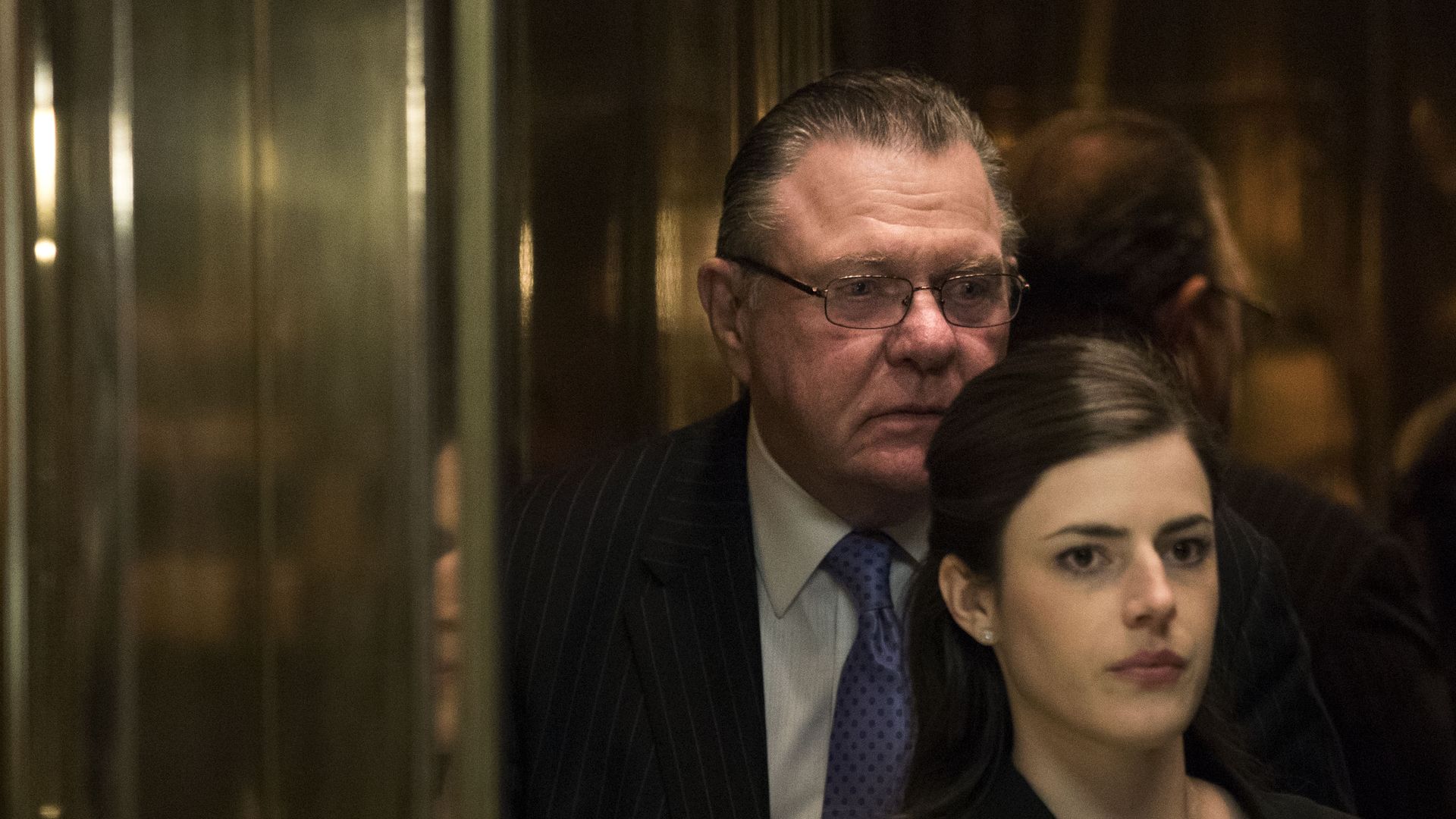 President Trump is set to meet this afternoon with U.S. energy industry leaders to discuss issues including the possibility of providing Saudi Arabia with a path to nuclear power.
Why it matters: Saudi Arabia says it wants nuclear power in order to be able to divert more oil for export, and Crown Prince Mohammed bin Salman (MBS) led negotiations with the U.S. Energy and State departments last year over a power plants deal "worth upward of $80 billion," per the New York Times. But the kingdom has reportedly resisted safeguards to ensure it doesn't develop nuclear weapons, and MBS said last March that Saudi Arabia will "follow suit as soon as possible" if its rival Iran makes a break for the bomb.
The meeting was first reported by Bloomberg, which noted that companies "are working to get U.S. government approval of next-generation advanced and small modular nuclear reactors — and sell them to the world" at a difficult time for the domestic market.
In the room: Expected attendees include leaders from Exelon, Westinghouse, TerraPower, GE, BWXT, X-energy, NuScale, Lightbridge and AECOM, along with retired U.S. Navy Adm. Michael Hewitt and retired U.S. Army Gen. Jack Keane. Hewitt and Keane represent a company called IP3 International that seeks to secure nuclear deals overseas.
A White House official said: "This is being led by General Keane. This is a group that he has put together; the president talks with him periodically. He wanted to bring in a group to have a discussion about the important renewable energy sources and talk about nuclear construction efforts around the world."
A source familiar with the meeting said that while the Saudi issue will be discussed, there will be "a larger discussion about how to make the U.S. nuclear industry more competitive."
The source added that the meeting will also focus on the question of, "do U.S. companies have the right tools to compete?" The source said on that front, the U.S. nuclear industry needs a properly functioning Export-Import Bank and support for the so-called "123 agreements" required for countries to use U.S. nuclear technology. 
Between the lines: The most significant 123 agreement currently being negotiated is with Saudi Arabia.
In the early days of the Trump administration, one of the strongest backers of the Saudi process was Michael Flynn, who resigned as national security adviser over his communications with Russia. Flynn wrote on a disclosure form that he had served as an adviser to IP3 International before joining the White House, though the company said it "never paid Flynn and that he did not accept its offer to serve as an adviser," the Washington Post reported in 2017.
The NY Times noted last November that: "Privately, administration officials argue that if the United States does not sell the nuclear equipment to Saudi Arabia someone else will — maybe Russia, China or South Korea." 
A deal to help Saudi Arabia acquire nuclear technology would not require Senate approval, per Pro Publica, but Congress could block the deal with a joint resolution opposing it. Senior Democrats have previously expressed concerns.
The White House official said the meeting would also focus "on future civil nuclear energy in the U.S. and the supply chain for nuclear energy." Representatives from GE, Exelon and Westinghouse declined to comment. 
Editor's note: This story has been corrected to note that Fluor will not attend the meeting.
Go deeper